2020-10-15
Even in these difficult circumstances, the number and quality of entries for the European Carton Excellence Award was again very high.  
As part of the 2020 Carton E-vent and Awards, all the shortlisted contestants were connected together in Zoom rooms and the audience was able to see the instant reaction of the award winners.
Jury chairman Satkar Gidda said: "As has become the norm, cartons continue to push the boundaries and the quality of entries was excellent, well considered and very much connected with consumer needs. There was an increase this year in the number of pharmaceutical entries and even more entries for the 'Save the Planet' category. We fully expected to see an increase in the latter category as this is clearly the trend going forward."
The judges of the European Carton Excellence Awards 2020 crowned Van Genechten Packaging's Roku Gin as the Carton of the Year.
Roku Gin's packaging was created using cartonboard from Stora Enso and was chosen as Carton of the Year for its aesthetic beauty, print and finishing quality and for the way it successfully conveys the product's story. The gift box has six corners which symbolise the six Japanese botanicals used in Roku – which itself means six in Japanese – whilst the embossing and floral print express Japanese courtesy. The packaging provides excellent visibility and protection of the product, while educating and enticing the consumer.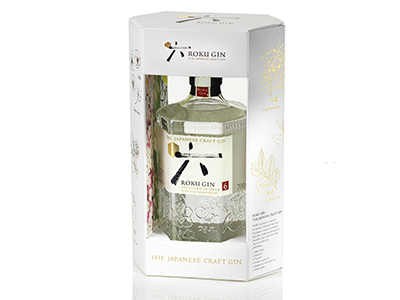 Carton of the Year: Roku Gin

The Innovation Award went to Snel BV's Re-Fruiter Tray with cartonboard from Smurfit Kappa Hoya Papier und Karton. This clever pack features a grid-like tray which has a die-cut profile with a pattern of angled elements that are joined together to form a flexible surface. The integral feet keep the pack clear of the surface.  This fully recyclable packaging protects soft fruits during transportation, removing the need for plastic trays and bubble wrap.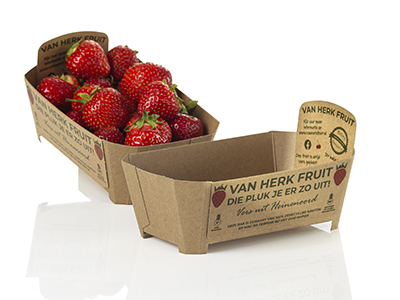 Innovation winner: Re-Fruiter Tray
The jury concluded that Seda International Packaging Group's Eco Fit Lid was a worthy Save the Planet winner. The cartonboard lid, combined Stora Enso's cartonboard technology with Seda's converting innovation and is perfect for both hot and cold beverages and provides a safe drinking experience. It is fully recyclable and compostable, making it the ultimate sustainable solution to the plastic lids often used by fast food outlets.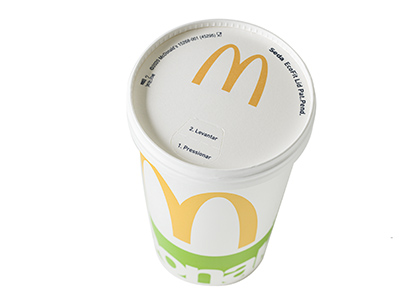 Save the Planer winner: Eco Fit Lid

The category winners were:
Food & Drink – Virgin Fibre
Cadpack won the Food & Drink Virgin Fibre category with its Korpikuusikkon Honey gift pack made from Metsä Board material. The luxurious pack has a tactile surface and print effects that enhances the customer experience by inviting consumers to touch and feel.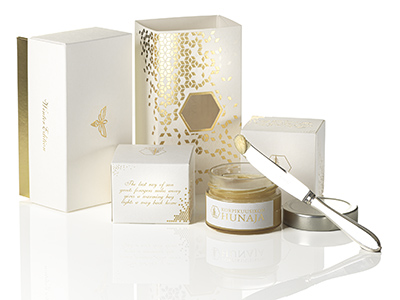 Food & Drink, virgin fibre winner: Korpikuusikkon Honey gift pack

Food & Drink – Recycled Fibre
Alzamora Carton Packaging won the Food & Drink Recycled Fibre category for its Enovo Egg Carton made with material manufactured by Baden Board. This pack is made up of a cellulose base and a cartonboard lid, which uses a minimal amount of material, but still retains a premium look. It provides a sustainable alternative to the plastic egg packaging available, as it is made from recycled fibres and is both recyclable and biodegradable.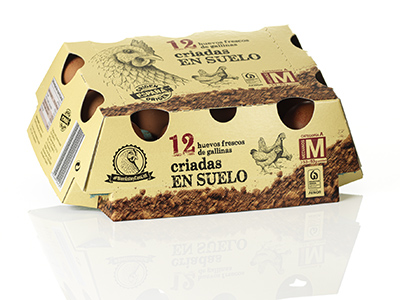 Food & Drink, recycled fibre winner: Enovo Egg Carton

General Packaging – Virgin Fibre
Edelmann and Stora Enso's ISANA Cosmetics won the General Packaging Virgin Fibre category for its structural design and sophisticated finish. The attractive graphics and embossing are completed with an elaborate top closure which give an extremely eye-catching and luxurious touch that reflect the goods inside.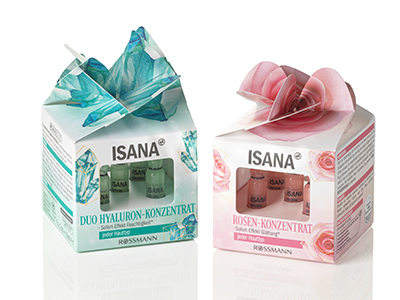 General packaging, virgin fibre winner: ISANA Cosmetics

General Packaging – Recycled Fibre
The Disposable Face Mask from WEIG Packaging and Moritz J. Weig impressed the judges in the General Packaging Recycled Fibre category. The disposable mouth-nose-cover uses cartonboard to address one of the needs in the pandemic and has a filter paper insert that reduces the risk of viral transmission.  The size can easily be adjusted to suit all head shapes and it's entirely plastic free.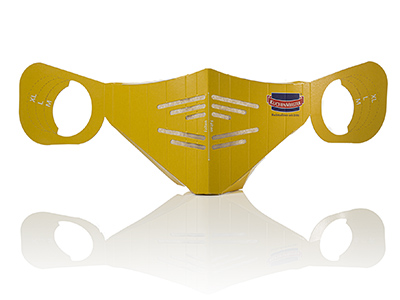 General packaging, recycled fibre winner: Disposable Face Mask
Public Award
Graphic Packaging International's KeelClip™ was voted the worthy winner of the Public Award. It is a sustainable paperboard packaging solution for multipack cans and is designed to replace the traditional plastic rings that can be harmful to wildlife. KeelClip™'s benefits go beyond its environmental advantages as it also provides can orientation, for maximum impact at point-of-sale, and excellent handling features.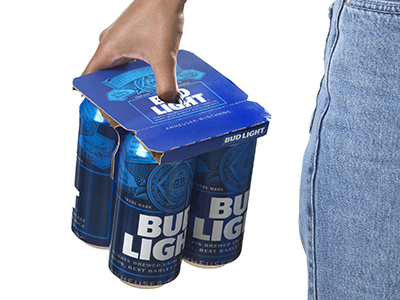 Public Award: KeelClip™

In addition, six Platinum and eight Gold Awards were given to designs that the judges thought were particularly outstanding and deserved special recognition.
Advent Calendar House, Autajon Packaging Belgium, Cartonboard Manufacturer: International Paper
Party Délice, Remmert Dekker Packaging, Cartonboard Manufacturer: Metsä Board
Diadermine Peeling Mousse, Mayr-Melnhof Packaging International, Cartonboard Manufacturer: Iggesund Holmen Group
KeelClip™, Graphic Packaging International, Cartonboard Manufacturer: Graphic Packaging International
Liqui Moly Klima ReFresh, Edelmann Group, Cartonboard Manufacturer: BillerudKorsnäs
Rapibloc, Rattpack & Co, Cartonboard Manufacturer: Metsä Board
Bauerfeind Socks Sleeve, Karl Knauer, Cartonboard Manufacturer: Sappi
Chtulhu, Posson, Cartonboard Manufacturer: Arjo Wiggins & RDM
Hennessy Classivm, Artigrafiche Reggiane e LAI, Cartonboard Manufacturers: Metsä Board | Stora Enso
Face Mask Aid, Siemer Verpackung, Cartonboard Manufacturer: Smurfit Kappa Hoya
Fiber Shield, PAWI Packaging, Cartonboard Manufacturer: Stora Enso
IBSA Profhilo Syringe Pack, IGB, Cartonboard Manufacturer: Stora Enso
Lemoine Cotton Buds, Posson, Cartonboard Manufacturer: Mayr-Melnhof Karton
UCB Clinical Vials Pack, Rondo, Cartonboard Manufacturer: Metsä Board
Tony Hitchin, General Manager of Pro Carton concluded: "We are delighted that the disruption brought about by the global pandemic has not impacted this year's standard of entries. The number and quality of submissions was phenomenal and highlighted the versatile nature of cartonboard.
"Cartonboard is an opportunity for us all; it's the best solution in the packaging sector as it is renewable, recyclable and biodegradable and thus a pillar of a modern circular economy. Cartons are not only superior in terms of sustainability, but also in terms communication.  The Awards demonstrate just how well cartons protect and promote brands as well as looking after the environment."
---
Pro Carton members, patrons, partners