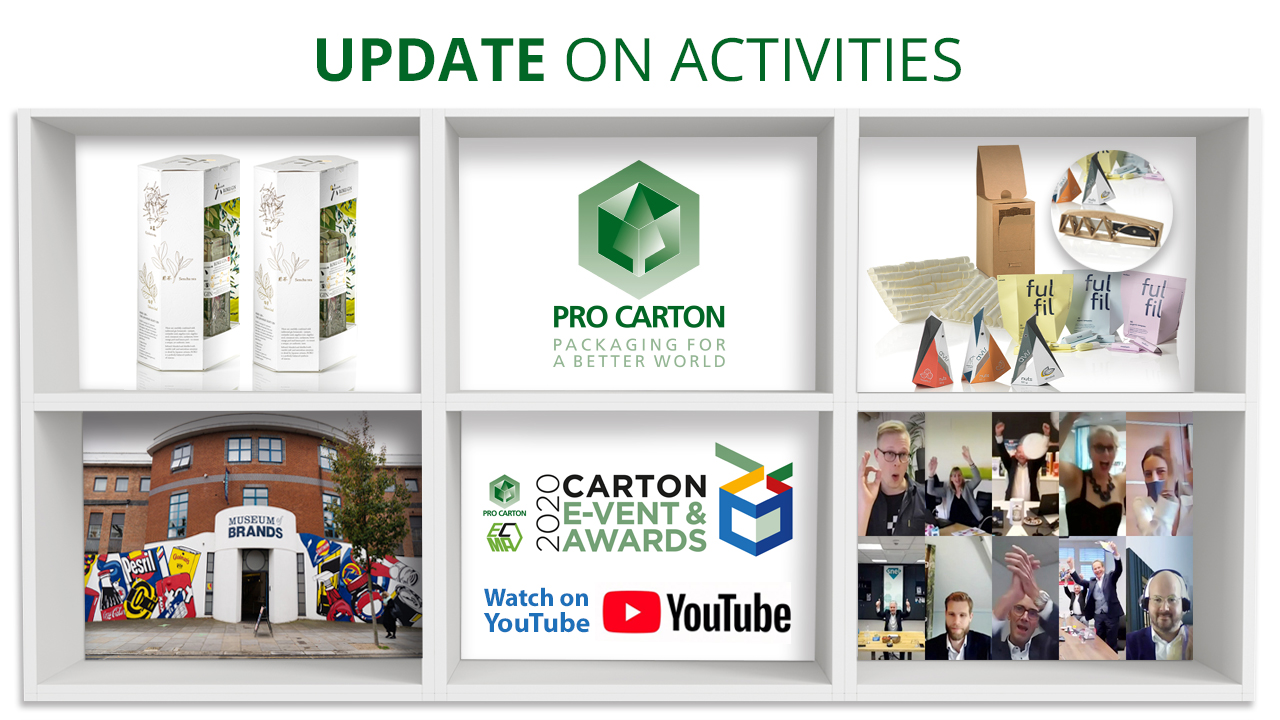 European Carton Excellence Awards 2020: Winners Announced!
The winners of the European Carton Excellence Award were, for the first time, announced virtually at the ECMA and Pro Carton 2020 Carton E-vent & Awards held on 7th October.
Carton of the Year went to Roku Gin produced by Van Genechten Packaging with board from Stora Enso. The Innovation Award went to Snel and Smurfit Kappa Hoya for their Re-Fruiter tray, whilst the keenly contested Save the Planet Award went to Seda and Stora Enso for their clever Eco Fit Lid.
As last year, there were separate category awards for the best cartons produced using recycled fibre and virgin fibre, along with 6 Platinum and 8 Gold Awards. The Public vote was won by GPI for their Keel Clip which is already being widely adopted by drinks manufacturers across Europe.
This year there were an impressive 556 entries for the Pro Carton Young Designers Award with 5 lucky winners getting the chance of a trip to Italy next year to see cartons and cartonboard being produced first-hand. Brand new for 2020 was the Pro Carton Student Video Award with the prize of €5,000 being split by two entries as the judges thought they were both extremely creative and powerful pieces of work.
All the winners from the European Carton Excellence Awards 2020 are on display at the Museum of Brands in Notting Hill, London, until January 2021.