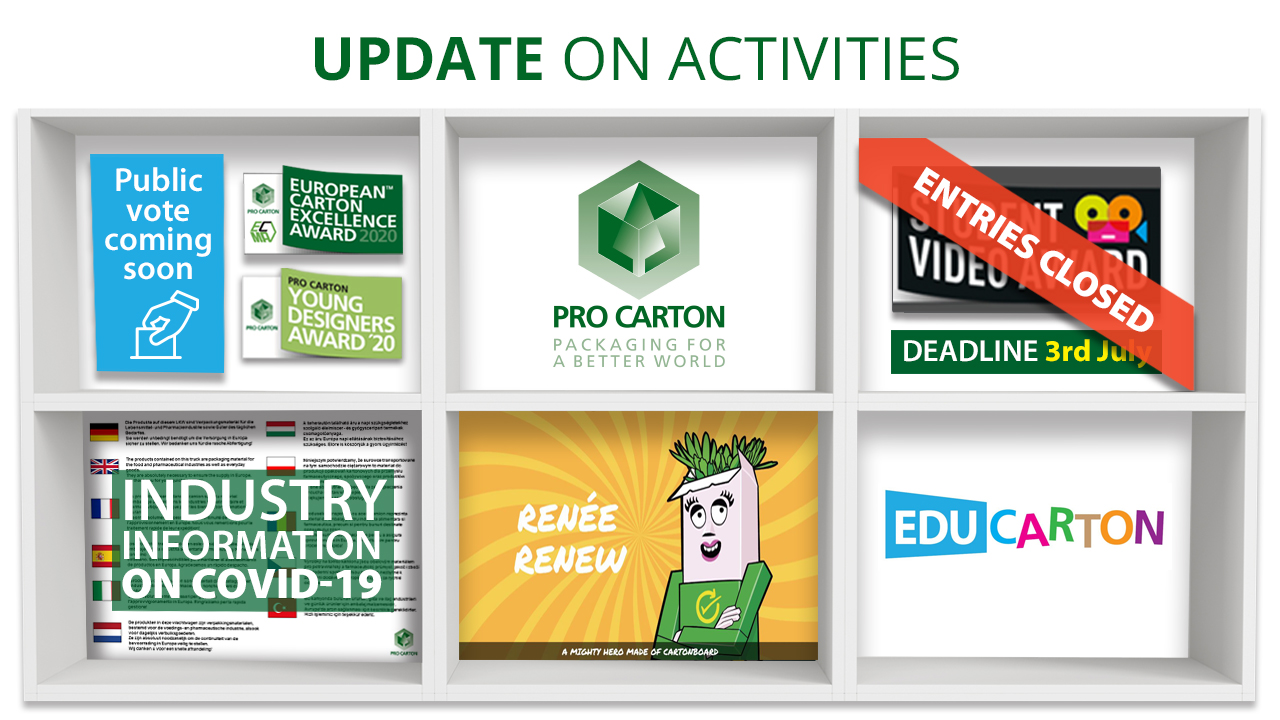 As lockdown gradually lifts across Europe, Pro Carton continues to promote the benefits of cartons and cartonboard whilst also providing relevant industry information including updates related to COVID-19.
Entries for the European Carton Excellence Awards, Pro Carton Young Designers Award and the new Student Video competition have now closed and we would like to thank all those who participated. The public vote for Carton Excellence and Young Designers Awards will start in August. The winners of all the awards will be announced in a spectacular virtual on-line ceremony on 7th October.
With some schools still closed, Pro Carton has launched a range of fun, home-learning activities under the EduCarton banner. Our educational resources aim to assist parents and carers to teach children about the environment and, of course, the benefits of cartonboard packaging.
If you've time, why not browse through the website to see what else has been going on.