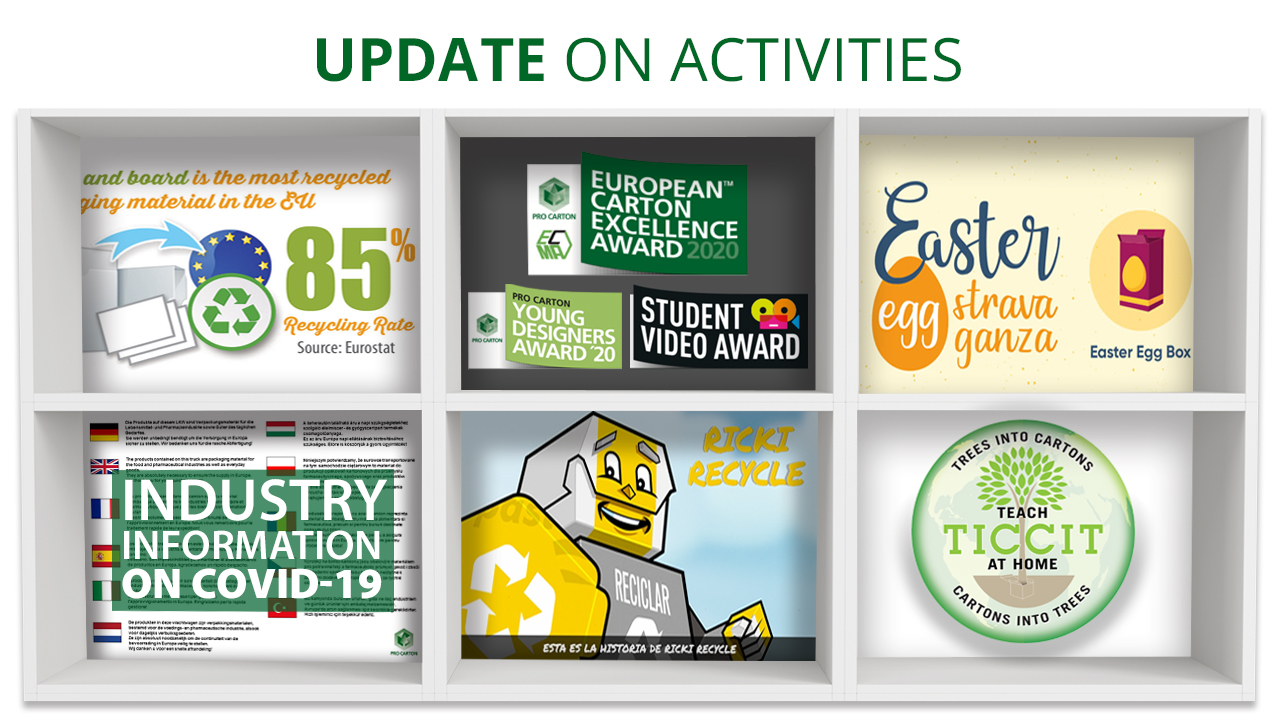 The carton and cartonboard industry is continuing to function well in its attempts to keep up with the increased demand as a consequence of the worldwide coronavirus pandemic.  Our industry is essential in maintaining the food and pharmaceutical supply chain.  Pro Carton is continuing with its activities too and is regularly updating the website including industry relevant information related to COVID-19.
Our promotional messaging is ongoing and our Awards competitions are still going ahead although we are monitoring the situation on a regular basis.  Our two student awards are ideal projects that can be worked on at home and we now have several different school age activities that parents can enjoy with their children from Easter and Sea Life Cut-Outs to Teach yourself TICCIT - and there's more to come.
To those working to maintain the essential supply of goods and services we say a big thank you, and to everyone reading this we say please abide by your Governments' guidance and stay healthy.