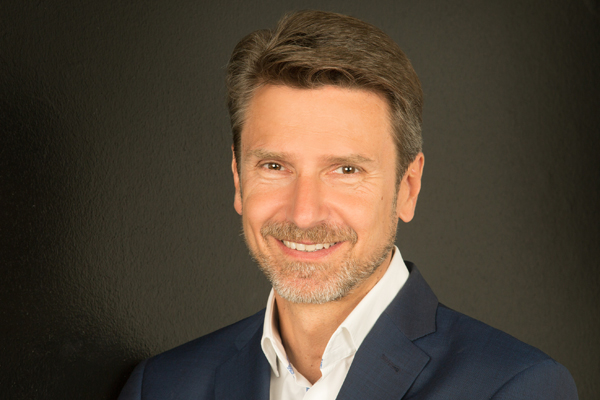 What do you expect for the cartonboard and carton industry in the coming year and beyond?
Our industry will continue its positive development in the coming years, well above the annual growth rates of the EU. More than ever, packaging is needed to protect products and the environment, but also to sell the packaged products. The only thing that always accompanies a product, no matter at which point of sale - on the shelf or online - is the packaging, and in particular cartonboard packaging. It preserves the environment and conveys the brand message best. So I am very optimistic.
What influence will recent and upcoming political changes have on the industry and your sector?
It has been recognised worldwide that packaging should not simply be regarded as a disposable product, but must be incorporated in a closed-loop economy. An important approach for this is true cost. If everyone selling products in packaging had to bear the costs of disposal themselves, some types of packaging, especially those made from fossil raw materials, would become considerably more expensive. This would not only be fair, but is also imperative in terms of saving our environment and it will, I believe, therefore come. The more countries, like China or Indonesia, who refuse to import non-recyclable packaging waste from western industrial countries the more important it is to have a functioning recycling economy to turn waste into a valuable resource. This also creates jobs in Europe as well as economic growth. Cartonboard and cartons will then be rewarded for decades of development work. We are talking here about "New Sustainability". This is backed by a major change in consumer expectations. Consumers demand that we, the entire industry, take responsibility for our environment, and they want to be informed about the contribution they can make themselves. This should be stated on every form of packaging in the future. It is all about a holistic approach towards a complete recycling economy. In future, nothing that not already exists by nature must be allowed to become part of nature.
What are the biggest challenges facing the cartonboard and carton industry today?
The biggest challenges are to increase flexibility, innovation and attractiveness as an employer for young talents. The branded goods industry and the retail trade are faced with the task of attracting as many potential buyers as possible into their own world of product experience, regardless of whether the consumer purchase happens to be analogue or digital. This results in investments in both the digital as well as packaging sectors, as packaging is the only "companion" that can support the product anytime and anywhere. For us, this means maintaining close contact throughout the entire supply chain to be able to react quickly to new challenges. But this also means supporting our customers as well as retailers and industry with new ideas and packaging products that help them in a constantly changing sales world.
Is the entire supply chain affected?
Yes, to be able to work cost-effectively, environment-friendly, flexibly, quickly and innovatively, all partners in the supply chain must work together closely. The focus is on the task of doing our part to save nature. And I mean that quite literally. Nobody in the packaging sector can do this as well as we and our supply chain can. Cartonboard production and recycling already count as one of the most sustainable industries and we have all been working for decades to reduce environmental impact to almost zero: production sites, production processes, delivery routes, energy emissions, recycling - everything is continuously checked and improved. Every year we make further progress, and, in particular, this benefits our customers and nature.
What are your feelings about the latest horror stories on plastic waste in the oceans?
We need packaging to limit food loss, to protect products and to inform consumers about their use. If packaging were not used, there would be major losses in presently packaged products, in particular food spoilage, which would ultimately have a far greater impact on the environment. Food in itself consumes many times more resources (> 10 times) than its packaging. However, we need to create packaging that does not harm the environment. With cartonboard packaging, we are already very, very close to this goal. Our packaging is made of renewable or recycled materials and not fossil resources whose waste ends up in rivers, lakes and the oceans. We can credibly position cartons as the most sustainable packaging option. The cartonboard and carton industries have a tremendous opportunity here to make its positive environmental data even more widely known: sustainable forestry, renewable resources, compostability and, above all, a functioning genuine recycling economy.
Is demand by brand owners and the retail trade increasing?
Demand is changing dramatically and in many ways. Digitalisation is transforming our business processes and models very quickly. We need to maintain close contact with our customers to jointly explore where the journey is taking us. Of course, batch sizes are becoming smaller, delivery times shorter, and even individualised and customised packaging can be seen here and there today. But that is by no means all. We have to do much more than in the past to ensure that consumers feel completely at home with our products. They want the guarantee that their purchases will not only cause no damage, but also actively support the environment and thus keep their own environment and themselves healthy. Consumers expect the branded goods industry and retailers to take responsibility for our future, and we as the packaging industry, must give them the means to do so. I like quoting the three Ps: Preserve, Promote and Protect. Preservation of the product (Preserve) is of course, the most fundamental role of packaging. Cost remains extremely important, but it is crucial that advertising (Promote) and environmental protection (Protect) are combined. This leads to a paradigm shift in the brand world. Brands and their packaging must convey positive experiences to buyers, no matter where and how they happen to be interested in a product. Consumers want to be able to decide what they buy at any time and any place, and they will choose the product that gives them the best feeling. Of course, a healthy environment comes first, followed by experiencing the product and packaging - for example, when you think of the countless videos about "unboxing" experiences.
How important is innovation in the carton industry?
Innovation is of paramount importance for two reasons: first, to replace fossil based, environmentally harmful packaging with environmentally friendly packaging; and second, to provide consumers with new experiences with fresh packaging ideas while making their lives easier. There is still a lot to be done in this area, and our two awards, the European Excellence Award and the Young Designers Award, are the spearheads to promote and make such innovations visible. The importance of packaging as an incentive to buy will increase enormously in the digital environment. Here cartonboard has great advantages by its very nature, as packaging is a powerful medium. Pro Carton's studies in recent years have shown this very clearly, for example, the "Touchpoint", "Multichannel Packaging" and "Packaging as a Medium" studies. No form of packaging is more communicative and informative than the carton. It boasts the best options when it comes to deciding on a particular product.
What are the most important projects of Pro Carton?
The communication of our strengths is the central task, the communication to the industry, the retail trade right through to the consumer. The focus is on renewable resources, compostability and, above all, a perfectly functioning recycling economy. The most important projects are, firstly, our two awards, the European Carton Excellence Award for the professionals and the Pro Carton Young Designers Award for those aiming to become a professional. Both awards have grown continuously in recent years and are among the most important benchmarks in the packaging sector. The number of entries to the Pro Carton Young Designers Award has multiplied in the last five years to over 460. Both awards have also met with tremendous response in the social media channels! The TICCIT school programme was well received: in this educational programme, the importance of sustainable packaging is explained in a playful manner to inspire young talents. Schools in five European countries have participated since the programme was launched in autumn 2018. And finally, our studies with which we regularly compare the image, communication performance and sustainability of various packaging materials are also part and parcel of our most important projects.
What about the future of cartonboard packaging??
Here I am extremely optimistic. The results of the current studies clearly show the way into the future: the majority of consumers attach importance to sustainable packaging. Cartonboard will replace all other packaging materials wherever possible as it is best suited for the inevitable and necessary recycling economy. Year after year, we achieve significant improvements in the carbon footprint of cartonboard and the recycling rate increases. Research has shown that we can recycle cartonboard almost infinitely. Cartonboard is, therefore, both a valuable packaging material as well as a raw material. Just one more reason in favour of cartonboard as a packaging material.
https://www.procarton.com/wp-content/uploads/2021/02/bittermann_18-600.jpg
400
600
esterling@admin
https://www.procarton.com/wp-content/uploads/2021/12/logo-232.png
esterling@admin
2019-07-01 00:00:00
2021-11-05 17:59:43
Nine questions to Horst Bittermann, President of Pro Carton