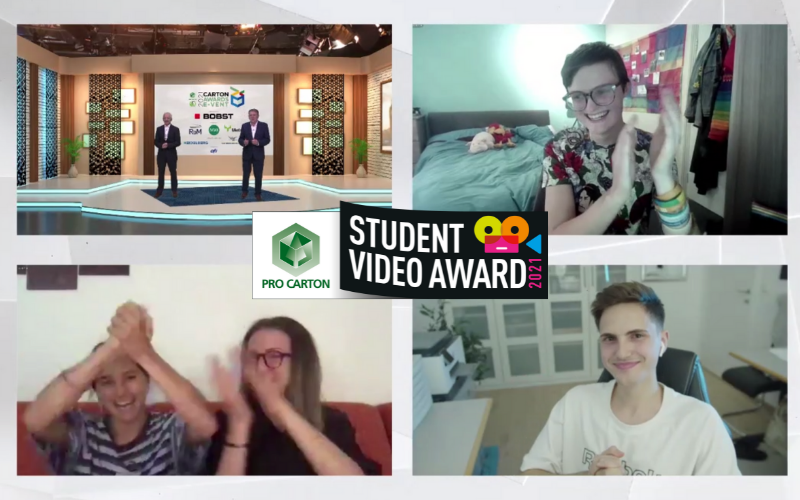 The Pro Carton Student Video Award challenges students to create a short, imaginative video that explores the advantages of using cartons or cartonboard. In its second year, Pro Carton received more than twice the number of entries compared to its inaugural year coming from students from 38 universities across 17 European countries.
The jury, consisting of an international film producer, a senior advertising executive and the Pro Carton General Manager, was especially impressed with the significant step up over the previous year, both in terms of the quantity, and quality, of entries. After much debate, it was decided that three films would be declared joint winners. Swayed by the amount of effort and thought that went into the ideas, Pro Carton decided to increase the prize fund from the original €5000 to €7000. Each of the three winning video makers will receive €2000 with an additional €500 being given to the two highly commended videos. And the winners are:
"Carton Boat"
by Isa Mutevelic from Austria. Jury member, Simon Bolton, commented: "It's a brave approach – it set up the argument extremely well and then went on to show that cartonboard is stronger and more malleable than we all might believe. It was a beautifully judged piece of communication and we were even impressed with the branding of the boat."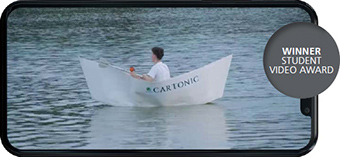 Carton Boat
"Packaging For A Better World"
by Eve Pitt from the UK. Film producer and judge, Bady Minck said "An almost Harry Potter like setting that draws the viewer into the story and takes one on a mysterious journey. It clearly extols the values of cartonboard but does so in a special manner that takes the viewer from a little place to eventually see a bigger world, 90 seconds later. "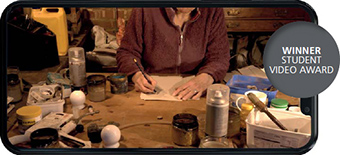 Packaging For A Better World
"Opticarton. The vision outside the box"
by Silvia Baldo and Olimpia Bonvecchio from Italy. Tony Hitchin stated: "A very original video that sharpens our perception and gives us new ideas. It's beautiful how this video uses VR to see parts of our everyday lives and, by seeing things more clearly, re-envision our daily actions in so many smarter and more sustainable ways."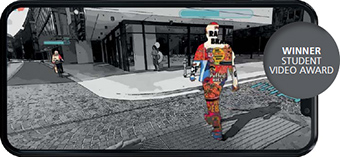 OPTICARTON
"Highly Commended"
The judges also decided that two other entries should be declared as Highly Commended – "Make Change" by Cristina Lytvynenko from Spain and "Welcome to Earth" by Turkay Kayadelen from the UK, and each will receive €500.
Make Change
Welcome to Earth
In addition, the judges wanted to recognise six more entries that they "commended" and will receive framed certificates.
A World of Carton
by Marlena Stolze, Victoria Lauda, Sophie Gollegger
A Recycle Story
by Jonnie Harris
A Little Cardboard
by Judit López
Crafting for a Better World
by Marie-Claire Karner, Mailin Lietmeyer, Cheyenne Heyder
Think Differently
by Emma Fredslund Larsen, Nanna Gaustadnes Duelund, Louise Sønderby Hilsberg, Sophia Mai Horup, Ane Bæk Rose
Why use plastic?
by Luiza Mendes, Marie Rückert, Lisa Marie Schneider, Anabel Faust
All the winning and commended videos can be viewed on the Pro Carton website.
https://www.procarton.com/wp-content/uploads/2021/09/PCSVA-Collage-1.png
0
0
esterling@admin
https://www.procarton.com/wp-content/uploads/2021/12/logo-232.png
esterling@admin
2021-09-06 18:05:54
2021-09-22 11:34:12
Pro Carton Student Video Award: overwhelming!