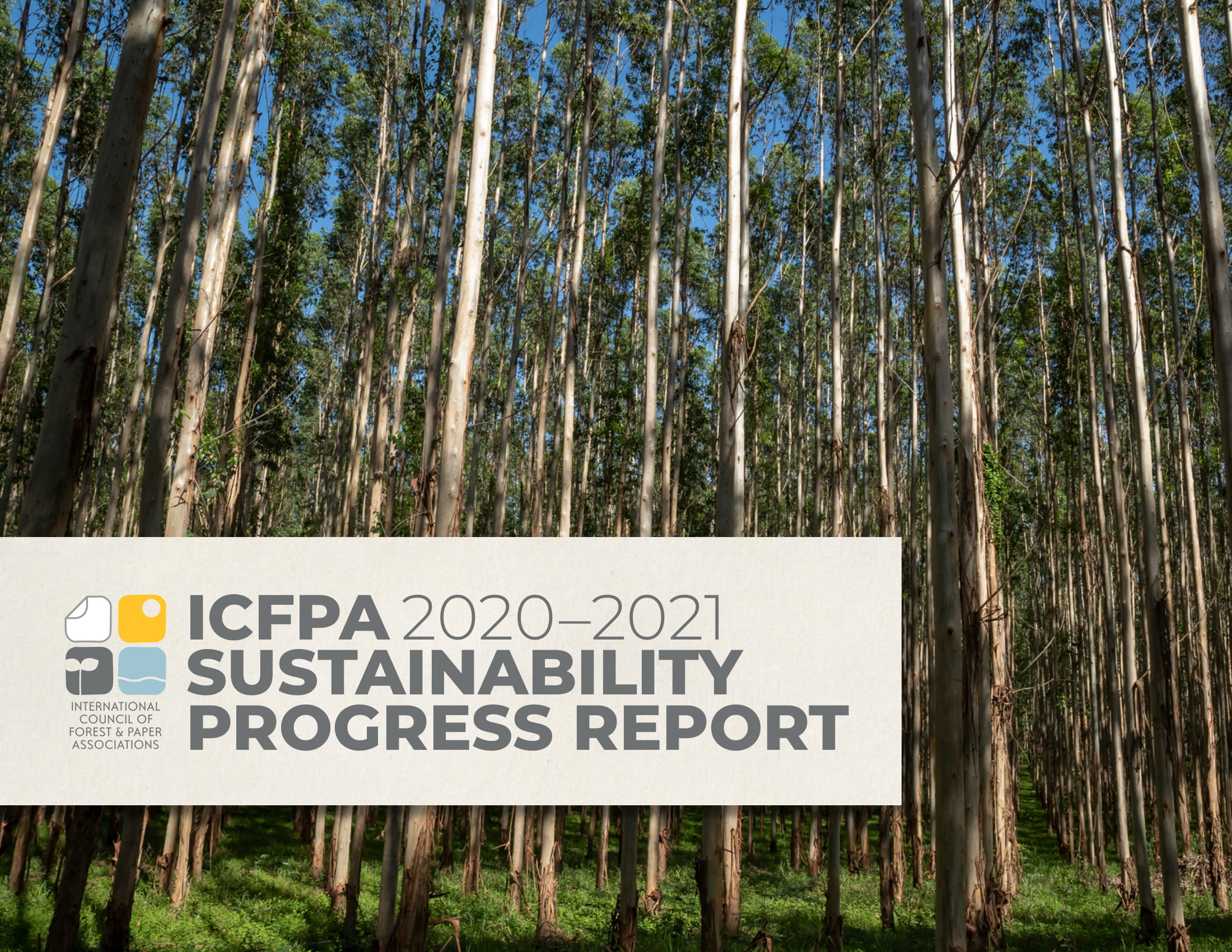 The International Council of Forest and Paper Associations (ICFPA) has released its biennial
Sustainability Progress Report
which demonstrates strong progress in seven key areas of sustainability.  The ICFPA serves as a forum for global dialogue, coordination and co-operation among 18 pulp, paper, wood and fibre-based associations across 28 countries. The 2021 ICFPA Sustainability Progress Report shows progress on nearly all of the sector's performance indicators, using the most recent data available (2018-2019). The 2021 report also highlights the forest products sector's global response to the COVID-19 pandemic. Key progress on ICFPA's sustainability performance indicators include:
In 2019, 52.6% of procured wood fibre came from third-party certified sustainably-managed forests, a 41% increase from the 2000 baseline year.
Greenhouse gas emission intensity decreased 21% from the 2004/2005 baseline year.
The energy share of biomass and other renewable fuels increased to 64.9%, a 12% increase since 2004/2005.
Sulphur dioxide emission intensity from on-site combustion sources decreased 77% from the 2004/2005 baseline year and 38% from the previous report.
Water use intensity decreased 12.5% from the baseline year.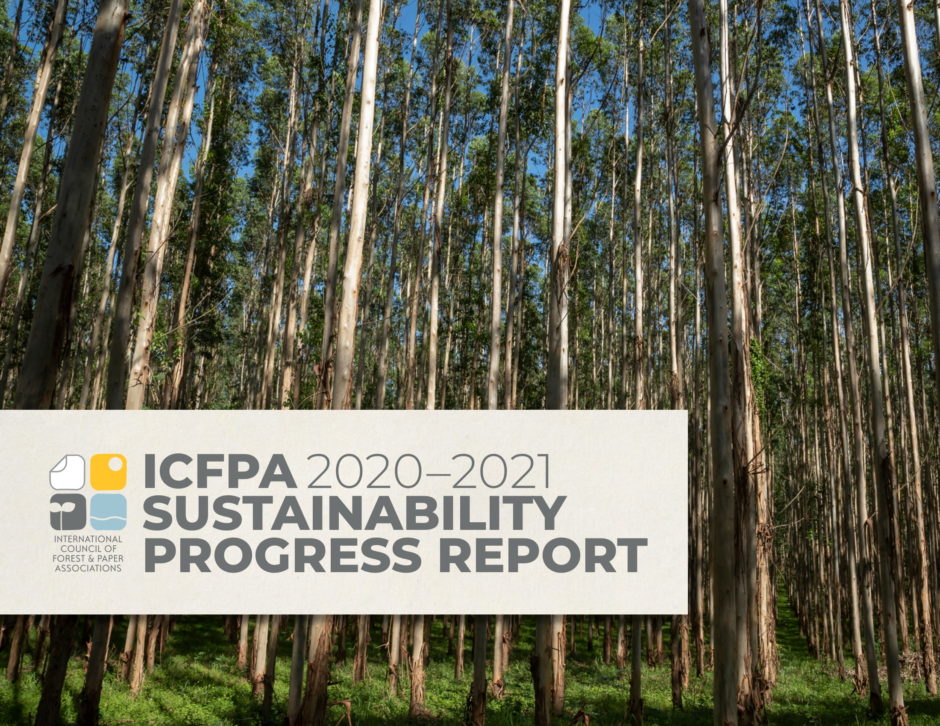 https://www.procarton.com/wp-content/uploads/2021/04/ICFPA-2021_Final-Draft_19-04-2021-01.jpg
0
0
Sun Chemical
https://www.procarton.com/wp-content/uploads/2021/12/logo-232.png
Sun Chemical
2021-04-30 09:31:36
2021-04-30 09:31:36
Forest Sustainability Report