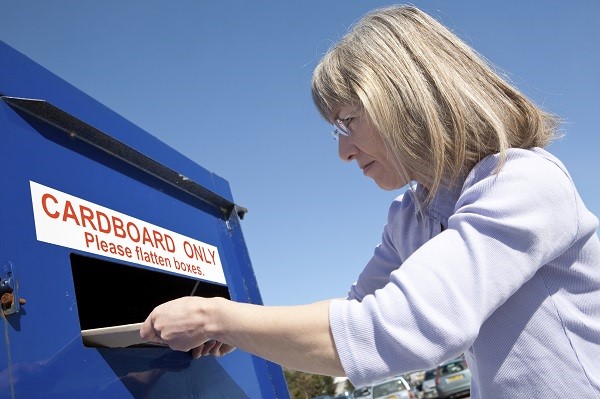 Discussions on proposals for dealing with packaging and packaging waste in the Circular Economy are underway in the European Parliament. Pro Carton is taking the opportunity to put forward positive messages about the sustainability of cartonboard packaging to MEPs.
Cartons are very well suited to the concept of a Circular Economy. At the same time as detailed discussions are taking place on technical aspects of regulating packaging and packaging waste, Pro Carton is highlighting the sustainability advantages and opportunities for cartonboard packaging material and its compatibility with circular economy thinking.
Cartons are made from bio-based materials which are a renewable resource
Renewability is a natural driver for circularity and the use of renewable, bio-based packaging materials such as cartons, fosters the establishment of a truly circular economy. New fibres for cartonboard in Europe come from wood from sustainably managed forests. Not only are these forests a renewable resource but new growth exceeds wood harvested by an area equivalent to 105 million football pitches per annum¹. Wood fibre from sustainably managed European forests are a renewable source of bio-based packaging material which provide an alternative to fossil-based products.
Recycling can be further promoted by the separate collection of paper based packaging
Paper based packaging is already the most recycled in Europe¹, but the industry is always looking to improve its environmental performance. In order to maximise resources and turn "waste" into a useful product, paper packaging should be collected separately from other recyclables and residual waste to guarantee a high quality of secondary raw material. Separate collection targets have been formulated in the Waste Framework Directive, but these have been interpreted in different ways by EU Member States. Clarifying this issue in the discussions on the Circular Economy, will provide an opportunity to become even more resource efficient.
Packaging helps to prevent food waste and plays a positive role in protecting valuable food resources
In the food industry, dealing with the issue of Food Waste and minimising the wastage of resources throughout the food supply chain, is a priority. Packaging, including cartons, is a part of the solution. Cartonboard packaging protects food resources, while at the same time, keeping its effect on the environment to a minimum. For example, technological advances in cartonboard production have led to lighter base weights while still providing the same level of protection for the food product. The Circular Economy aims to deliver resource efficiency through smart and sustainable products and the cartonboard packaging industry is at the forefront of putting these aims into practice. The life cycle of cartonboard packaging shows that it is at the core of a Circular Economy, as it is an industry that recycles, using "waste" as a resource and also uses new wood fibres from sustainably managed forests to continue the loop.
For further information:
Jennifer Buhaenko, Head of Sustainability and Regulatory Affairs
¹Source: Confederation of Paper Industries
https://www.procarton.com/wp-content/uploads/2021/02/Cartonboard-recycling_tv.jpg
399
600
esterling@admin
https://www.procarton.com/wp-content/uploads/2021/12/logo-232.png
esterling@admin
2016-06-28 00:00:00
2021-11-07 16:29:49
Cartons support the Circular Economy