2020-10-15
Für alle, die den Event vielleicht noch nicht gesehen haben, oder für jene, die ihn noch einmal sehen wollen, sind der 2020 Carton E-vent & Awards und die Auszeichnungen jetzt in gesonderten Abschnitten auf der Pro Carton Website zu finden.

Im Zusammenhang mit dem Live-Streaming gab es wohl noch ein paar Probleme, aber insgesamt lief alles wirklich gut; ich bedanke mich bei allen für das durchgehend positive Feedback.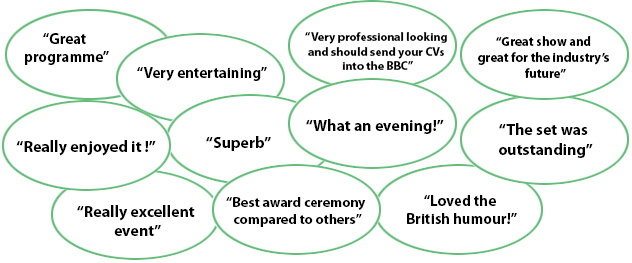 Der E-vent wurde in die folgenden 11 Abschnitte unterteilt, damit Sie sich gezielt jene ansehen können, denen Ihr besonderes Interesse gilt: von der Präsentation des Carton of the Year bis hin zur Rolle der Bloopers!
---
Pro Carton members, patrons, partners