2020-10-15
For those that might have missed it, or those that want to see it again, the 2020 Carton E-vent and Awards is now available to view in discrete sections on the Pro Carton website. 
Whilst there were, inevitably, a few hitches associated with a live streaming, overall it seemed to go very well and thank you for all the very positive feedback.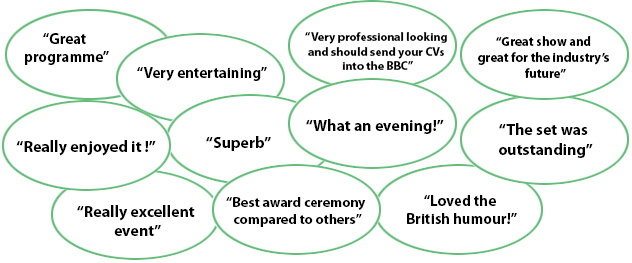 The E-vent has been divided up into the following 11 sections so you can watch whatever you want, from the presentation of the Carton of the Year to the Bloopers' reel!
---
Pro Carton members, patrons, partners