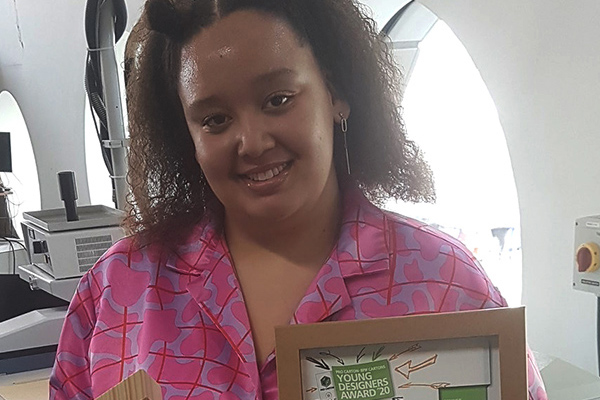 The winner of the UK Young Designers award that promotes young talent in the packaging industry has been named as Ravensbourne University student, Chloe De La Fontaine by BPIF Cartons, the UK association representing the carton and cartonboard industry. This is the fourth time that a student from this Greenwich based university has won the award.
Despite a challenging year, hundreds of young designers entered their innovative cartonboard packaging concepts for the Pro Carton awards. Chloe De La Fontaine, picked up the coveted prize for her creatively crafted vitamin dispenser.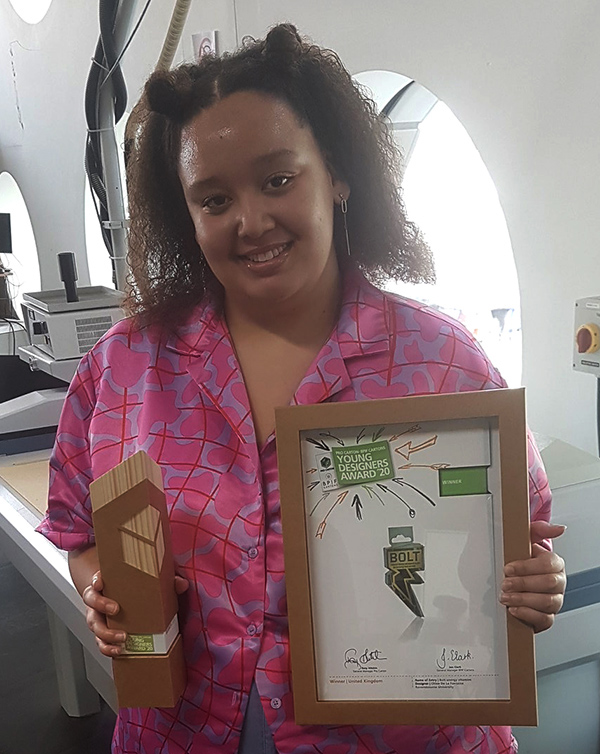 Chloe De La Fontaine: UK Young Designers Award Winner 2020
Chloe's winning entry was called 'Bolt' and incorporates a clever mechanism constructed to dispense one capsule at a time. The packaging is designed be used on-the-go and replace plastic bottles commonly used in the vitamin industry. The striking green pattern and lightning shape was chosen by Chloe to reflect the natural energy of vitamins, and caught the eye of the judges.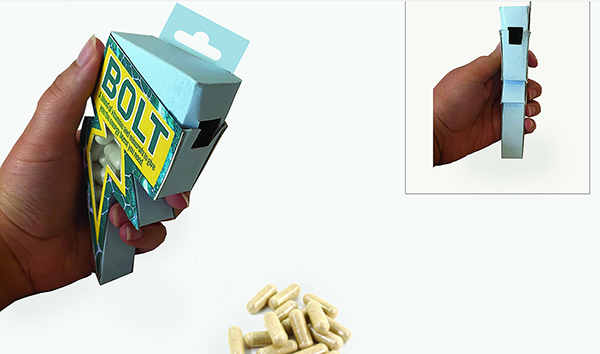 The winning entry: Bolt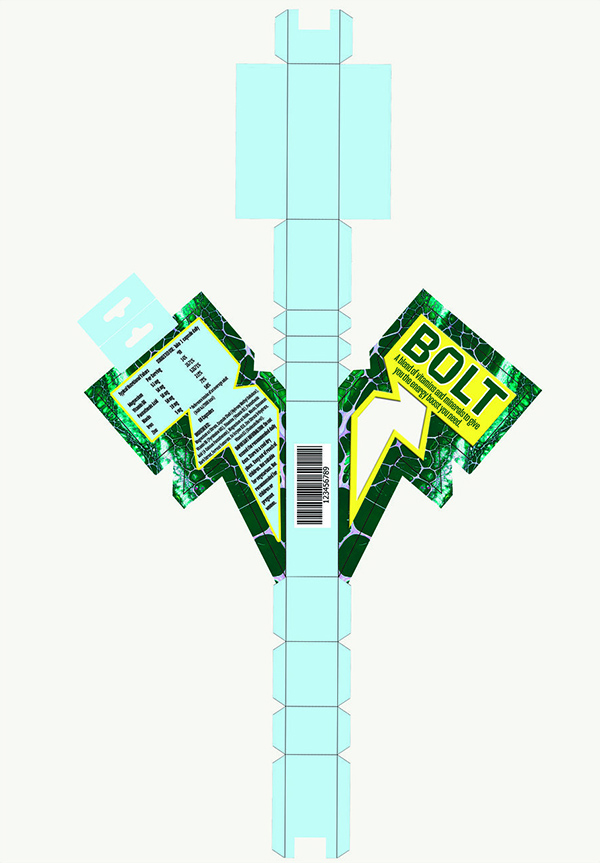 "When I found out I had won the award I was shocked, because I didn't expect it! It took quite a while to develop and I tried many different variations of the shape to come up with the bolt of lightning," she said. "Doing this project has made me look at packaging differently - when I ordered some vitamins for myself, I saw that they used big plastic tubs – that's when I had the idea for Bolt. I wanted to create something to replace them but also make sure the packaging looked interesting," Usually presented to students at a formal ceremony, this year's prize – which includes an iPad, trophy and framed certificate - was safely delivered to Chloe at her University to ensure social distancing. Nadine Bennett, joint course leader at Ravensbourne University London said: "The closure of schools and universities earlier this year due to the coronavirus pandemic posed a challenge for teachers and students, which were forced to adapt to virtual lessons. This was particularly problematic for teaching practical subjects such as design, so we encouraged our students to enter Pro Carton's Young Designers Award in the UK. "Many of our students stepped up to the challenge, with two being shortlisted by the judges for the UK award, and Chloe scooping the prize. We are incredibly proud of all who entered for representing Ravensbourne Product Design and advocating the use of sustainable cartonboard packaging. But Chloe's win is a real triumph as she is only in her first year of undergraduate study, so we are sure she will go on to create many more creative packaging designs!" Tony Hitchin, General Manager of Pro Carton commented: "Cartonboard is the epitome of sustainability because it is made from a renewable resource, it is recyclable, and then if it somehow doesn't make it to a recycling bin, it biodegrades." Jon Clark, General Manager BPIF Cartons, added "This year more than ever, we have seen how important it is to protect our planet, and Chloe's creative design shows just how many more products we could package with eco-friendly materials like cartonboard if we think innovatively!" For more information and details of how to enter the 2021 Young Designers Award please
visit the Pro Carton website.
https://www.procarton.com/wp-content/uploads/2021/02/Chloe-De-La-Fontaine-600-400.jpg
400
600
esterling@admin
https://www.procarton.com/wp-content/uploads/2021/12/logo-232.png
esterling@admin
2020-12-10 00:00:00
2021-11-05 18:01:55
Ravensbourne University Student Chloe De La Fontaine picks up packaging design prize