[caption id="attachment_240959" align="alignnone" width="298"]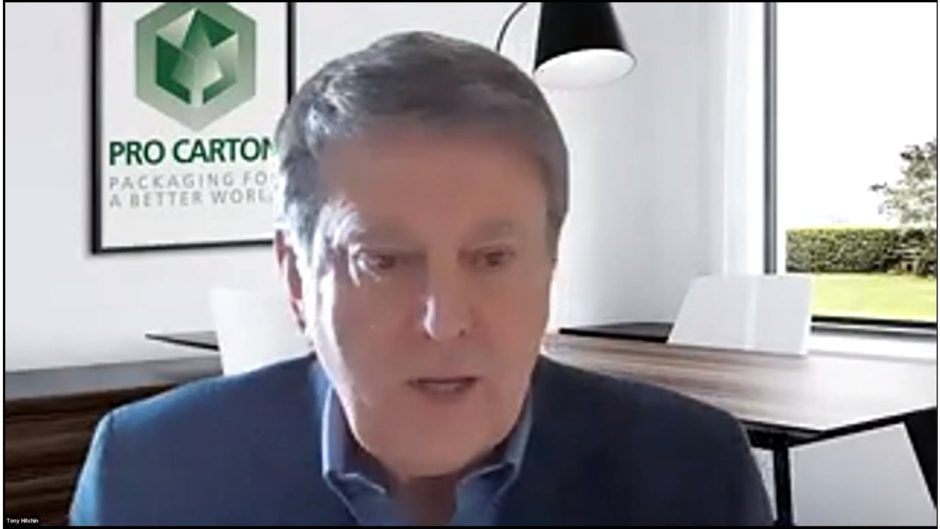 The Webinar was hosted by Tony Hitchin, General Manager of Pro Carton.[/caption] We hope you found the webinar useful and that the Internet problems didn't spoil your enjoyment.  We didn't have time to answer all your questions during the webinar, but we are pleased to be able to answer them here:
Q.  Would packaging such as cartons for toothpaste or whisky bottles be affected by the PPWD?
A.  Yes, all packaging is included within the scope of the PPWD and there will be focus on the secondary packaging items.  However during informal conversations with the Commission's consultants, they have indicated that folding cartons are not considered to be a cause of over-packaging (where the PPWD update will be focussed) hence our products should remain largely out of scope.  With other legislation, such as the SUPD, morphing from its initial focus, coupled with the political focus of the Commission, we will keep close to all the Commission's work on the PPWD, should folding cartons come into scope.
Q.  Is there any action we as manufacturers should be taking?
A.  Brands are increasing their focus on simplifying packaging to ensure it is easier to recycle, hence get ready for these conversations.  It would be useful for all converters to meet with their local MP / MEP to explain the benefits of fibre packaging – we will need informed parliamentarians and support within the National and European legislature when this policy tsunami comes to being debated in parliaments.
Q.  Would the speakers comment on the view that it seems that the EU has concentrated on Reuse and Recycling which in many ways is favouring the plastics industry.  The key benefits of the fibre-based industry - renewability and biodegradability or compostability - that is, the start and end of life, seems to be considered less important. 
A.  Re-use is a key focus of the European Commission and whilst reusable packaging is often plastic, I do not feel the Commission is favouring the plastics industry. The recyclability and overall sustainability attributes of fibre packaging ensure our sector is well positioned, but we need to ensure this politically driven legislative programme is supported and if necessary challenged by facts … and that the Commission realises that re-use is not, by default, the most carbon beneficial solution.
Q.  What's the difference between EU strategy (e.g. the Farm to Fork Strategy), regulations and directives?
A.
EU strategies, action plans etc set out general directions of policy in a given area but are not in themselves binding law.  However, within the strategy there is likely to be an indication of areas where proposals for future EU law or changes to the law will follow.
Regulations are EU laws that are directly applicable i.e. once they are agreed by EU member states and the European Parliament they enter directly into force as they are approved.
Directives are EU laws that need to be transposed into the national law of the EU Member States. They set a common baseline legal framework but variation can result as a function of how they are transposed nationally. This often results in a patchwork of different legal requirements across the EU that can have an impact on the level of the legal requirement (some Member States go above and beyond the requirement of the Directive others don't) and as a result single market and the free movement of goods and services.  Increasingly there is a preference for regulations as a result of the impact of this patchwork effect.
Q.  What else is on the EU horizon that might affect our industry?
A.  Over the next 2-3 years there will be a tsunami of EU policy relevant to carton and cartonboard.  Over and above the revision of the packaging and packaging waste directive (PPWD), review of the waste framework directive (WFD), the measures on microplastics and single use plastics (SUPD) and the other measures specifically referenced in the webinar, things to look out for include:
a legislative proposal on sustainable product policy (2021)
a proposal on substantiating green claims (2021) mandatory green public procurement (GPP) criteria and mandatory reporting (2021 onwards)
a new directive on corporate sustainability reporting directive (2021)
an initiative to substitute single use packaging in tableware and cutlery by reusable products in food servies (2021)
changes to EU competition rules to support collaboration in the pursuit of sustainability objectives (2022)
... to name but a few. [caption id="attachment_240975" align="alignleft" width="341"]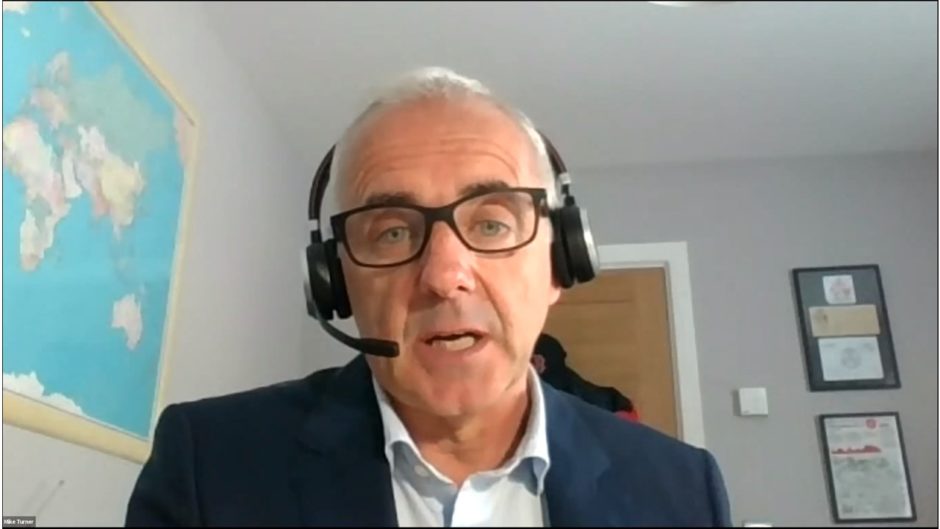 Mike Turner, Managing Director of ECMA.[/caption] [caption id="attachment_240967" align="alignleft" width="343"]
Tom Parker, Chairman of Cambre Associates.[/caption]
Answers to the rest of the Q&A questions will follow shortly ...
https://www.procarton.com/wp-content/uploads/2021/03/webinar-on-EU-Directives.jpg
0
0
Sun Chemical
https://www.procarton.com/wp-content/uploads/2021/12/logo-232.png
Sun Chemical
2021-05-11 12:50:24
2021-11-08 12:16:50
Q&A from ECMA – Pro Carton Webinar – Tuesday 11th May