2021-09-06
Il concorso Pro Carton Young Designers Award ha registrato quest'anno più di 640 iscrizioni e, per la prima volta, la partecipazione di oltre 100 università. A confermare il vasto successo del premio, ben dieci nazioni hanno istituito premi nazionali all'interno del Pro Carton award.
Horst Bittermann, Presidente di Pro Carton, ha affermato: "Quest'anno, la partnership con le università e i college europei di design si è intensificata oltre le aspettative. Apprezziamo molto la crescente fiducia riposta nel Pro Carton Young Designers Award dagli istituti educativi ed è rassicurante che il concorso, e il messaggio da esso veicolato, trovi un'eco così forte nel mondo accademico."
Nel corso del Carton Awards Event 2021, tenutosi il 6 settembre, sono stati annunciati sia i vincitori dei cinque premi sia quelli del premio del pubblico.
Il premio Save the Planet è andato alla britannica Emily Kearns per la confezione "Roll-Up Selection Box". "Roll-Up" interpreta in modo innovativo la tradizionale confezione di cioccolatini natalizi, riducendo l'eccessivo utilizzo di materiali di packaging e rendendola più divertente. I cioccolatini vengono tenuti in posizione mediante delle fascette ricavate da un unico foglio in cartoncino. La decorazione interna può essere modificata adattandola alle diverse fasce d'età.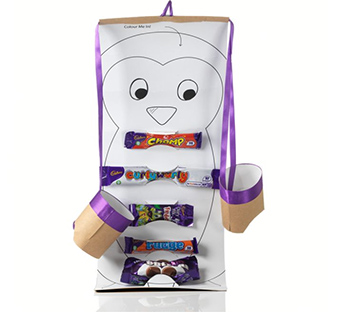 Roll-Up Selection Box

Il premio Creative Cartoboard Ideas è stato assegnato a Senni Virransola della Lapponia per il suo "Eco Seal bread bag closer", un modo ecologico e innovativo per chiudere la busta del pane e preservarne la freschezza. La chiusura afferra bene la busta grazie alla forma triangolare racchiusa dai due lati del cartoncino. Il meccanismo di bloccaggio si inserisce in un foro laterale per tenere insieme la struttura di "Eco Seal".
Eco Seal bread bag closer

I vincitori della categoria Creative Cartonboard Packaging sono stati gli spagnoli Raúl Adame, Pol Delgado, Ester Martínez e Marc Calvo per la confezione "Argan Oil Pack". La struttura è stata ideata per proteggere la bottiglia di olio di argan in transito e consentirne la spedizione postale. La confezione integra un sistema di protezione a sacche d'aria.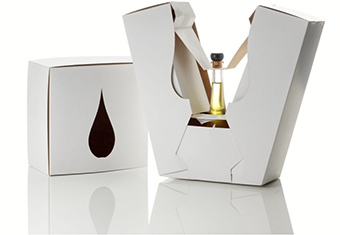 Argan Oil Pack

Ad aggiudicarsi il premio Creative Cartonboard Packaging – All Other sono stati i tedeschi Kristina Scheld e Farina Nagel per la confezione "Frame it", ideata non solo per proteggere le cornici per foto, ma anche per organizzarle e appenderle con la massima precisione e il minimo sforzo. La confezione integra un righello e degli indicatori per consentire l'esatto posizionamento dei chiodi.
Frame it

Il premio Best Newcomer, assegnato agli studenti di università mai premiate prima, è andato alla norvegese Luisa Maldaner per "Herbix 1-2-3". La confezione si adatta perfettamente al palmo della mano e consente di scegliere tre livelli di dosaggio per insaporire i cibi nel modo desiderato. Questo nuovo design incorpora un pratico meccanismo a scorrimento che eroga diverse quantità e si richiude perfettamente dopo l'uso.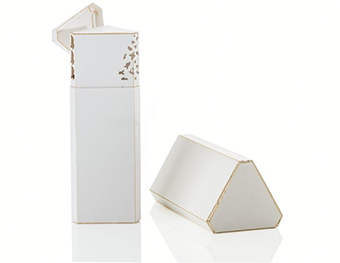 Herbix 1-2-3

Il Public Award è stato vinto da Amanpreet Kang della Northern School of Art nel Regno Unito. Il packaging è stato progettato per il Velveteen Rabbit Luncheon Club che prepara e vende dolci di lusso. Il bocciolo sboccia quando i petali vengono aperti, rivelando con grazia vassoi impilabili di prelibatezze.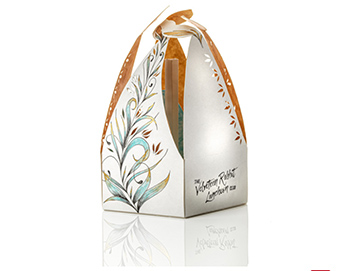 The Velveteen Rabbit

I giovani designer vincitori di quest'anno si recheranno in Austria per visitare una sede di MM Board & Paper e MM Packaging, cartiera leader in Europea. Il vincitore del Public Award riceverà un iPad.
The finalists:
Fillær, by Kim Bujak, Giulia La Spina and Suh-Kyung Choi
Keyminder, by Jonas Riedel & Maureen Lantinga
Woolen Yarn Pack, by Marta Simon
Pencil Organiser, by Nadya Dzhugan
Holdie, by Fazıla Müberra Kaya
Konditorei Reschinsky, by Lena Gundacker
---
Pro Carton members, patrons, partners