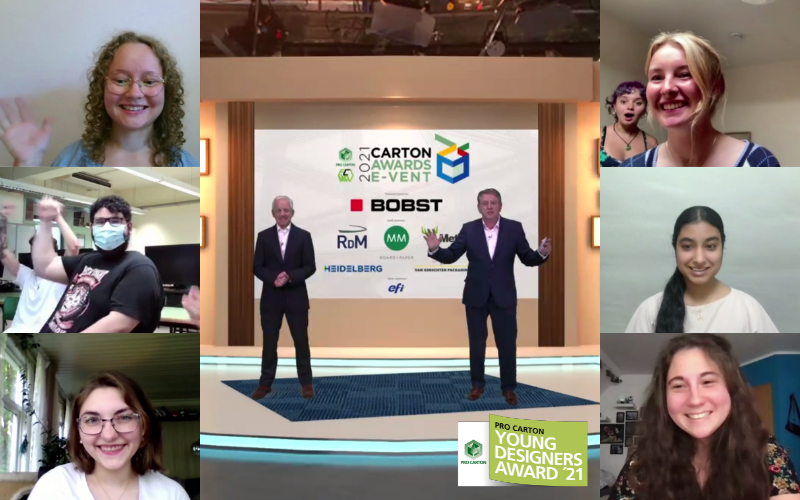 We received over 640 entries for the Pro Carton Young Designers Award this year and, for the first time, more than 100 universities were represented. In addition, under the umbrella of the Pro Carton award, ten countries are also giving out national prizes underlining the wide appeal of the competition.
Horst Bittermann, President Pro Carton said: "This year, the partnership with the European design universities and colleges has intensified in a manner which exceeded all expectations. The growing trust placed in the Pro Carton Young Designers Award by the educational institutions is much appreciated and it is re-assuring that the competition, and what it stands for, resonates so strongly with the academic world." Five awards, plus the Public Award, were announced at the 2021 Carton Awards Event on 6
th
September. The
Save the Planet
Award went to Emily Kearns from the United Kingdom for her "Roll-Up Selection Box". The "Roll-Up" is an inventive take on your regular Christmas selection box, which challenges the huge amount of packaging used in traditional boxes – and injects some fun. The pack unravels to reveal the chocolates which are held in a weave on one single side of cartonboard. The decorative design inside can be modified to suit different age ranges.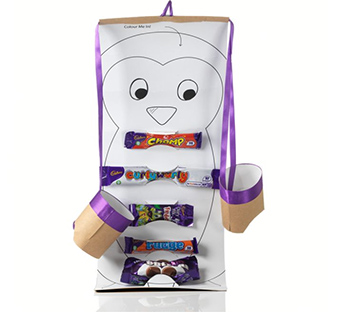 Roll-Up Selection Box
The winner of
Creative Cartoboard Ideas
was Senni Virransola from Lapland with "Eco Seal bread bag closer" – an innovative and ecological way to keep a bread bag closed and the bread fresh. It holds the bag opening tightly by means of a triangular ridge design which is enclosed by two cartonboard sides. A closing mechanism pushes through a hole in one side, holding "Eco Seal" together.
Eco Seal bread bag closer
The category of
Creative Cartonboard Packaging
was won by Raúl Adame, Pol Delgado, Ester Martínez and Marc Calvo from Spain for their "Argan Oil Pack". This pack has been designed to protect the bottle of Argan Oil in transit, allowing the product to be delivered by post. The pack features a protection system made up of air pockets.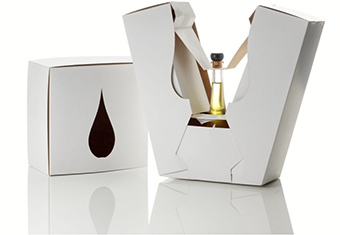 Argan Oil Pack
The winner of
Creative Cartonboard Packaging – All Other
was "Frame it" by Kristina Scheld and Farina Nagel from Germany. "Frame it" offers all-round protective packaging for your picture frames and several handy features to help you hang your frames perfectly each time, with minimum effort. The pack features its own ruler. Once positioned correctly, a highlighted centre dot marks exactly where you should place your nail.
Frame it
Best Newcomer,
awarded to a student from a university that hadn't won before, this year went to Luisa Maldaner from Norway with "Herbix 1-2-3". The pack fits naturally into your hand and has three different dosage levels to make it easier for you to spice up your food. This new design incorporates an easy push mechanism that slides up to pour a variable dose of your favourite spice mix and then easily slides back down again to secure the pack for safe storage.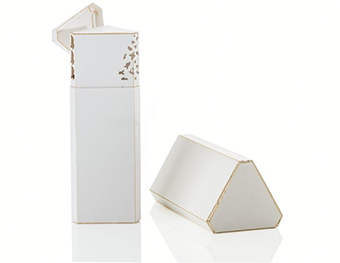 Herbix 1-2-3
The
Public Award
was won by Amanpreet Kang from The Northern School of Art in the UK. The packaging is designed for the Velveteen Rabbit Luncheon Club that bakes and sells luxury treats. The flower bud blooms when the petals are twisted open, gracefully revealing stackable trays of delicacies.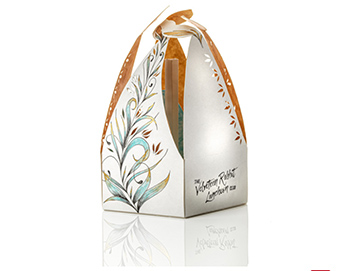 The Velveteen Rabbit
As part of their prize, the five main winners can look forward to a trip to Austria to visit an MM Board & Paper mill and MM Packaging, the leading European carton producer. The Public Award winner receives an iPad. The finalists:
Fillær, by Kim Bujak, Giulia La Spina and Suh-Kyung Choi
Keyminder, by Jonas Riedel & Maureen Lantinga
Woolen Yarn Pack, by Marta Simon
Pencil Organiser, by Nadya Dzhugan
Holdie, by Fazıla Müberra Kaya
Konditorei Reschinsky, by Lena Gundacker
https://www.procarton.com/wp-content/uploads/2021/09/PCYDA-Collage.png
0
0
esterling@admin
https://www.procarton.com/wp-content/uploads/2021/12/logo-232.png
esterling@admin
2021-09-06 18:06:13
2021-09-22 11:14:51
Pro Carton Young Designers Award: record number of entries yet again!