2021-09-06
Il Pro Carton Student Video Award sfida gli studenti a creare un cortometraggio immaginativo per esplorare i vantaggi associati all'utilizzo del cartone e cartoncino. In questa seconda edizione del premio, Pro Carton ha ricevuto il doppio delle proposte rispetto al primo anno. A partecipare sono state 38 università di 17 paesi europei.
La giuria, composta da un produttore cinematografico internazionale, un alto dirigente del settore Advertising e dal General Manager di Pro Carton, è rimasta sorpresa dal notevole salto in avanti, sia in termini di quantità sia di qualità, rispetto all'anno precedente. Dopo lunghe consultazioni, i giudici hanno deciso di premiare tre vincitori a pari merito. In ragione del notevole impegno profuso dai partecipanti per la realizzazione delle loro idee, Pro Carton ha inoltre deciso di aumentare il premio in denaro da €5000 a €7000. Ciascun vincitore riceverà €2000, mentre i realizzatori dei due video altamente meritevoli riceveranno €500 ciascuno.
E i vincitori sono:
"Carton Boat" di Isa Mutevelic, Austria. Simon Bolton, membro della giuria, ha commentato: "L'approccio adottato è coraggioso e la questione viene presentata in modo estremamente efficace. Il video mostra che il cartoncino è più forte e malleabile di quanto si creda. La comunicazione è ben strutturata e siamo rimasti particolarmente colpiti dal branding dell'imbarcazione."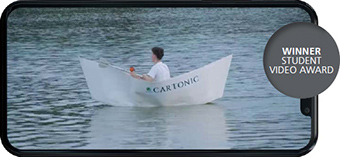 "Packaging For A Better World" di Eve Pitt, Regno Unito. La produttrice cinematografica Bady Minck, membro della giuria, ha dichiarato: "L'atmosfera evoca le ambientazioni di Harry Potter e la storia coinvolge lo spettatore in un viaggio misterioso. I vantaggi del cartoncino sono chiaramente illustrati, ma a colpire è il modo in cui viene presentato il messaggio: lo spettatore parte da un piccolo luogo per essere proiettato in un mondo molto più vasto in soli 90 secondi.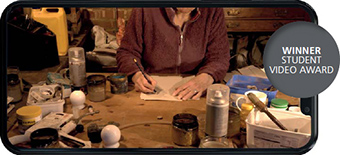 "Opticarton. The vision outside the box" di Silvia Baldo e Olimpia Bonvecchio, Italia. Tony Hitchin ha commentato: "È un video molto originale che affina la nostra percezione e propone nuove idee. Abbiamo apprezzato l'uso della realtà virtuale per ritrarre pezzi della nostra vita quotidiana, mettendo a fuoco alcuni comportamenti e riproponendoli secondo modalità più intelligenti e sostenibili."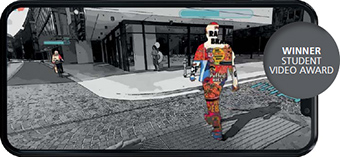 "Highly Commended"
I giudici hanno inoltre premiato due video altamente meritevoli: "Make Change" di Cristina Lytvynenko, Spagna, e "Welcome to Earth" di Turkay Kayadelen, Regno Unito. I realizzatori dei video riceveranno €500 ciascuno.
I giudici hanno inoltre voluto segnalare sei video meritevoli di attestati in cornice.
A World of Carton by Marlena Stolze, Victoria Lauda, Sophie Gollegger
A Recycle Story by Jonnie Harris
A Little Cardboard by Judit López
Crafting for a Better World by Marie-Claire Karner, Mailin Lietmeyer, Cheyenne Heyder
Think Differently by Emma Fredslund Larsen, Nanna Gaustadnes Duelund, Louise Sønderby Hilsberg, Sophia Mai Horup, Ane Bæk Rose
Why use plastic? by Luiza Mendes, Marie Rückert, Lisa Marie Schneider, Anabel Faust
I video premiati possono essere visionati sul sito web di Pro Carton.
---
Pro Carton members, patrons, partners