2021-09-06
Le concours Pro Carton Student Video Award invite les étudiants à créer une vidéo courte et imaginative qui explore les avantages qu'il y a à utiliser des étuis ou du carton. Pour la deuxième année de ce concours, Pro Carton a reçu plus de deux fois le nombre de candidatures reçues à son année inaugurale, provenant d'étudiants de 38 universités dans 17 pays européens.
Le jury, qui comptait parmi ses membres un producteur international de films, un publicitaire et le directeur général de Pro Carton, a été particulièrement impressionné par l'augmentation significative en nombre et en qualité des candidatures comparé à l'année précédente. Après un long débat, il a été décidé que trois films seraient déclarés « co-lauréats ». Impressionné par la somme d'efforts et de réflexion déployée pour trouver des idées, Pro Carton a décidé d'augmenter le montant du prix de 5 000 à 7 000 Euros. Chacun des trois vidéastes gagnants recevra la somme de 2 000 Euros et 500 Euros supplémentaires seront attribués aux deux vidéos qui auront reçu les plus grandes félicitations.
Et les gagnants sont :
"Carton Boat" d'Isa Mutevelic, Autriche. Le membre du jury Simon Bolton a déclaré à propos de cette candidature : « Il s'agit d'une approche courageuse. La candidate a très bien présenté l'argument et a ensuite démontré que le carton est plus solide et plus facile à expédier que nous ne le croyons tous. La communication a été très bien conçue et nous avons même été impressionnés par l'image de marque attribuée au bateau. »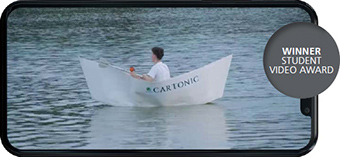 "Packaging For A Better World" d'Eve Pitt, Royaume-Uni. Bady Minck, producteur de films et membre du jury, a déclaré : « Un cadre ressemblant aux films d'Harry Potter qui attire le spectateur dans l'histoire et l'entraîne dans un voyage mystérieux. Il vante clairement les valeurs du carton, mais d'une manière particulière qui conduit le spectateur d'un lieu restreint vers un monde plus large, en l'espace de 90 secondes. »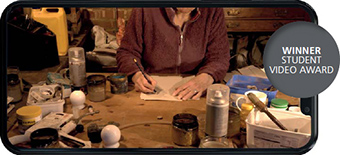 "Opticarton. The vision outside the box" de Silvia Baldo et Olimpia Bonvecchio, Italie. Tony Hitchin a déclaré à propos de cette candidature : « Une vidéo très originale qui aiguise notre perception et nous donne de nouvelles idées. Il est magnifique de voir la façon dont cette vidéo utilise la RV pour nous montrer des parties de notre vie de tous les jours et nous permettre, en voyant les choses plus clairement, de repenser nos actions quotidiennes de tant de façons plus intelligentes et plus durables. »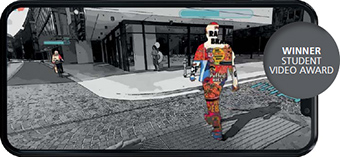 "Highly Commended"
Les membres du jury ont également décidé que deux autres vidéos méritaient toutes les félicitations du jury : « Make Change » de Cristina Lytvynenko (Espagne) et « Welcome to Earth » de Turkay Kayadelen (Royaume-Uni) qui recevront chacune 500 Euros.
De plus, les juges ont tenu à reconnaître six autres candidats qu'ils ont félicités et à qui ils remettront des certificats encadrés :
A World of Carton de Marlena Stolze, Victoria Lauda, Sophie Gollegger
A Recycle Story de Jonnie Harris
A Little Cardboard de Judit López
Crafting for a Better World de Marie-Claire Karner, Mailin Lietmeyer, Cheyenne Heyder
Think Differently d'Emma Fredslund Larsen, Nanna Gaustadnes Duelund, Louise Sønderby Hilsberg, Sophia Mai Horup, Ane Bæk Rose
Why use plastic? de Luiza Mendes, Marie Rückert, Lisa Marie Schneider, Anabel Faust
Les vidéos gagnantes peuvent être visionnées sur le site Internet de Pro Carton.

---
Pro Carton members, patrons, partners