2021-09-06
Der Pro Carton Student Video Award bittet Studenten, ein kurzes, fantasievolles Video zu erstellen, das die Vorteile der Verwendung von Faltschachteln oder Karton aufzeigt. In seinem zweiten Jahr erhielt Pro Carton mehr als doppelt so viele Beiträge wie im ersten Jahr. Sie wurden von Studenten aus 38 Universitäten in 17 europäischen Ländern eingereicht.

Die Jury, bestehend aus einem internationalen Filmproduzenten, einem leitenden Werbefachmann und dem General Manager von Pro Carton, war besonders beeindruckt von der deutlichen Steigerung gegenüber dem Vorjahr, sowohl was die Quantität als auch die Qualität der Einsendungen anbelangt. Nach eingehender Diskussion wurde daher beschlossen, dass drei Filme zu Gewinnern erklärt werden sollten. Unter dem Eindruck der großen Bemühungen und der geleisteten geistigen Arbeit, die in die Ideen eingeflossen sind, hat Pro Carton letztendlich den Preisfonds von ursprünglich 5000 € auf 7000 € erhöht. Jeder der drei siegreichen Videomacher erhält 2.000 €, und die beiden "Highly Commended" Videos erhalten zusätzlich noch 500 €.
Und die Gewinner sind:
"Carton Boat" von Isa Mutevelic aus Österreich. Jurymitglied Simon Bolton kommentierte: "Das ist ein mutiger Ansatz – er hat die Aufgabe sehr gut dargelegt und dann gezeigt, dass Karton stärker ist und besser formbar, als wir alle glauben würden. Die Kommunikation war sehr gut durchdacht, und wir waren vor allem auch vom Branding des Bootes beeindruckt."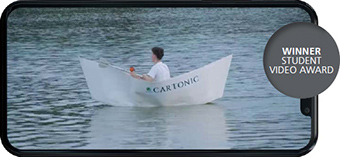 "Packaging For A Better World" von Eve Pitt aus Großbritannien. Dazu Filmproduzent und Jurymitglied Bady Minck: "Ein fast Harry-Potter-artiges Setting, das den Zuschauer in die Geschichte hineinzieht und auf eine geheimnisvolle Reise mitnimmt. Der Film preist klar die Werte von Karton, aber er tut dies auf eine besondere Art und Weise, die den Zuschauer in 90 Sekunden von einem kleinen Ort in eine größere Welt führt."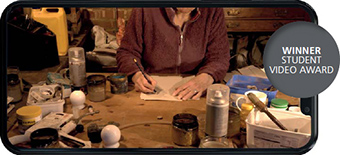 Zu "Opticarton. The vision outside the box" von Silvia Baldo und Olimpia Bonvecchio aus Italien erklärte Tony Hitchin: "Ein sehr originelles Video, das unsere Wahrnehmung schärft und uns auf neue Ideen bringt. Es ist wunderschön, wie dieses Video VR einsetzt, um Teile unseres Alltags zu beobachten und uns dadurch, dass wir die Dinge klarer sehen, dazu animiert, unser tägliches Handeln auf so viele intelligentere und nachhaltigere Arten neu zu gestalten."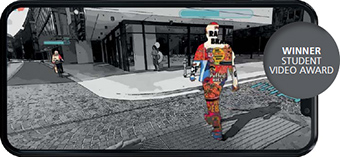 "Highly Commended"
Die Jury entschied außerdem, dass zwei weitere Beiträge als "Highly Commended" ausgezeichnet werden sollten – "Make Change" von Cristina Lytvynenko aus Spanien und "Welcome to Earth" von Turkay Kayadelen aus dem Vereinigten Königreich, die jeweils 500 € erhalten werden.
Darüber hinaus wollten die Preisrichter sechs weitere Beiträge würdigen, die sie "empfohlen" haben und die gerahmte Urkunden erhalten werden.
A World of Carton von Marlena Stolze, Victoria Lauda, Sophie Gollegger
A Recycle Story von Jonnie Harris
A Little Cardboard von Judit López
Crafting for a Better World von Marie-Claire Karner, Mailin Lietmeyer, Cheyenne Heyder
Think Differently von Emma Fredslund Larsen, Nanna Gaustadnes Duelund, Louise Sønderby Hilsberg, Sophia Mai Horup, Ane Bæk Rose
Why use plastic? von Luiza Mendes, Marie Rückert, Lisa Marie Schneider, Anabel Faust
Alle ausgezeichneten Videos können auf der Pro Carton-Website angesehen werden.
---
Pro Carton members, patrons, partners