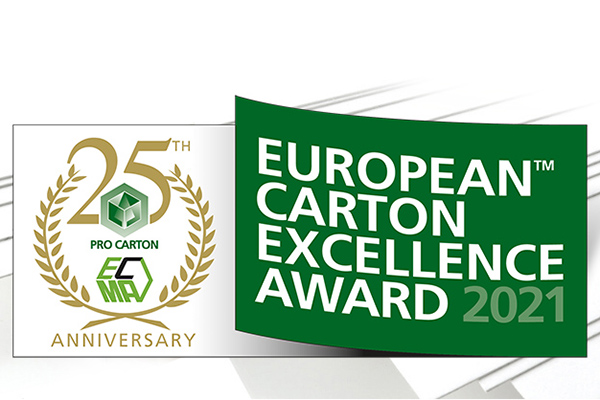 The 25th anniversary of the European Carton Excellence Award will be a very special year for the whole of the carton industry.  We have already told you a little about some commemorative awards we have planned but for the very first time we will be awarding ...   
The Carton Excellence Cup
In 2021 the brand new "Carton Excellence Cup" will be awarded to the winner of the Carton of the Year.  In fact, there will be two cups – one for the cartonboard manufacturer and another for the carton converter. The names of the winners will be engraved on the cup and be kept for one year before being passed on to the victors in the following year.
https://www.procarton.com/wp-content/uploads/2021/04/logo-ECEA-mit-hintergrund-für-reminder-3-600.jpg
0
0
esterling@admin
https://www.procarton.com/wp-content/uploads/2021/12/logo-232.png
esterling@admin
2021-04-28 08:59:53
2023-09-07 19:26:38
European Carton Excellence Anniversary Award: Carton Excellence Cup