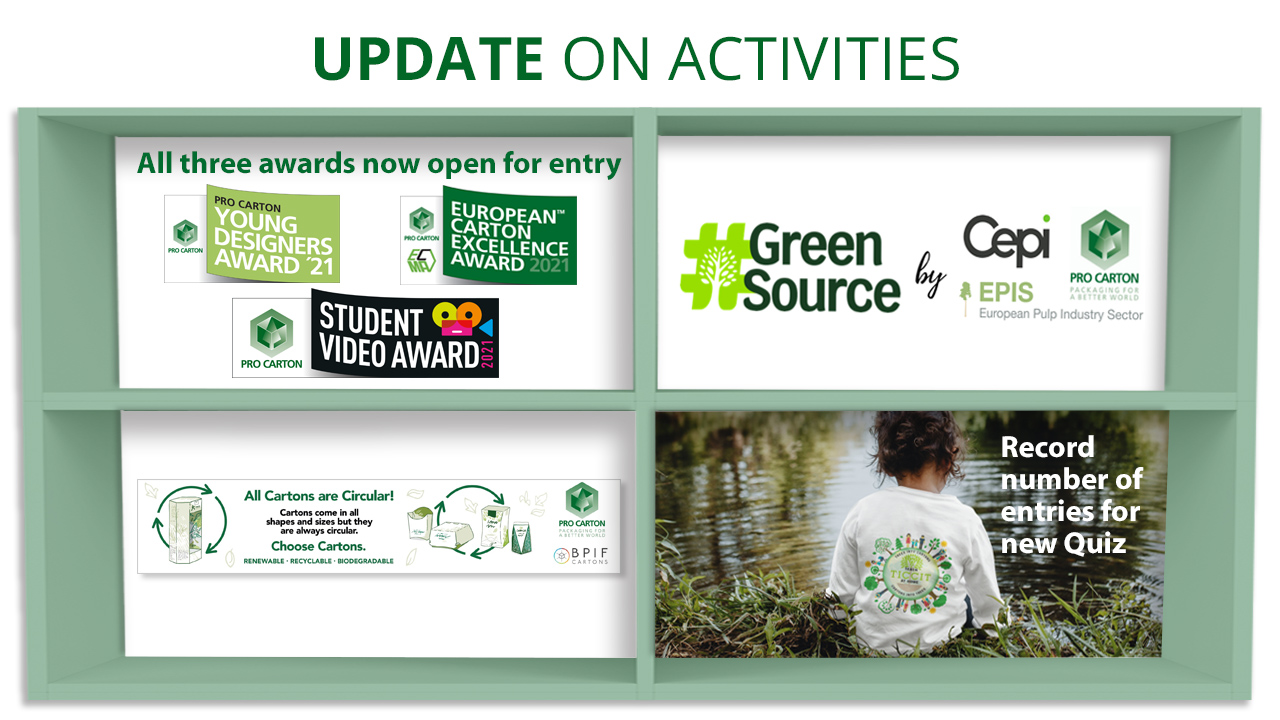 With the days getting longer, we are delighted to have launched our all 2021 annual awards a little earlier than usual.  The European Carton Excellence Award will again welcome entries in four categories covering packs produced on both virgin fibre and recycled board.  More universities than ever are making the Pro Carton Young Designers Award part of their curriculum  whilst the Pro Carton Student Video Award is open to aspiring media and business students who can submit a short video promoting one or more of the benefits of cartons/cartonboard and have the chance to win €5,000!
Pro Carton have joined #Greensource as one of the campaign leaders (alongside Cepi and EPIS) who are aiming to communicate the benefits of forest-based products and to make the 2050 climate neutrality target a reality.
In March, Pro Carton and BPIF Cartons are advertising in both The Grocer magazine and The Guardian newspaper in the UK.  The Guardian is the most read quality newspaper in the UK, with a cross-platform reach of 8.8 million people every day.  Take a look here at the advertisements.
Finally, have you tried our latest quiz yet?  It's aimed mainly at children but anyone can have a go and be in with a chance to win one of five Disney+ subscriptions.   So far we've had almost 5,000 entries!