As an industry based on the renewable resource of the forest, cartonboard has a unique advantage as a packaging material. It can claim that the raw material derived from sustainably managed forests captures and stores carbon, that cartons in use continue to store carbon, and that recycling cartons keeps the carbon locked up and prevents it from returning to the atmosphere.
Carbon Sequestration in Forests
The issue of carbon sequestration in forests and whether the benefits can be attributed to forest products, is still under discussion in ISO.
Approaches to calculating Carbon Sequestration in the Forest
Stock change accounting calculates net transfers of carbon to (or from) the atmosphere by adding up all of the changes in stocks of biomass carbon along the value chain. It clarifies the role of carbon storage in forests and products. The calculation steps include:
Removals due to changes in stocks of carbon in the forest
Removals due to changes in stocks of carbon in products in use
Removals due to changes in stocks of carbon in products in landfills
Flow accounting for biomass carbon highlights the role of forests in removing CO2 from the atmosphere. It gives a favourable result for forest products, in that there is more uptake of CO2 from the atmosphere than emissions into the atmosphere. The calculation steps include:
CO2 uptake in forests
CO2 emissions from biomass fuels
CO2 emissions from landfills
CO2 emissions from burning used products
Sources of biogenic CO2
These could include:
Virgin wood fibres in the forestry product
Use of wood fibres as biomass energy in the production process
Roots and trunks left in the forest
Increase of standing stock in sustainably managed forests. Harvested wood is replaced by new saplings and with an unchanged (or increasing) stock, the CO2 uptake in the forest is maintained.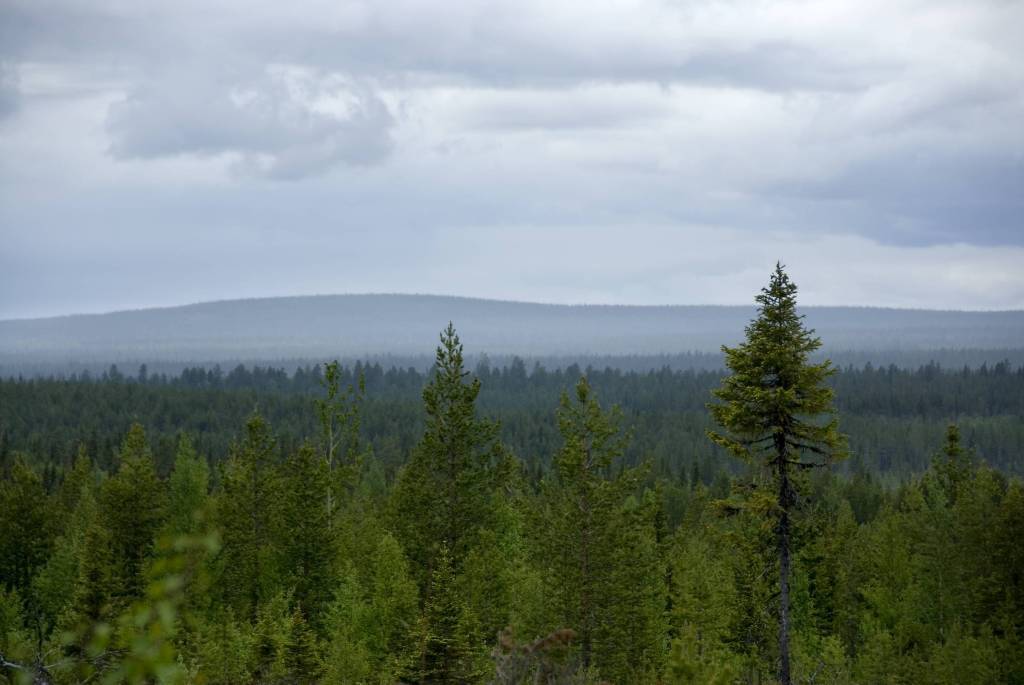 "Carbon Footprint of Cartons in Europe – Carbon Footprint methodology and biogenic carbon sequestration"
Report by IVL Swedish Environmental Research Institute
IVL Swedish Environmental Research Institute has developed a methodology to calculate the average carbon footprint of cartons in Europe. This detailed study was commissioned in 2009 by ECMA (European Carton Manufacturers Association) and supported by Pro Carton. There is currently no agreed way to include forest carbon in the carbon footprints of forest-derived products such as cartons, and this report significantly advances the on-going debate. It proposes an assessment method for the net sequestration of biogenic CO₂ in the forests where roundwood used for cartonboard production is harvested. The study suggests a link between carton consumption and net carbon sequestration in sustainably managed forests : consumer demand for cartons stimulates demand for timber (wood fibre to make cartonboard) which in turn encourages the sustainable management of forests and carbon sequestration.
In addition to estimating the carton sequestration in forests associated with carton production in Europe, the study also presents a methodology for an EU27 scenario based assessment of end of life treatment and avoided emissions. Accordingly, an average Carbon Footprint of converted cartons sold in Europe was calculated by IVL, which represents the total Greenhouse Gas Emissions from one average tonne of virgin based fibres and recycled fibres produced, converted and printed in Europe.
The Carton Industry's Position on Carbon Footprint – fossil and biogenic carbon
Cartons' raw material – cartonboard – is made from wood fibres from sustainable forests Sustainable forest management is part of the important relationship between forests and climate
Growing trees capture and store carbon (biogenic carbon) and when the wood fibre is processed into cartons, the carbon continues to be stored in the cartons
There is a beneficial link between the market's demand for cartons and carbon sequestration
Net carbon sequestration in the forest (removals from the atmosphere) for the average of all carton production in Europe, amounts to -730 kg of biogenic carbon per tonne of cartons
The European industry's carbon footprint (cradle –to –gate) is 885 kg of carbon dioxide (and equivalents) produced for each tonne of cartonboard which is converted
Cartons should be credited for the carbon sequestration of their raw material when cartons' carbon footprints are calculated: biogenic carbon in cartons should be credited against carbon dioxide emitted during the cartons' life cycle
For 2014, Pro Carton's fossil Carbon Footprint figure is 885 kg/tonne CO2e per tonne of cartons. In a cradle-to-gate approach, the emissions of 885 kg/tonne fossil CO2e is significantly compensated by the figure of -730 kg biogenic CO2 sequestration.
The Carbon benefits of recycling
When paper is recycled, the carbon stored in the paper product is prevented from going back to the atmosphere, keeping the fibres that originated from sustainable forestry in the value chain. Thus, sequestration in paper products is substantially prolonged by recycling. Fibres can be recycled 6 to 8 times and afterwards, they can be used for energy recovery. The carbon benefits of recycling also include allowing increased carbon to accumulate in the forest and reducing the methane released from landfills.
The report is updated every 3-5 years