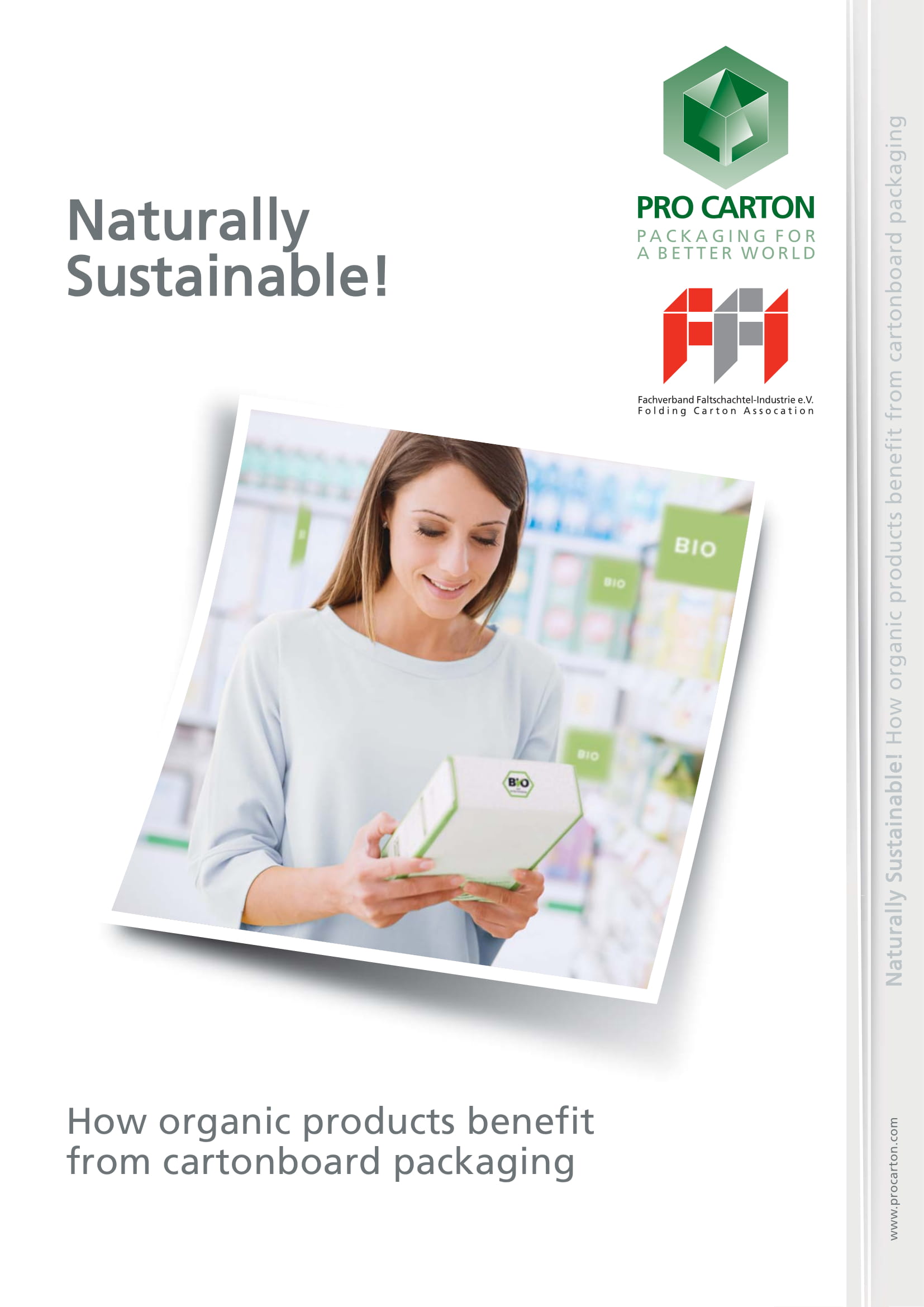 Naturally Sustainable!
How products are viewed by the consumer depends on the packaging material. This is the conclusion of a study carried out by Justus Liebig University Giessen on behalf of FFI (the German Carton Association) and Pro Carton. This study, conducted amongst 1252 consumers in Germany, shows that organic products are viewed more positively if they are packaged sustainably, i.e. in folding cartons. Folding cartons are better in their eyes, are of higher quality and, above all, are more sustainable. This study is now available in English as well as the original German.
---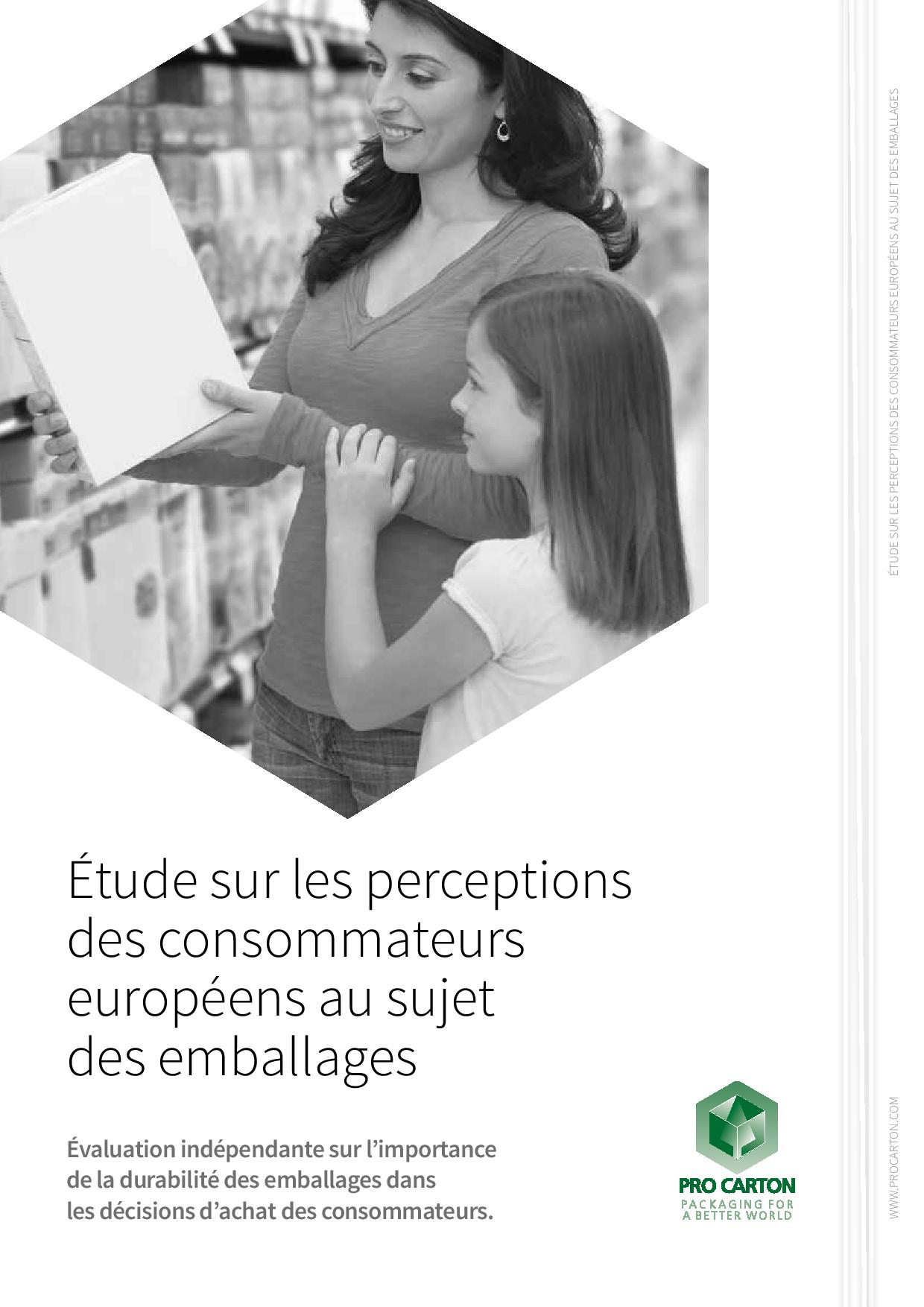 Étude sur les perceptions des consommateurs européens au sujet des emballages
L'étude, menée de manière indépendante par Coleman Parkes Research, a interrogé 7000 consommateurs à travers sept pays. L'étude avait pour but de sonder les opinions des consommateurs sur les différents formats d'emballage et de comprendre leurs attitudes vis-à-vis de la durabilité des emballages.
---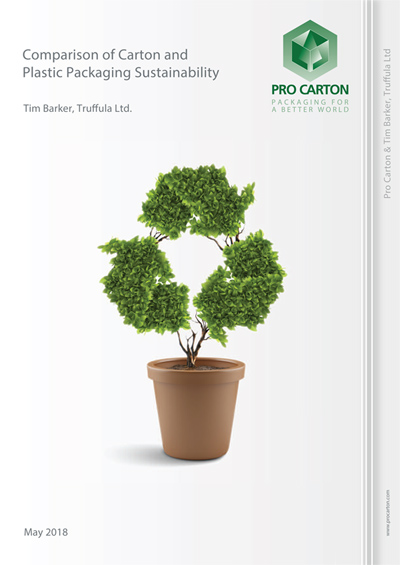 Cartons and Plastic Sustainability Study
Pro Carton commissioned Truffula Ltd to research and write this independent report. Its information sources are all in the public domain and are individually referenced. The report is intentionally transparent, analysing the advantages and disadvantages of plastic and cartonboard from a technical and environmental standpoint.
---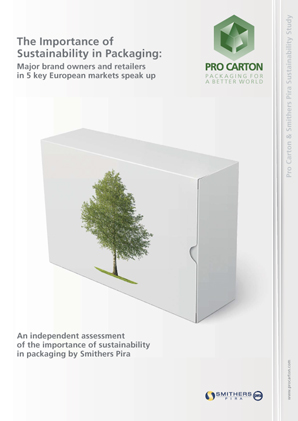 Importance de la durabilité en matière d'emballage
Une nouvelle étude indépendante, commanditée par Pro Carton et menée par Smithers Pira auprès des propriétaires de grandes marques et des principaux détaillants de 5 marchés européens clés, a révélé très clairement l'importance accordée à la durabilité en matière d'emballage. Ce sont les étuis pliants qui sont perçus comme étant les plus durables mais il règne encore une certaine confusion autour de la question de l'économie circulaire et de ce qui définit un emballage comme étant durable.
---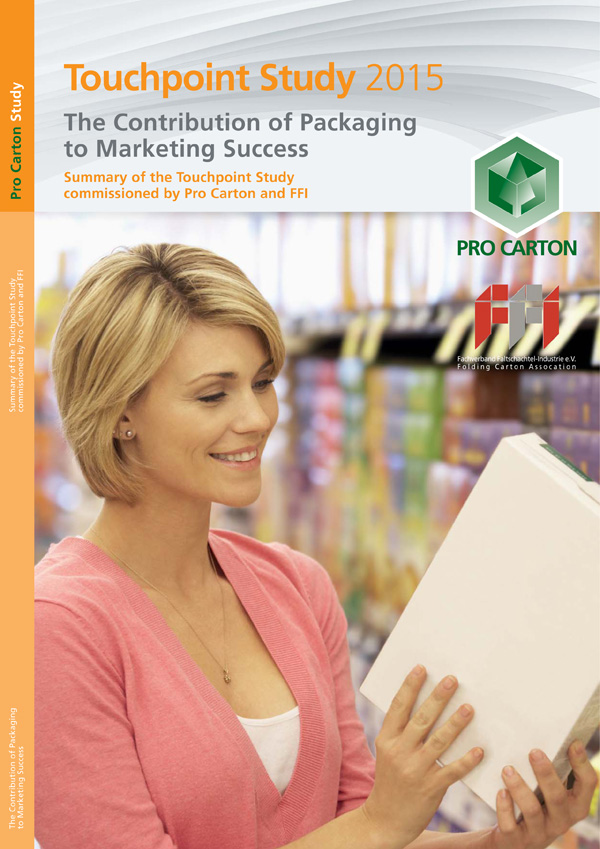 Points de contact
Avec leur étude, première du genre dans le monde, l'association européenne de marketing Pro Carton et l'association allemande de l'industrie du carton ont fait les gros titres. L'étude sur les points de contact démontre l'importance de la fréquence de contacts des emballages et chiffre leur valeur pour le marketing.
---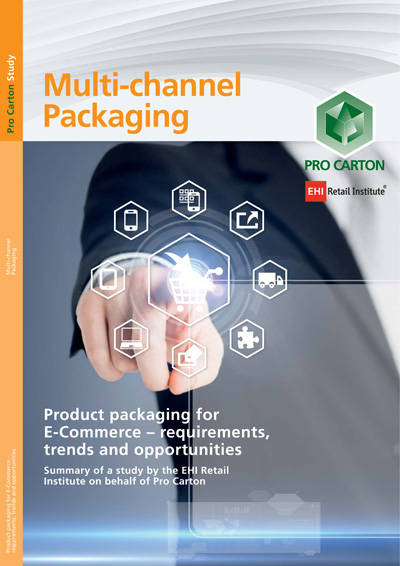 Multichannel Packaging
D'un point de vue structurel, le multicanal a profondément changé la donne pour les marchands, avec immanquablement des répercussions pour les emballages. C'est fort de ce constat que Pro Carton a chargé l'EHI Retail Institute d'effectuer une étude intitulée « Multichannel Packaging : les emballages de produits dans l'e-commerce – exigences, tendances, potentiels ». Pour 80 % des marchands, l'emballage carton est l'avenir du conditionnement.
---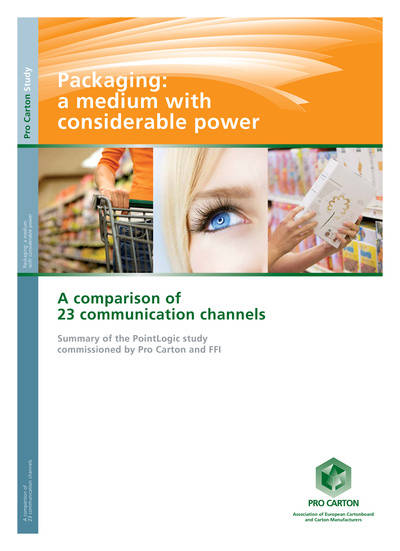 L'emballage : un moyen très puissant
Une récente étude intitulée « L'Emballage, un moyen très puissant » compare l'efficacité et la portée de 23 canaux de communication. L'étude a été faite à la demande de Pro Carton et de FFI et a été menée par Pointlogic International Media Consultants. Pour la première fois, il y a des données : le carton ne sert pas seulement à l'emballage, mais il est aussi un instrument de marketing en soi et un canal de publicité tout comme la télévision, les imprimés ou Internet.
---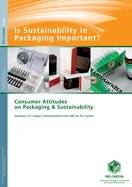 Etude Pro Carton: Est ce que l'emballage durable est important?
Les Attitudes des consommateurs vis à vis de l'Emballage et du Développement Durable: une nouvelle étude, commissionnée à GfK par Pro Carton, montre de manière claire que le développement durable dans le domaine de l'Emballage est important et que les consommateurs y ont interessés et sont concernés par cette thématique. Plus de 64% des interviewés disent que l'emballage devrait avant tout être un matériau environnemental, et plus de 55% pensent que l'Emballage devrait contenir le moins de plastique possible.
---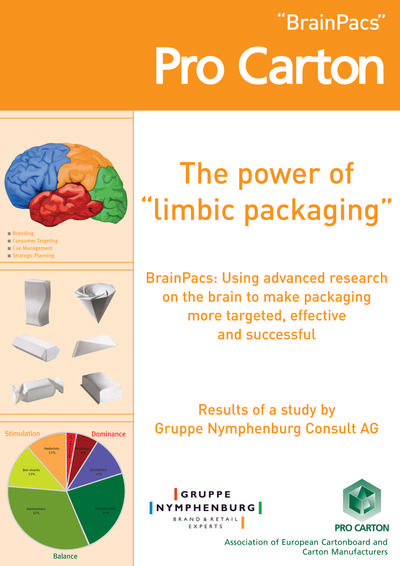 Limbic packaging report
---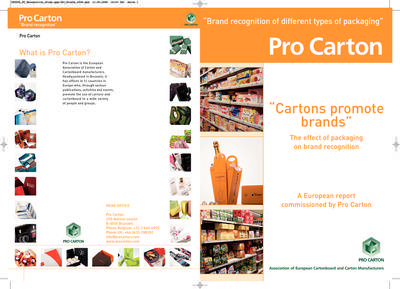 Cartons promote brands
A report on this study was launched in March 2008. It looks at recognition speeds at the point of sale of different types of packaging and the study was conducted in 6 European countries.
---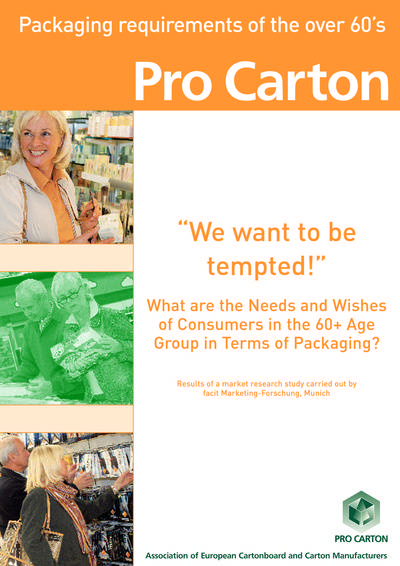 Packaging Requirements of the over 60's
This publication looks in detail at the packaging requirements and needs of the over 60 age group. Detailed market research was undertaken on behalf of Pro Carton to establish the likes and dislikes in terms of packaging of this growing sector of the population.
---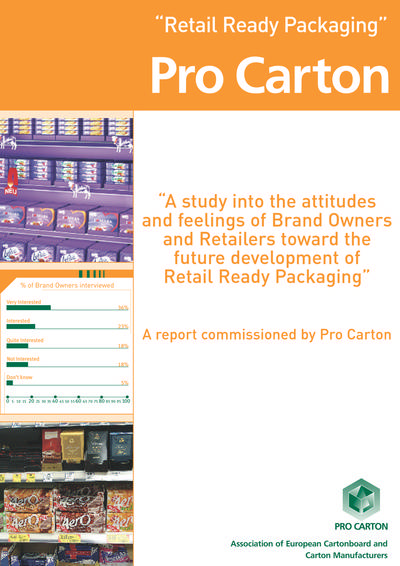 The Retail Ready Packaging report
This report summarises a study into the attitudes and feelings of both retailers and brand owners toward the future development of RRP. It looks at the satisfaction with current RRP and also at the views on what improvements are required. Printed copies are available from your local Pro Carton office or you can download a copy.
---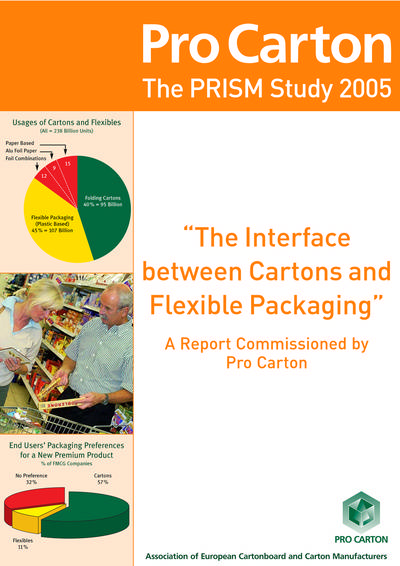 Prism Report
This report commissioned from Prism by Pro Carton looks at the interface between Cartons and flexible packaging. It covers such aspects as the current markets, expectations for the future and the perceptions of both brand owners and retailers regarding these different packaging materials.
---