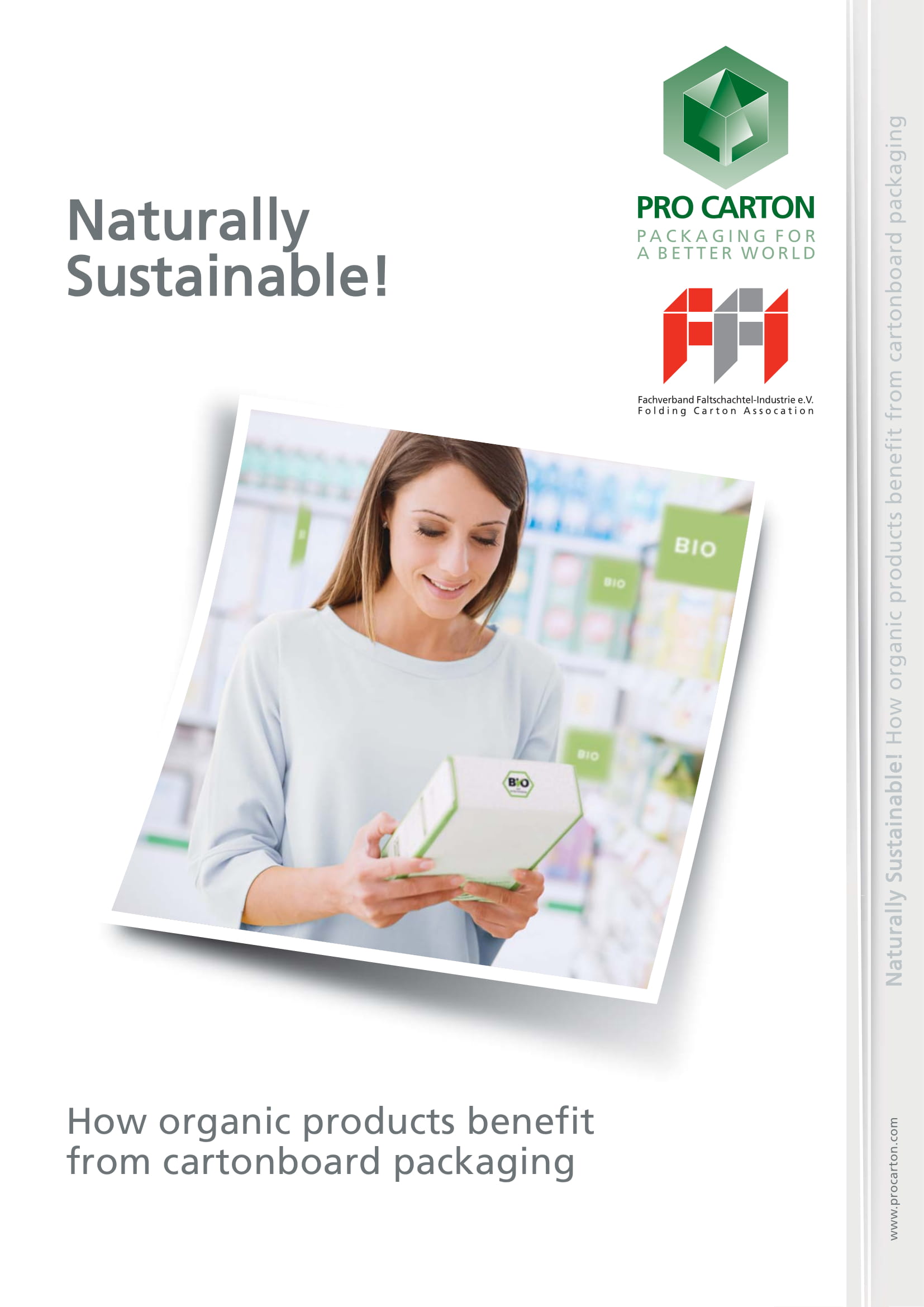 Naturally Sustainable!
How products are viewed by the consumer depends on the packaging material. This is the conclusion of a study carried out by Justus Liebig University Giessen on behalf of FFI (the German Carton Association) and Pro Carton. This study, conducted amongst 1252 consumers in Germany, shows that organic products are viewed more positively if they are packaged sustainably, i.e. in folding cartons. Folding cartons are better in their eyes, are of higher quality and, above all, are more sustainable. This study is now available in English as well as the original German.
---
CONSUMER ATTITUDE SURVEY INFOGRAPHICS
Graphics from the Pro Carton consumer attitude survey - for Members to use in their presentations. Please select Type PDF for a zip file containing all jpegs available. ©Pro Carton.
---
Available for download in the Members Area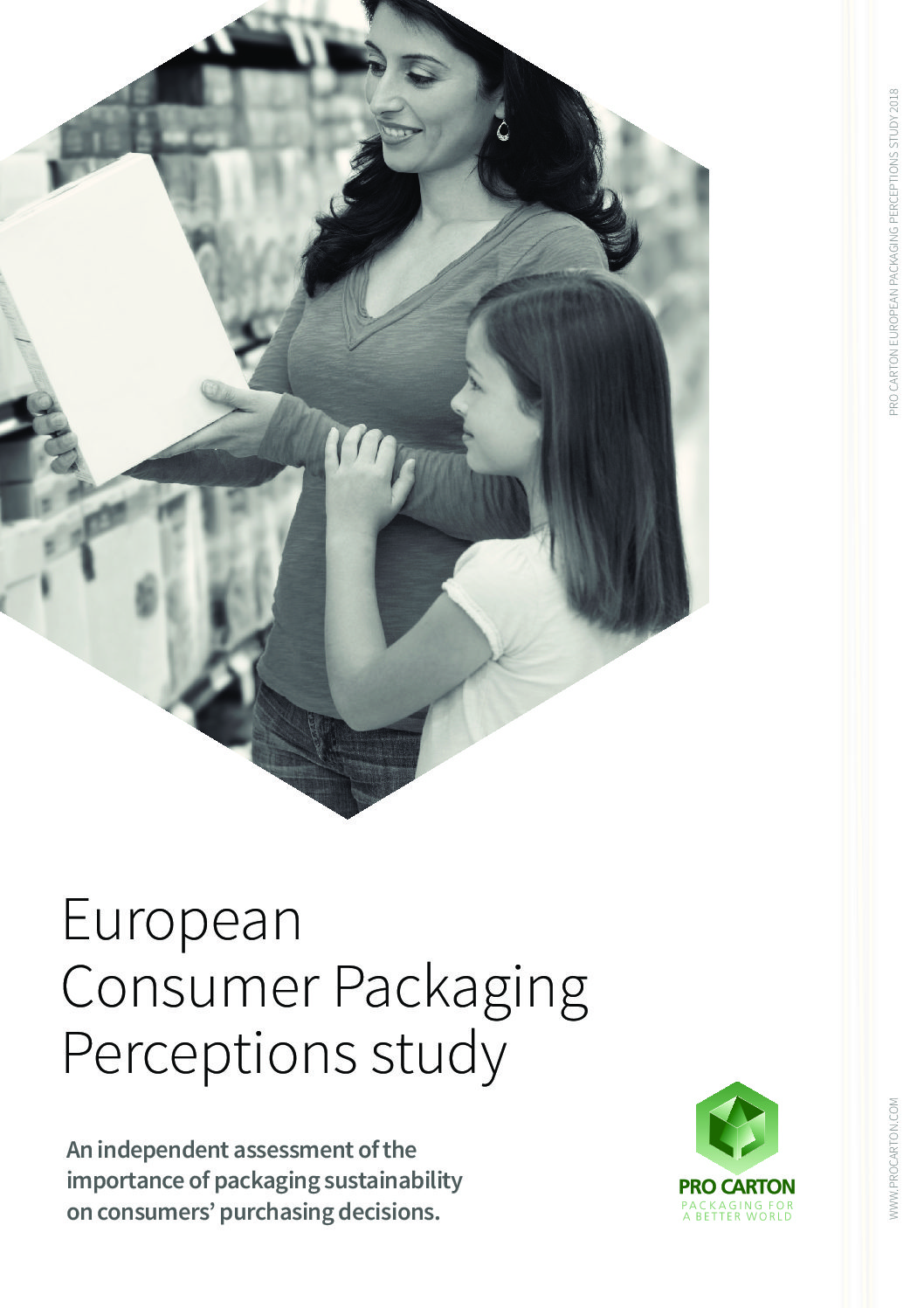 Consumer Attitude Survey
An independent consumer survey of the importance of packaging sustainability on consumers' purchasing decisions. Conducted across seven countries and amongst 7,000 consumers.
---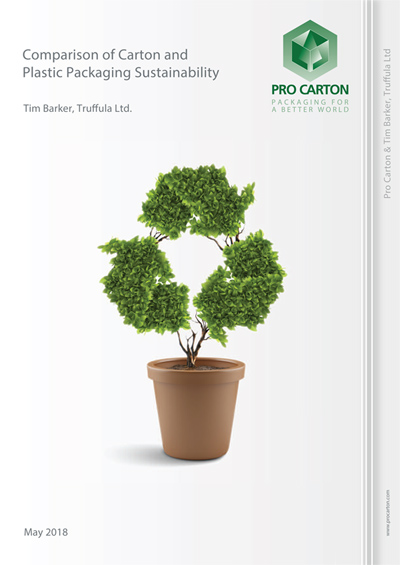 Cartons and Plastic Sustainability Study
Pro Carton commissioned Truffula Ltd to research and write this independent report. Its information sources are all in the public domain and are individually referenced. The report is intentionally transparent, analysing the advantages and disadvantages of plastic and cartonboard from a technical and environmental standpoint.
---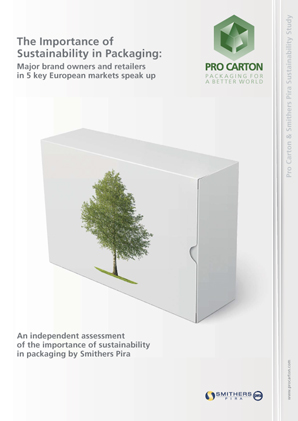 The Importance of Sustainability in Packaging
A new independent study from Smithers Pira, commissioned by Pro Carton, amongst major brand owners and retailers in 5 key European markets has shown resounding evidence of the importance of sustainability in packaging. Folding cartons were perceived as the most sustainable packaging but there is still some confusion about the whole issue of the circular economy and what makes packaging sustainable.
---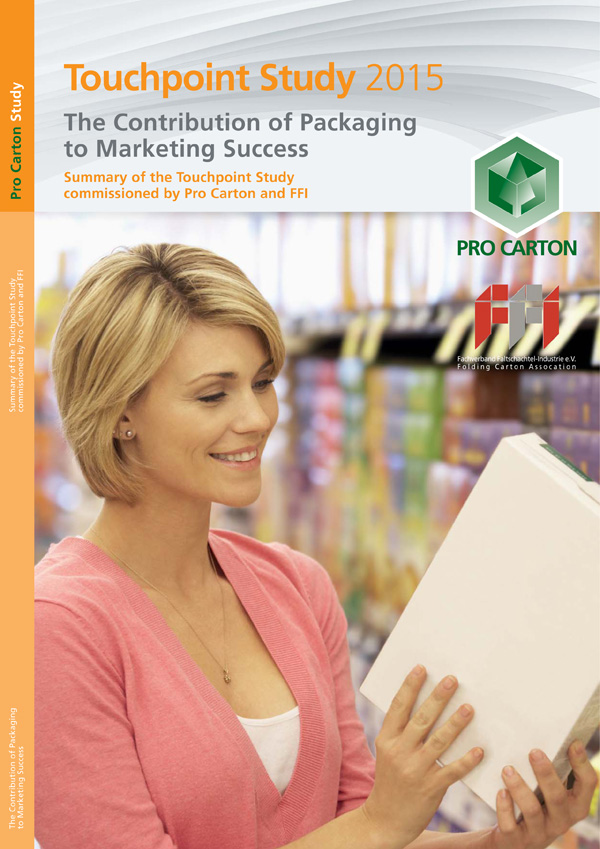 Touchpoint Study
The Touchpoint Study 2015, the first of its kind worldwide, shows the number of gross contacts achieved by cartons with consumers as well as the value of its contribution to marketing and advertising. It provides a realistic calculation base for comparing the performance of cartons as a communication channel. This brochure offers valuable insights on the use of packaging, giving an impression of the billions of touchpoints available.
---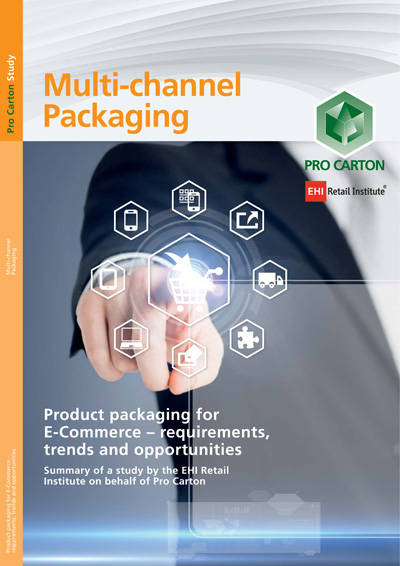 Multichannel Packaging
Multi-channel is changing retail structures – and this also affects packaging. As a consequence, Pro Carton commissioned the EHI Retail Institute to conduct the following study: "Multi-channel: requirements, trends and potentials for product packaging in E-Commerce". 80 per cent of the retail trade regard cartons as the packaging of choice.
---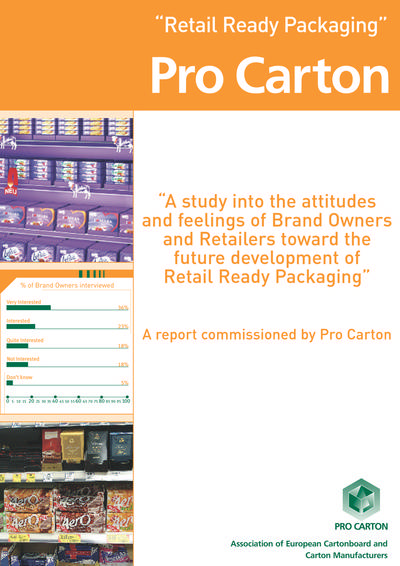 The Retail Ready Packaging report
This report summarises a study into the attitudes and feelings of both retailers and brand owners toward the future development of RRP. It looks at the satisfaction with current RRP and also at the views on what improvements are required. Printed copies are available from your local Pro Carton office or you can download a copy.
---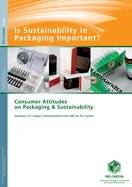 Pro Carton Study: Is Sustainability in Packaging Important?
Consumer Attitudes on Packaging & Sustainability: An new report, commissioned from GfK by Pro Carton, shows unequivocally that Sustainability in packaging is important and consumers are interested in, and concerned about this issue. Over 64% of respondents said that packaging should consist of environmentally friendly materials and over 55% felt that packaging should contain as little plastic as possible.
---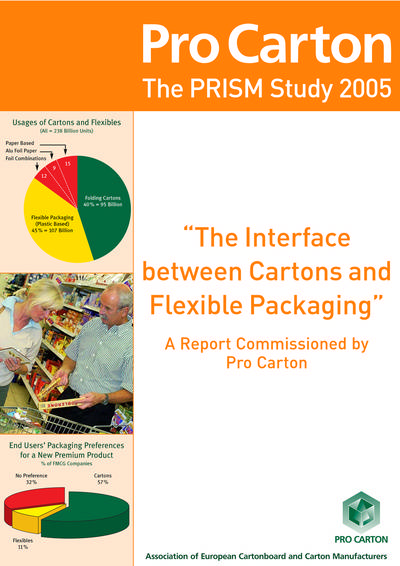 Prism Report
This report commissioned from Prism by Pro Carton looks at the interface between Cartons and flexible packaging. It covers such aspects as the current markets, expectations for the future and the perceptions of both brand owners and retailers regarding these different packaging materials.
---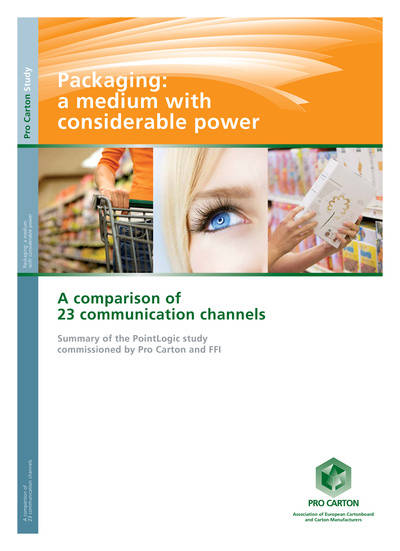 Packaging: a medium with considerable power
A recently completed study "Packaging: a medium with considerable power" compares the efficacy and reach of 23 communication channels. The study was commissioned by Pro Carton and FFI and conducted by Pointlogic International Media Consultants. For the first time there are actual numbers : cartons are not just packaging but a marketing instrument in its own right and an advertising channel same as TV, print or the Internet.
---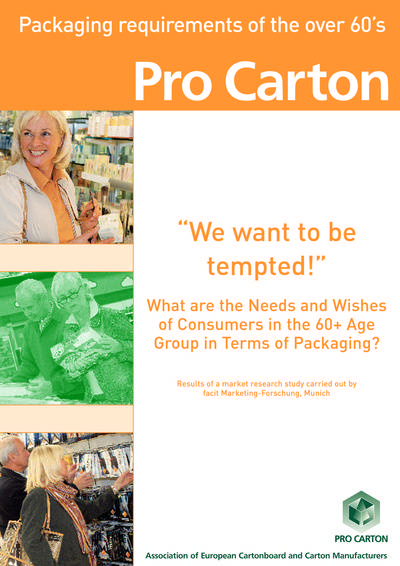 Packaging Requirements of the over 60's
This publication looks in detail at the packaging requirements and needs of the over 60 age group. Detailed market research was undertaken on behalf of Pro Carton to establish the likes and dislikes in terms of packaging of this growing sector of the population.
---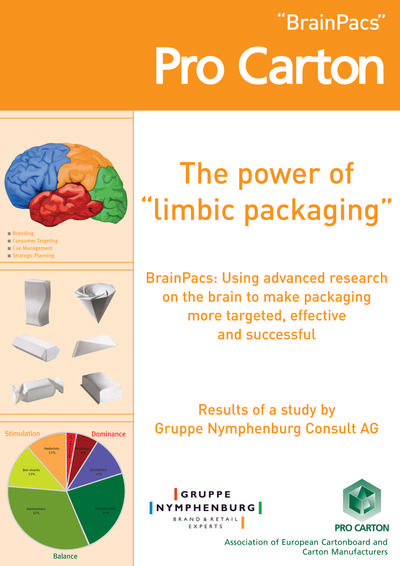 Limbic packaging report
This report, comissioned from Gruppe Nymphenburg in Germany, looks at how the brain reacts to packaging and how different types of packaging design can appeal to different types of people. It looks in depth at how different groups of people react to various shapes and types of packaging and gives an indepth insight into purchasing habits by different types of people.
---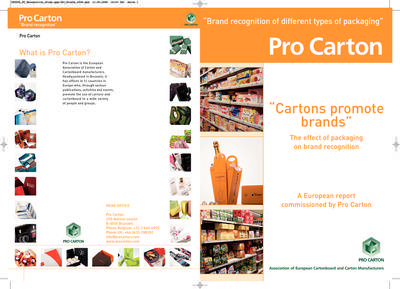 Cartons promote brands
A report on this study was launched in March 2008. It looks at recognition speeds at the point of sale of different types of packaging and the study was conducted in 6 European countries.
---