2014-08-19
Der Pro Carton ECMA Award findet breite Unterstützung: 2014 haben erneut mehr Unternehmen teilgenommen als je zuvor, mit fast 120 war zudem die Anzahl der Einreichungen die zweithöchste aller bisherigen Wettbewerbe. Die Preisverleihung für beide Awards ist diesmal eine Premiere: Die Preisträger werden auf dem ersten gemeinsamen Kongress von ECMA und Pro Carton im feierlichen Rahmen ausgezeichnet – am 18. September bei der Award Gala in Sorrento (Italien).
Grundlage für den Erfolg der Awards ist die professionelle Arbeit der Juroren, die wie immer alle Sichtweisen der Supply Chain einbrachten: Satkar Gidda (Vorsitzender der Jury) sprach für das Design, Stan Akkermans (Mars) und Martin Luh (Nestlé) für die Marken, Marco Atzberger (EHI Retail-Institute) sah die Dinge aus der Perspektive des Handels, und Peter Klein Sprokkelhorst machte wie immer als Berater der Jury auf die technischen Besonderheiten der eingereichten Konzepte aufmerksam. Für den Pro Carton Young Designers Award stieß Geert Verlinden zur Jury, Spezialist für den Bereich Innovation bei einem der führenden europäischen Verpackungsunternehmen – Van Genechten.
Die Jury freute sich über die Dichte hervorragender (und erfolgreicher!) Lösungen. Die Teilnehmer legten wieder großen Wert auf ein stimmiges Gesamtkonzept von Produkt, Verpackung und Marketing. Neue Aspekte fielen besonders im Bereich des Handlings auf: Immer mehr Verpackungen werden im Geschäft befüllt und müssen von der Anlage her dafür vorbereitet sein. Portionierung und Präsentation des Inhalts werden auf die spätere Konsumsituation ("ToGo", Geschenk, Verkostung mit Freunden …) abgestimmt.
PRO CARTON ECMA AWARD
Hier ein Überblick über die Finalisten in acht Hauptkategorien, aus denen die Gewinner der Kategorien sowie der "Carton of the Year" und die Awards "Most Innovative" und "Sustainability" ausgewählt werden. Auf www.procartonecmaaward.com sowie auf www.procartondesignaward.com finden Sie Abbildungen und kurze Informationen zu allen Finalisten:
Beauty & Cosmetics
Duft mit Glamour: Daniela Katzenberger Glitter Cat
Die Natur fühlen: Cosmetic Line Anne Geddes
Dynamik pur: Fernanda Brandao
Raffinierte Eleganz: Pleats Please L'Élixir
Drei fürs Herz: Valentine Giftbox – Nivea Crème, Limited Edition
Beverages
Italienisches Flair: Gondola Shopper
Starkes Finish: Grappa Nonino Monovitigno® I Vigneti
Unschlagbare Harmonie: Jim Beam Honey Promotional Packaging
Luxus mit Stil: Johnnie Walker Gold Label Reserve
Confectionery
Tausendsassa: Multiflex
Jung und unterhaltsam: Arko Treasure Chest
Der Wow-Faktor: Lindt Giant Carrot
Exklusive Vielfalt: The Origin Box
Noblesse oblige: Confiserie Reber Advent Calendar with innovative Carton-Inlay
Pharmaceutical
Raffinierte Konstruktion: Artelac Splash Dispenser (Display)
Premium überzeugt: Mepilex Patch Envelope
Weniger bringt mehr: Sliding tray box
Shelf Ready & Display
Kundenbindung mit Gewinn: Adventskalender Thermometer
Starker Impuls: Peppersmith Clipstrip
Food
Geniale Struktur: Angry Birds Collection
Christmas Special: Display case of La Fageda jams
Perfekte Funktion: eggbox Doppel-4er Alnatura/eggbox Doppel-6er Sylter Freilandeier
Eis mit Charme: Gelato Box
Non-Food
Eyecatcher nach Maß: Geschenkverpackung Heinemann -M-
Höchste Meisterschaft: New packaging for hearing products
Praktisch und präsent: Steinel Cristal Refill Sticks
Optimaler Einsatz: VIVA Bottle-Hänger
Volume Market
Attraktive Erscheinung: After Eight Selection
Praktische Schönheit: Combi Pack Box
Perfekte Funktion: eggbox 10er Hofer Goldland/Freiland
Vorbildlich einfach: Packaging Solution for 15 Fish Fingers
PRO CARTON YOUNG DESIGNERS AWARD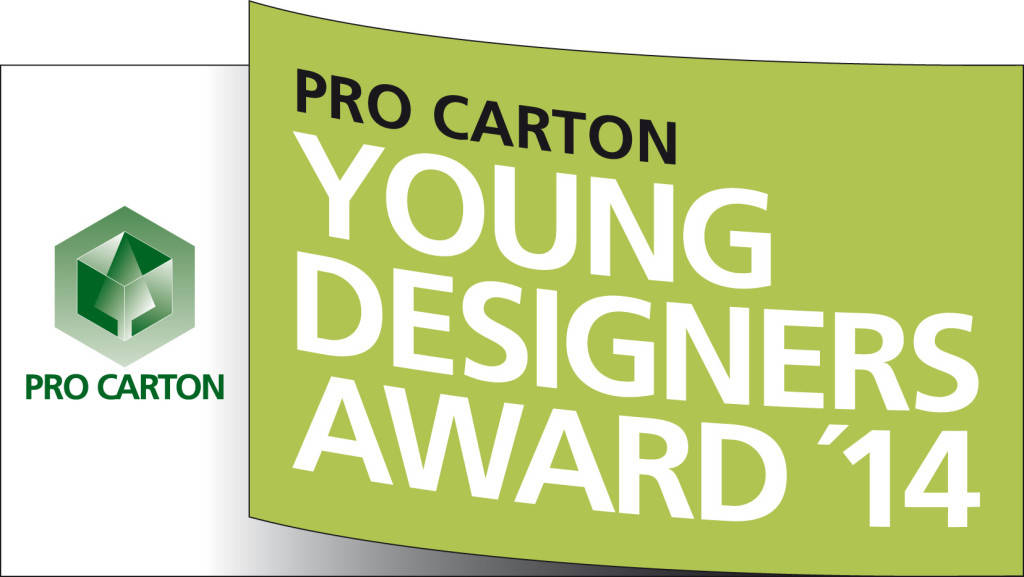 Der International Pro Carton Design Award prämiert neue, noch nicht realisierte Design-Ideen aus ganz Europa im Bereich Kartonanwendungen und wird für StudentInnen ausgeschrieben. Ziel des Wettbewerbs ist es, im gesamten europäischen Raum bisher noch nicht verwirklichte Lösungen und Design-Entwürfe aus dem Kartonanwendungsbereich zu entdecken, der Öffentlichkeit vorzustellen.
Apple & Juice: Alisa Feldhofer
"Mime": Kalina Hristova, Simon Kallus, Roman Plaßmann, Simon Zimpfer
Save a bug: Marie-Sophie Fischer
The Penguin: Magdalena Witkowicz
The Scroll: Miriam Derler
Winebadge: Reinhart Glöckl
Nennen Sie uns Ihren persönlichen Favoriten des Pro Carton ECMA Award: Eine E-Mail an mcewen@procarton.com genügt. Unter allen, die einen Gewinner tippen, verlosen wir drei Preisträger-Faltschachteln mit Inhalt!
Auf der Website des Pro Carton/ECMA Awards (www.procartonecmaaward.com) werden Finalisten und Preisträger nach dem 18. September dokumentiert: mit kurzen Videos von den Diskussionen der Jury zu den einzelnen Kategorien, mit druckreifen Fotos und Kommentaren der Jury sowie mit den Erfolgsstorys.
---
Pro Carton members, patrons, partners