2014-09-05
The Pro Carton ECMA Award is widely supported: in 2014, more companies participated than ever before, and at 120 entries, this is the second highest number of entries in the history of the competition. The award ceremony for both Awards is a premiere this year: the winners will receive their awards at the first joint congress of ECMA and Pro Carton in festive surroundings – on 18th September at the Award Gala in Sorrento (Italy).
The professional work of the judges, covering all aspects of the supply chain, remains a solid foundation of the Awards: Satkar Gidda (chairman of the jury) on behalf of design, Stan Akkermans (Mars) and Martin Luh (Nestlé) for the brands, Marco Atzberger (EHI Retail Institute) from the perspective of the retail trade, and our special advisor of the jury Peter Klein Sprokkelhorst, as always, focused on the technical intricacies of the entered concepts. Geert Verlinden, a specialist in the field of innovation at one of Europe's leading packaging converters, Van Genechten – joined the jury for the Pro Carton Young Designers Award.
The jury was delighted by the high number of excellent (and successful!) solutions. The participants had placed great value on providing coherent overall concepts for products, packaging and marketing. New approaches were apparent in terms of handling: more and more packaging is being filled in-store and this needs to be addressed. Portioning and presentation of the contents are adapted to the consumer situation ("ToGo", gift, tasting with friends …).
PRO CARTON ECMA AWARD
Here is an overview of the finalists in the eight main categories from which the category winners as well as the "Carton of the Year" and the "Most Innovative" and "Sustainability" awards will be selected. You can find images and brief information on all finalists at www.procartonecmaaward.com as well as www.procartondesignaward.com:
Beauty & Cosmetics
Fragrance with glamour: Daniela Katzenberger Glitter Cat
In touch with nature: Cosmetic Line Anne Geddes
Pure dynamics: Fernanda Brandao
Refined elegance: Pleats Please L'Élixir
Three for the heart: Valentine Giftbox – Nivea Crème, Limited Edition
Beverages
Italian flair: Gondola Shopper
Strong finish: Grappa Nonino Monovitigno® I Vigneti
Unbeatable harmony: Jim Beam Honey Promotional Packaging
Luxury with style: Johnnie Walker Gold Label Reserve
Confectionery
Jack of all trades: Multiflex
Young and entertaining: Arko Treasure Chest
The "wow" factor: Lindt Giant Carrot
Exclusive variety: The Origin Box
Noblesse oblige: Confiserie Reber Advent Calendar with innovative Carton-Inlay
Pharmaceutical
Smart design: Artelac Splash Dispenser (Display)
Premium says it all: Mepilex Patch Envelope
Where less is more: Sliding tray box
Shelf Ready & Display
Profitable customer loyalty: Adventskalender Thermometer
Strong impulse: Peppersmith Clipstrip
Food
Ingenious structure: Angry Birds Collection
Christmas special: Display case of La Fageda jams
Perfect function: eggbox Doppel-4er Alnatura/eggbox Doppel-6er Sylter Freilandeier
Ice cream with charm: Gelato Box
Non-Food
Bespoke eyecatcher: Gift box Heinemann -M-
Perfect craftsmanship: New packaging for hearing products
Practical presentation: Steinel Cristal Refill Sticks
Optimal use: VIVA Bottle-Hänger
Volume Market
Attractive appearance: After Eight Selection
Convenient beauty: Combi Pack Box
Perfect function: eggbox 10's Hofer Goldland/ Freiland
Exemplary simplicity: Packaging solution for 15 fish fingers
PRO CARTON YOUNG DESIGNERS AWARD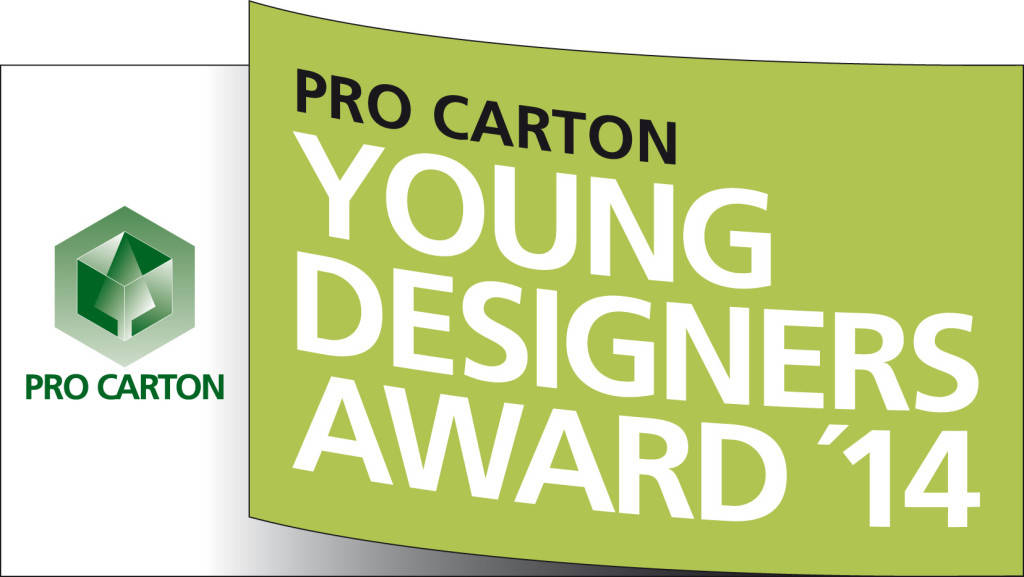 The International Pro Carton Design Award honours new, as yet not realised ideas in cartonboard applications from across Europe and the competition is open to students. The objective of the competition is to discover as yet unrealised cartonboard solutions and design ideas and to present these to the public.
Apple & Juice: Alisa Feldhofer
"Mime": Kalina Hristova, Simon Kallus, Roman Plaßmann, Simon Zimpfer
Save a bug: Marie-Sophie Fischer
The Penguin: Magdalena Witkowicz
The Scroll: Miriam Derler
Winebadge: Reinhart Glöckl
Tell us your personal favourites of the Pro Carton ECMA Award: an E-mail to mcewen@procarton.com is all that is required. Three winner cartons with contents will be drawn among all those who tipped a winner!
After 18. September the finalists and award winners will be documented on the website of the Pro Carton/ECMA Awards (www.procartonecmaaward.com): with short videos of the jury's deliberations for each category and with print-ready images and the judges' comments and the success stories.
---
Pro Carton members, patrons, partners