2014-09-09
Los premios Pro Carton ECMA cuentan con una gran acogida: en 2014, han participado más empresas que nunca, y con 120 inscripciones, se ha alcanzado la cifra más alta de participación en la historia del certamen. Este año la ceremonia de entrega de ambos premios será una première: los ganadores recibirán los premios en el primer congreso conjunto de ECMA y Pro Carton en un ambiente festivo, en la Gala de Premios que se celebrará el 18 de septiembre en Sorrento (Italia).
El trabajo profesional de los jueces, que cubre todos los aspectos de la cadena de suministro, continúa siendo uno de los pilares más sólidos de los premios: Satkar Gidda (presidente del jurado) para el diseño, Stan Akkermans (Mars) y Martin Luh (Nestlé) para las marcas, Marco Atzberger (EHI Retail Institute) desde la perspectiva del comercio al por menor y nuestro asesor especial del jurado, Peter Klein Sprokkelhorst, como siempre, centrado en las complejidades técnicas de los conceptos presentados. Geert Verlinden, especialista en el campo de la innovación en una de las empresas de transformación de envases más importantes de Europa, Van Genechten, se unió al jurado para los premios Pro Carton Young Designers.
El jurado estuvo encantado con la gran cantidad de excelentes (¡y exitosas!) propuestas. Los participantes aportaron un gran valor en la prestación de conceptos globales coherentes para productos, envasado y comercialización. Se pusieron de manifiesto nuevos enfoques en términos de manipulación: cada vez se rellenan más envases en las tiendas y esta situación debe abordarse. La división y la presentación de los contenidos se adaptan a la situación de los consumidores («para llevar», para regalar, para degustar con los amigos, etc.).
PREMIOS PRO CARTON ECMA
A continuación, encontrará un resumen de los finalistas de las ocho categorías principales, entre los cuales se seleccionará a los ganadores de cada categoría, así como a los ganadores de los premios al mejor envase de cartón del año (Carton of the Year), el diseño más innovador (Most Innovative) y el premio a la sostenibilidad (Sustainability). Puede consultar imágenes y una breve información sobre todos los finalistas en www.procartonecmaaward.com y en www.procartondesignaward.com:
Beauty & Cosmetics
Fragancia con glamour: Daniela Katzenberger Glitter Cat
En contacto con la naturaleza: Cosmetic Line Anne Geddes
Pura dinámica: Fernanda Brandao
Elegancia refinada: Pleats Please L'Élixir
Tres para el corazón: Valentine Giftbox – Nivea Crème, Limited Edition
Beverages
Estilo italiano: Gondola Shopper
Acabado fuerte: Grappa Nonino Monovitigno® I Vigneti
Armonía inmejorable: Jim Beam Honey Promotional Packaging
Lujo con estilo: Johnnie Walker Gold Label Reserve
Confectionery
Jack de todos los mercados: Multiflex
Joven y entretenido: Arko Treasure Chest
El factor «wow»: : Lindt Giant Carrot
Variedad exclusiva: The Origin Box
Noblesse oblige: Confiserie Reber Advent Calendar with innovative Carton-Inlay
Pharmaceutical
Diseño inteligente: Artelac Splash Dispenser (Display)
El premio lo dice todo: Mepilex Patch Envelope
Donde menos es más: Sliding tray box
Shelf Ready & Display
Lealtad rentable del cliente: Advent calendar Thermometer
Fuerte impulso: Peppersmith Clipstrip
Food
Estructura ingeniosa: Angry Birds Collection
Especial de Navidad: Display case of La Fageda jams
Función perfecta: eggbox Doppel-4er Alnatura/eggbox Doppel-6er Sylter Freilandeier
Helado con encanto: Gelato Box
Non-Food
Vista a medida: Gift box Heinemann -M-
Artesanía perfecta: New packaging for hearing aid kits
Presentación práctica: Steinel Cristal Refill Sticks
El uso óptimo: VIVA Bottle-Hänger
Volume Market
Aspecto atractivo: After Eight Selection
Belleza cómoda: Combi Pack Box
Función perfecta: eggbox 10's Hofer Goldland / Freiland
Simplicidad ejemplar: Packaging solution for 15 fish fingers
PREMIO PRO CARTON YOUNG DESIGNERS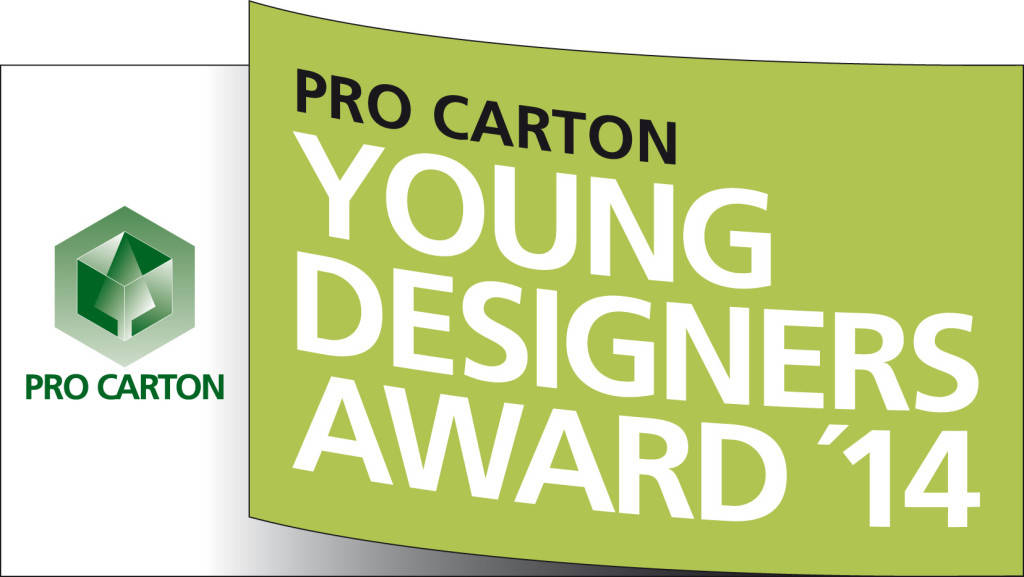 El premio internacional Pro Carton Design se otorga en reconocimiento de nuevas ideas que todavía no se han puesto en práctica para aplicaciones del cartón en toda Europa. El concurso está abierto a estudiantes y el objetivo es descubrir soluciones e ideas de diseño con cartón que aún no se han implementado y presentarlas al público.
Apple & Juice: Alisa Feldhofer
"Mime": Kalina Hristova, Simon Kallus, Roman Plaßmann, Simon Zimpfer
Save a bug: Marie-Sophie Fischer
The Penguin: Magdalena Witkowicz
The Scroll: Miriam Derler
Winebadge: Reinhart Glöckl
Díganos cuáles son sus candidatos favoritos para los premios Pro Carton ECMA, para ello solo tiene que enviarnos un correo electrónico a mcewen@procarton.com. Sortearemos tres envases ganadores con su contenido entre todos los que hayan propuesto un ganador.
Después del 18 de septiembre, se publicarán los datos de los finalistas y los ganadores de los premios en el sitio web de los premios Pro Carton/ECMA (www.procartonecmaaward.com), donde se incluirán breves vídeos de las deliberaciones del jurado para cada categoría, además de imágenes listas para imprimir junto con los comentarios de los jueces y las historias de éxito.
---
Pro Carton members, patrons, partners