2014-09-09
Grande seguito per il premio Pro Carton ECMA nel 2014, con sempre più aziende come partecipanti e ben 120 oggetti presentati: il secondo numero più alto di candidature nella storia di questo concorso. La cerimonia di premiazione quest'anno sarà una première: i vincitori riceveranno i premi nella festosa occasione della cena di gala del primo congresso congiunto ECMA/Pro Carton, che si terrà il prossimo 18 settembre a Sorrento.
La professionalità dei giudici, che rappresentano tutti i comparti della filiera, resta il pilastro fondamentale dei premi: Satkar Gidda (presidente della giuria) per il design, Stan Akkermans (Mars) e Martin Luh (Nestlé) per i brand, Marco Atzberger (EHI Retail Institute) per il punto di vista del retail, e il nostro consulente speciale Peter Klein Sprokkelhorst, come sempre, per i complessi aspetti tecnici degli oggetti da valutare. E per il premio per i giovani progettisti, il "Pro Carton Young Designers Award", alla giuria si è aggiunto Geert Verlinden, specialista nel campo dell'innovazione presso uno dei maggiori convertitori di packaging europei, Van Genechten.
La giuria è stata colpita molto positivamente dall'alto numero di soluzioni eccellenti (ed efficaci) presentate. I partecipanti hanno dimostrato grande impegno nell'elaborare concetti complessivamente coerenti per prodotti, confezioni e marketing. Si sono visti anche nuovi approcci al confezionamento: sempre più spesso, infatti, la confezione si prepara in negozio, e questa è una realtà che va affrontata. Il confezionamento in porzioni e la presentazione dei contenuti vengono adattati alle abitudini di consumo (da asporto, da regalo, da gustare con gli amici…).
IL PREMIO PRO CARTON ECMA
Ecco una panoramica dei finalisti delle otto categorie principali, tra i quali saranno scelti i vincitori dei premi "Cartono f the Year" (Confezione in cartone dell'anno), "Most Innovative" (Il più innovativo) e "Sustainability" (Sostenibilità). Potete trovare le immagini delle confezioni premiate e le informazioni su tutti i finalisti nei siti www.procartonecmaaward.com e www.procartondesignaward.com.
Beauty & Cosmetics
Fragranza con glamour: Daniela Katzenberger Glitter Cat
A contatto con la Natura: Cosmetic Line Anne Geddes
Pura dinamica: Fernanda Brandao
Raffinata eleganza: Pleats Please L'Élixir
Tre per un cuore: Valentine Giftbox – Nivea Crème, Limited Edition
Beverages
Al sapore d'Italia: Gondola Shopper
Una forte finitura: Grappa Nonino Monovitigno® I Vigneti
Imbattibile armonia: Jim Beam Honey Promotional Packaging
Lusso con stile: Johnnie Walker Gold Label Reserve
Confectionery
Esperto in tutto: Multiflex
Giovane e divertente: Arko Treasure Chest
Il fattore sorpresa: Lindt Giant Carrot
Gamma esclusiva: The Origin Box
Noblesse oblige: Confiserie Reber Advent Calendar with innovative Carton-Inlay
Pharmaceutical
Design intelligente: Artelac Splash Dispenser (Display)
Quando la qualità è tutto: Mepilex Patch Envelope
Quando il meno dà di più: Sliding tray box
Shelf Ready & Display
Fedeltà redditizia del cliente: Adventskalendar Thermometer
Forte impulso: Peppersmith Clipstrip
Food
Struttura geniale: Angry Birds Collection
Confezione speciale per Natale: Display case of La Fageda jams
Funzionalità perfetta: eggbox double-4 Alnatura/eggbox double-6 Sylter free range eggs
Gelato con fascino: Gelato Box
Non-Food
Fatto per attirare l'attenzione: Gift box Heinemann -M-
Perfetto artigianato: New packaging for hearing aid kits
Presentazione pratica: Steinel Cristal Refill Sticks
Utilizzo ottimale: VIVA Bottle-Hänger
Volume Market
Aspetto attraente: After Eight Selection
Bellezza e comodità: Combi Pack Box
Funzionalità perfetta: eggbox 10's Hofer Goldland / Freiland
Semplicità esemplare: Packaging solution for 15 fish fingers
PREMIO PRO CARTON PER GIOVANI DESIGNER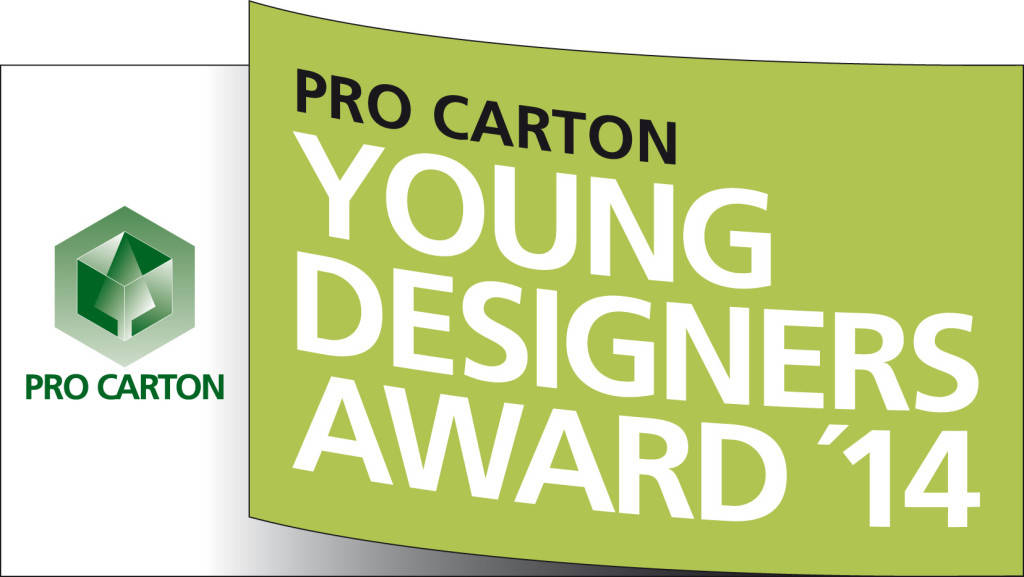 Il premio internazionale Pro Carton Design viene conferito alle idee di design nuove e non ancora realizzate provenienti da tutta Europa ed è aperto agli studenti. L'obiettivo del concorso è scoprire soluzioni e idee di design non ancora realizzate e presentarle al pubblico in questa occasione.
Apple & Juice: Alisa Feldhofer
"Mime": Kalina Hristova, Simon Kallus, Roman Plaßmann, Simon Zimpfer
Save a bug: Marie-Sophie Fischer
The Penguin: Magdalena Witkowicz
The Scroll: Miriam Derler
Winebadge: Reinhart Glöckl
Diteci quali sono i vostri preferiti del premio Pro Carton/ECMA: inviate un'e-mail a mcewen@procarton.com – non c'è altro da fare! Tra tutti coloro che ci avranno scritto ed avranno indicato un vincitore saranno sorteggiate tre delle confezioni vincitrici, complete del contenuto!
Dopo il 18 settembre i finalisti e i vincitori di tutti i premi saranno documentati sul sito dei premi Pro Carton/ECMA (www.procartonecmaaward.com): con brevi video delle decisioni della Giuria per ogni categoria e con immagini pronte da stampare, commenti e storie di successo raccontate dai membri della Giuria.
---
Pro Carton members, patrons, partners