2014-09-05
Le Prix Pro Carton ECMA est toujours aussi populaire. L'édition 2014 compte à nouveau un nombre record de sociétés participantes et les 120 candidatures constituent le deuxième plus grand nombre d'entrées de toute l'histoire du concours. Cette année, la cérémonie de remise des prix sera une première : les lauréats recevront leur prix dans le cadre festif de la soirée de gala du premier congrès conjoint ECMA/Pro Carton, le 18 septembre à Sorrento (Italie).
Le travail professionnel des juges, lesquels couvrent tous les aspects de la filière, constitue un des piliers du concours : Satkar Gidda (Président du jury) représentant la conception, Stan Akkermans (Mars) et Martin Luh (Nestlé) pour les marques, Marco Atzberger (EHI Retail Institute) représentant le point de vue de la grande distribution et Peter Klein Sprokkelhorst, comme toujours, focalisé sur les complexités techniques des candidatures. Geert Verlinden, spécialiste en matière d'innovation qui travaille pour l'une des plus grandes entreprises de transformation des emballages, Van Genechten, a rejoint le jury du Prix Pro Carton Jeunes créateurs.
Le jury s'est montré enchanté du grand nombre de solutions remarquables (et performantes). Les candidats avaient accordé beaucoup d'importance au fait de proposer des concepts globaux cohérents pour les produits, l'emballage et le marketing. De nouvelles approches ont fait leur apparition en termes de manipulation : de plus en plus d'emballages sont mis en rayons et cela doit être pris en compte. La division en portions et la présentation des contenus s'adaptent à la situation du consommateur (« Prêt-à-vendre », cadeau, dégustation entre amis…).
PRIX PRO CARTON ECMA
Voici une vue d'ensemble des finalistes dans les huit principales catégories parmi lesquels les lauréats seront sélectionnés, dont on peut citer les suivantes : la catégorie Carton de l'année (Carton of the Year), la catégorie Meilleure innovation (Most Innovative) et la catégorie Durabilité (Sustainability). Vous pouvez trouver des images et de brèves informations sur tous les finalistes sur le site : www.procartonecmaaward.com ainsi que sur le site : www.procartondesignaward.com.
Beauty & Cosmetics
Fragrance et glamour : Daniela Katzenberger Glitter Cat
En contact avec la nature : Cosmetic Line Anne Geddes
Dynamique pure : Fernanda Brandao
Élégance raffinée : Pleats Please L'Élixir
Un cœur pour trois ! : Valentine Giftbox – Nivea Crème, Limited Edition
Beverages
Élégance italienne : Gondola Shopper
Forte teneur en bouche : Grappa Nonino Monovitigno® I Vigneti
Harmonie imbattable : Jim Beam Honey Promotional Packaging
Luxe et style : Johnnie Walker Gold Label Reserve
Confectionery
Multi-usages : Multiflex
Jeune et amusant : Arko Treasure Chest
L'effet de surprise : Lindt Giant Carrot
Variété exclusive : The Origin Box
Noblesse oblige: Confiserie Reber Advent Calendar with innovative Carton-Inlay
Pharmaceutical
Conception intelligente : Artelac Splash Dispenser (Display)
La qualité parle d'elle-même : Mepilex Patch Envelope
Plus avec moins : Sliding tray box
Shelf Ready & Display
Fidélité client rentable : Adventskalender Thermometer
Forte impulsion : Peppersmith Clipstrip
Food
Structure ingénieuse : Angry Birds Collection
Spécial Noël : Display case of La Fageda jams
Parfaite fonction : eggbox double-4 Alnatura/eggbox double-6 Sylter free range eggs
Crème glacée de charme : Gelato Box
Non-Food
Séduction sur mesure : Gift box Heinemann -M-
Maîtrise parfaite : New packaging for hearing aid kits
Présentation pratique : Steinel Cristal Refill Sticks
Utilisation optimale : VIVA Bottle-Hänger
Volume Market
Séduisante apparence : After Eight Selection
Beau et pratique : Combi Pack Box
Fonctionnalité parfaite : eggbox 10's Hofer Goldland / Freiland
Simplicité exemplaire : Packaging solution for 15 fish fingers
PRIX PRO CARTON JEUNES CRÉATEURS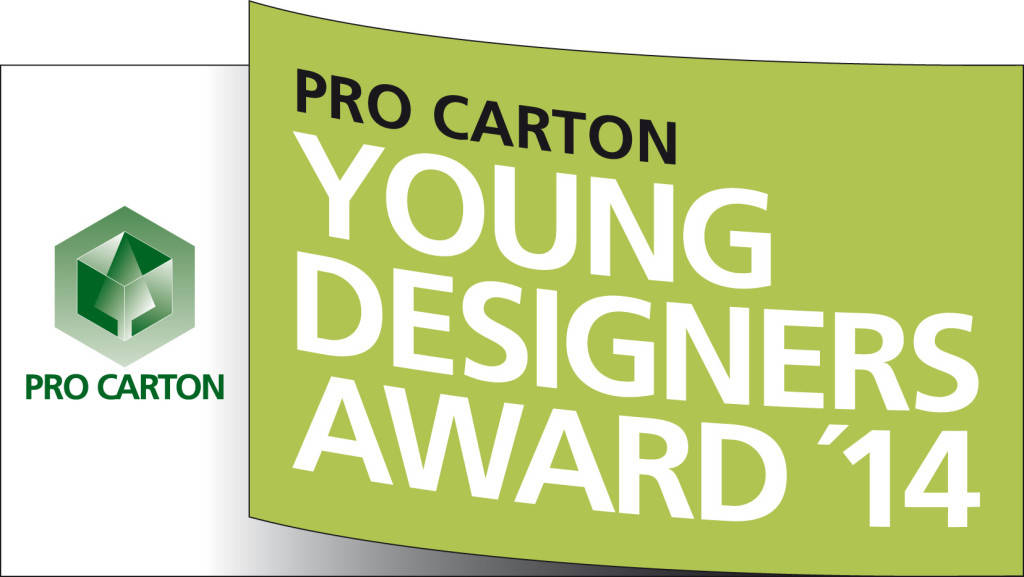 Le Prix international Pro Carton Design fait honneur aux nouvelles idées restant à mettre en œuvre en matière d'applications carton de part et d'autre de l'Europe et le concours est ouvert aux étudiants. L'objectif du concours est de découvrir les solutions en carton restant à mettre en œuvre et les idées en matière de conception et de présenter ces premières et ces dernières au public.
Apple & Juice : Alisa Feldhofer
"Mime" : Kalina Hristova, Simon Kallus, Roman Plaßmann, Simon Zimpfer
Save a bug : Marie-Sophie Fischer
The Penguin : Magdalena Witkowicz
The Scroll : Miriam Derler
Winebadge : Reinhart Glöckl
Votez pour vos candidats préférés dans le cadre du concours pour le Prix Pro Carton ECMA : pour ce faire il vous suffit de nous envoyer un e-mail à l'adresse suivante : mcewen@procarton.com . Les trois cartons gagnants ainsi que leurs contenus seront offerts aux personnes ayant voté par e-mail qui auront été tirées au sort !
Après le 18 septembre les finalistes et les lauréats verront leurs noms publiés sur le site web des Prix Pro Carton/ECMA (www.procartonecmaaward.com), avec de courtes vidéos montrant les délibérations du jury pour chaque catégorie, avec des images prêtes-à-imprimer, les commentaires des juges et le parcours des lauréats.
---
Pro Carton members, patrons, partners