Young Designers Award
Winner
Apple & Juice
Name of Entry:
Apple & Juice
Designer:
Alisa Feldhofer
Attrazione
L'idea era cercare un tipo di confezione che avesse qualcosa di diverso dalle solite scatole che si trovano sul mercato, qualcosa che attirasse l'attenzione, in generale; qualcosa che facesse venire al consumatore la voglia di comprarla solo per il suo aspetto. La cosa più difficile da fare è stata la fustella. Ci è voluto molto tempo per provare i diversi campioni da cui svilupparla e anche costruire il dummy si è rivelato un compito non facile.
"Oggigiorno ci sono tanti progettisti grafici capaci di creare dei bei design, quindi è bello vedere che anch'io posso disegnare qualcosa di speciale che la gente vorrebbe comprare. Inoltre, è utile per la mia carriera riuscire a presentare qualcosa che sia sofisticato, ma che al tempo stesso possa essere usato come prodotto e venduto sul mercato. Spero che il successo al Premio Pro Carton per Giovani Designer mi aiuti a trovare un lavoro interessante. Certamente mi incoraggia a lavorare su idee che non siano banali, idee diverse anche se difficili da realizzare".
Winner
Save a Bug
Designer:
Marie-Sophie Fischer
Salvare la natura
L'idea era salvare gli insetti trasportandoli da dentro casa all'esterno. Spesso la gente non vuole toccare gli insetti e il uccide colpendoli con un giornale arrotolato o con una paletta. Per questo è stato sviluppato "Save a bug" (salva un insetto), una trappola per insetti che non li uccide, fatta completamente di cartone riciclabile al 100% e facile da usare. Trovare un modo semplice per catturare gli insetti senza far loro del male non era facile. La soluzione è rappresentata da due linguette che possono essere premute verso l'interno, senza che ci sia alcuna forza che schiaccia l'insetto. Le proprietà del cartone erano perfette per questo scopo.
"Aiutare l'ambiente e la natura è sempre stato molto importante per me. Spero che la mia idea possa portare qualcosa di buono al mondo. Con la sua semplicità sia di produzione che d'uso, "Salva un insetto" potrebbe essere utile a molte persone e salvare molti insetti. Spero che questo premio dia una spinta alla mia carriera nel mondo del design, anche a livello internazionale. Sono fiero e felice che il mio progetto sia stato apprezzato da una giuria così importante! Con l'aiuto di Pro Carton potrei davvero realizzare i miei obiettivi e fare di "Save a bug" un progetto e un prodotto vero. Voglio facilitare la vita alle persone e, al tempo stesso, salvare gli insetti e aiutare la natura e l'ambiente".
Finalists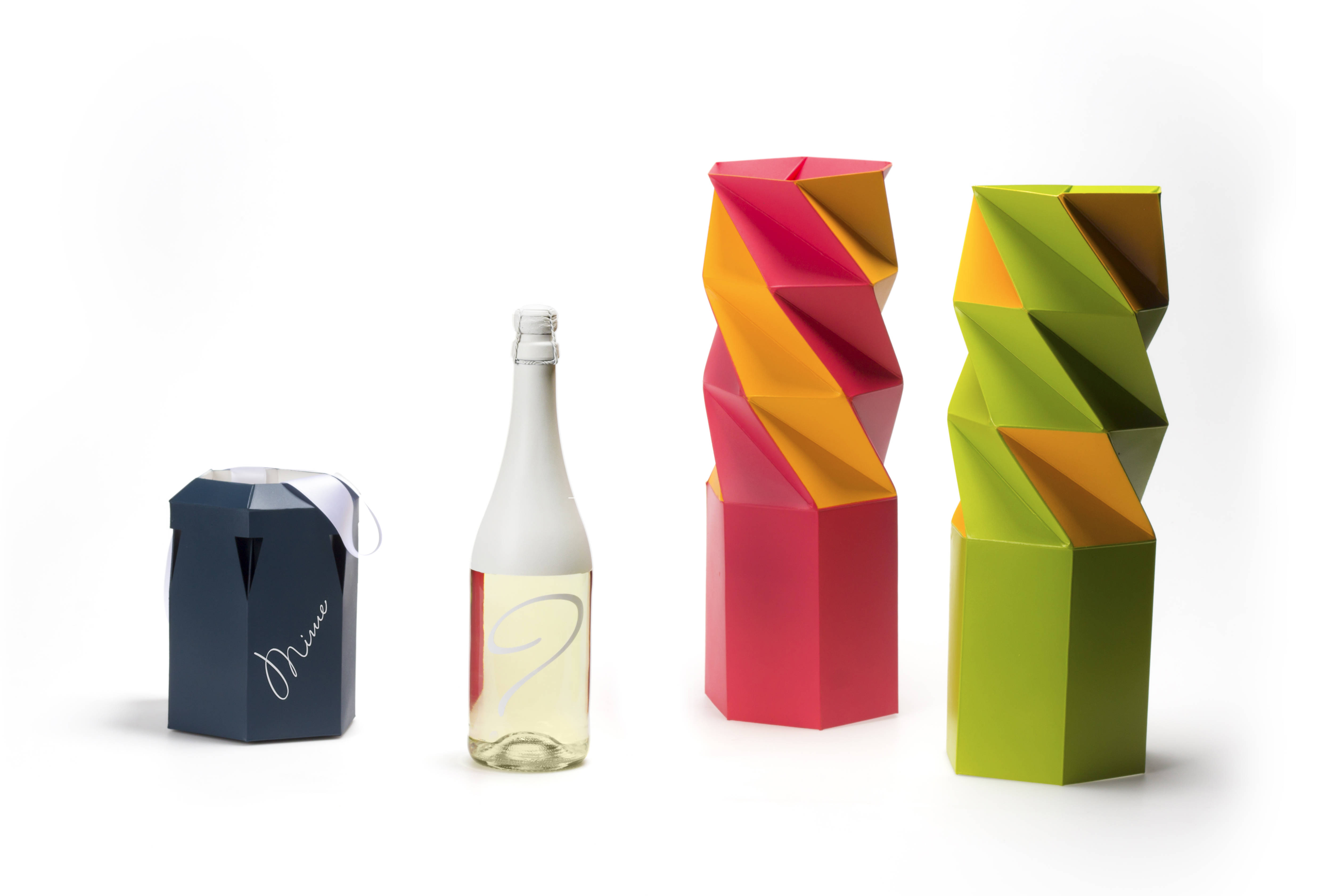 Name of Entry: Mime
Designers: Kalina Hristova, Simon Kallus, Roman Plaßmann, Simon Zimpfer
Champagne fresco
Molti drink possono già essere acquistati nei negozi e consumati subito. Ma questo vale anche per lo champagne? La risposta è "Mime": una confezione per champagne che viene venduta separatamente prelevandola dal freezer e porta il drink dalla temperatura ambiente a quella di degustazione in mezz'ora.

"A scuola abbiamo acquisito molte conoscenze sulle fibre per i materiali da imballo e confezionamento e abbiamo imparato ad apprezzarne la diversità. Per noi il congresso è un'opportunità unica per apprendere le mille sfaccettature del packaging in cartone e farci conoscere direttamente da aziende importanti".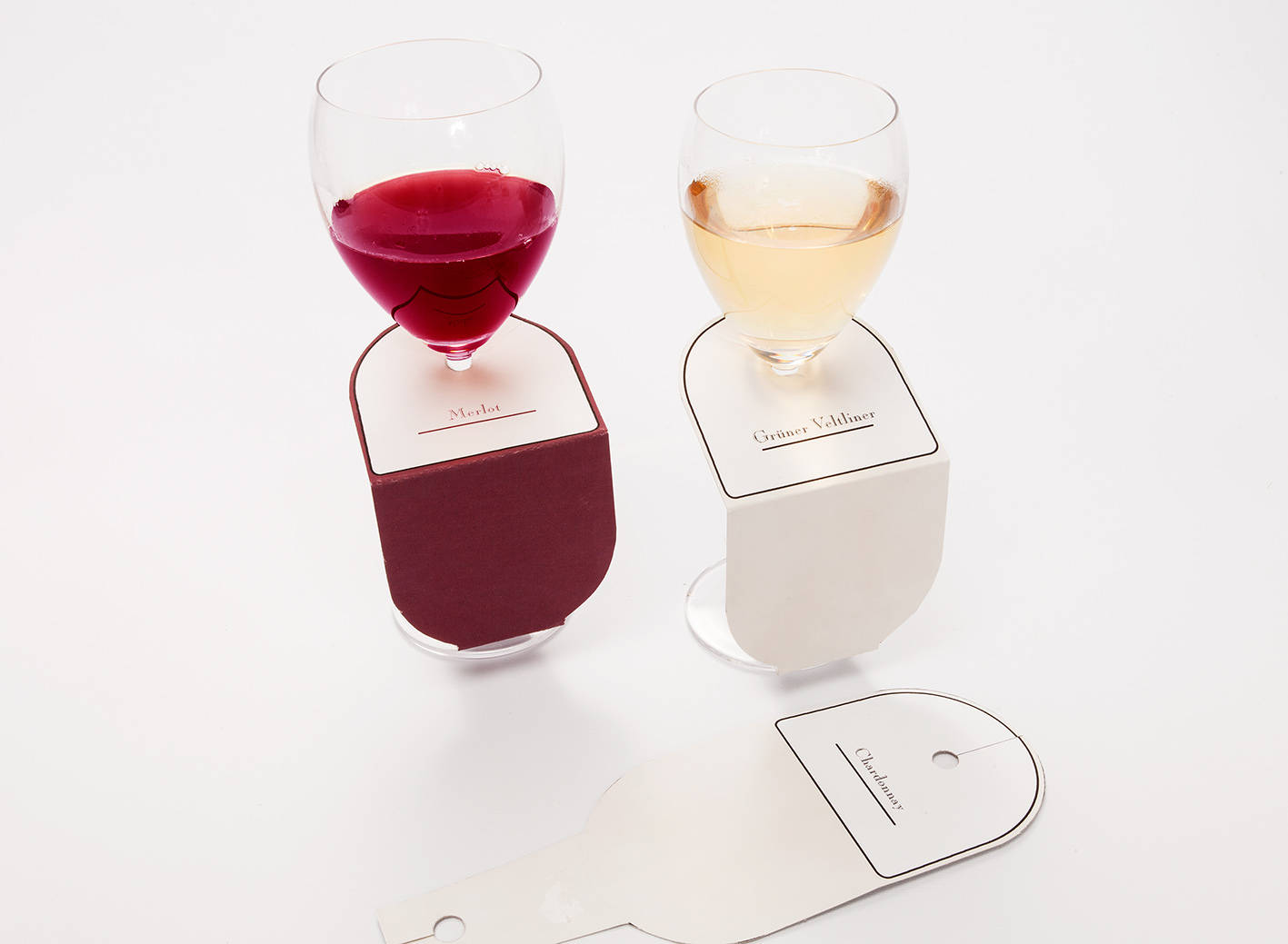 Name of Entry: Winebadge
Designer: Reinhart Glöckl
Vino secco
L'idea per il Winebadge è arrivata mentre mi stavo gustando una bottiglia di vino rosso con alcuni amici. Non c'erano sottobicchieri per evitare macchie sul tavolo e così mi è venuto in mente di mettere un "bavaglino" direttamente sul bicchiere. Dopo qualche prototipo è stato aggiunto anche lo spazio pubblicitario per il vinaio. La difficoltà era equilibrare forma e robustezza del cartoncino per armonizzare l'etichetta con il bicchiere del vino.

"Il Premio Pro Carton per giovani designer è un'esperienza emozionante: vincere il premio sarebbe un riconoscimento alla mia creatività ed una buona referenza per la mia futura carriera."
Name of Entry: The Penguin
Designer: Magdalena Witkowicz
Vitamine
L'idea di base era insegnare ai bambini a prendere le vitamine senza timori, anzi divertendosi. E così è venuta fuori spontaneamente l'idea del pinguino. La prima difficoltà è stata creare la sagoma di un pinguino con la carta senza usare la colla. Sembrava quasi impossibile costruire una scatola che assomigliasse ad un pinguino, con un'aria simpatica, divertente e, al tempo stesso, funzionale. Le altre due sfide: creare un meccanismo per l'erogazione della giusta dose e trovare un modo idoneo per richiudere la confezione.

"Vorrei lavorare con le confezioni e la carta in futuro, ma so che ho bisogno di fare ancora tanta esperienza. Mi piacerebbe vedere come funzionano la progettazione e la produzione, non solo in Polonia ma a livello internazionale. Il Premio Pro Carton per giovani designer è anche un'ottima chance per mettermi a confronto con gli studenti di altri paesi: questo può aiutarmi molto nella carriera. Voglio ringraziare la mia insegnante Agnieszka Andruszkiewicz per avermi infuso il coraggio di sviluppare il progetto".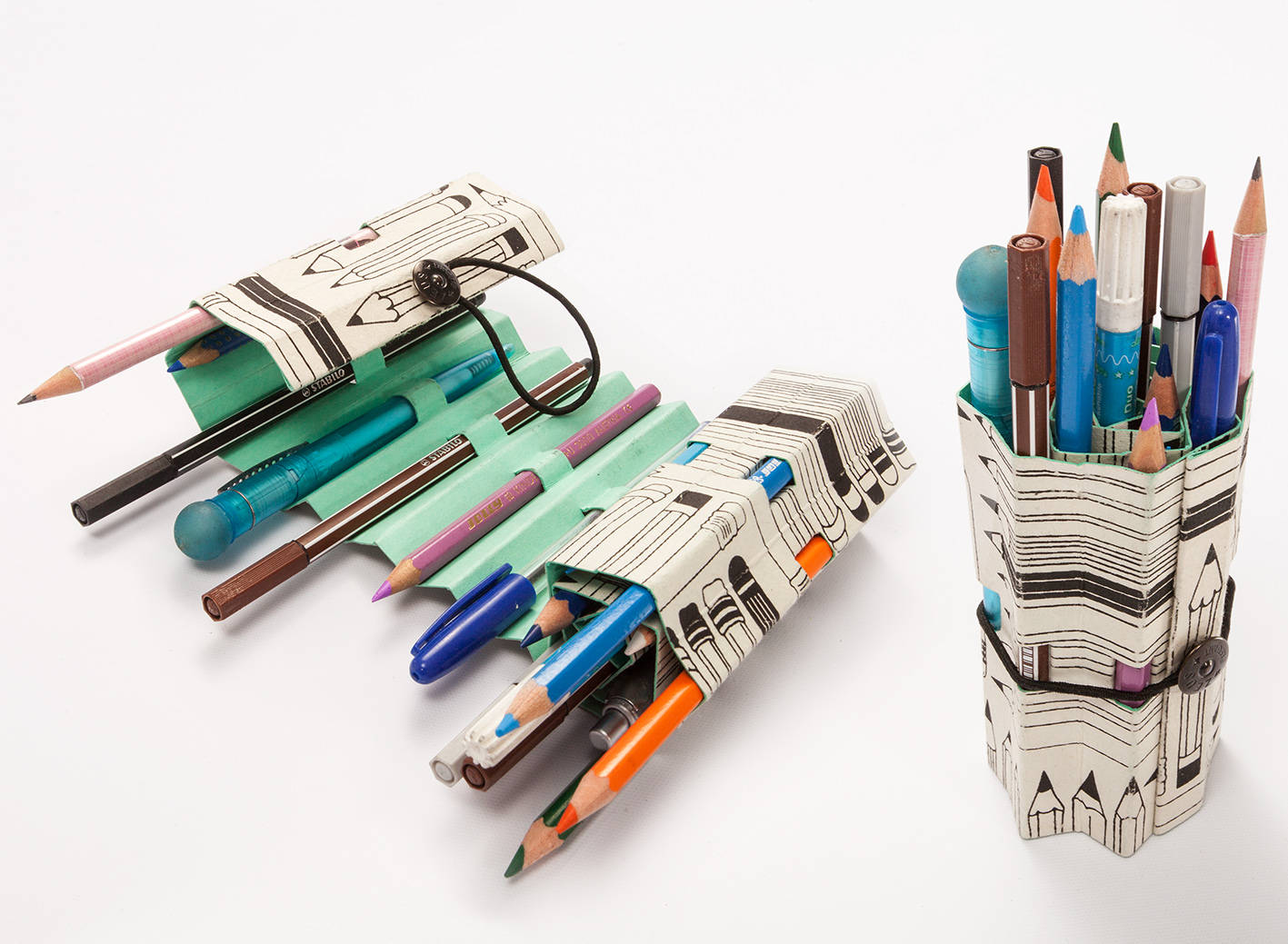 Name of Entry: The Scroll
Designer: Miriam Derler
Tidy Pencils
The idea was to create a new pencil case. The key challenge was to get the cartonboard to be flexible, as it had to be formed into a role. The concept of a concertina solved the problem.

"This competition is really fun and exciting for me. It is the first chance to present one of my ideas to a wide audience. I believe that taking part in the Pro Carton Young Designers Award will be a great reference for my work and I am really excited being invited to the ECMA Pro Carton Congress. We will see what else the future might bring. I really enjoyed working on this project. It was exciting to realize an idea with cartonboard and I'm really happy that others liked my idea too!"