Young Designers Award
Winner
Apple & Juice
Official name of entry:
Apple & Juice
Designer(s):
Alisa Feldhofer
Attraction
L'idée était de trouver un emballage qui serait différent des emballages habituels, quelque chose qui attirerait l'attention ; en gros, quelque chose que l'on aurait envie d'acheter simplement pour son apparence. La partie la plus difficile a été la réalisation de la forme de découpe. Il a fallu beaucoup de temps et d'essais pour la mettre au point. La construction de la maquette a aussi été un énorme défi.
« Aujourd'hui de nombreux concepteurs graphiques réalisent des modèles remarquables. C'est donc plutôt sympa de voir que moi aussi je suis capable de concevoir quelque chose de spécial que les gens aimeraient acheter. Par ailleurs, c'est positif pour ma carrière d'être capable de présenter quelque chose de sophistiqué mais qui peut aussi être utilisé comme un produit et être vendu sur le marché. J'espère que la réussite au concours Pro Carton Jeunes Concepteurs m'aidera à trouver un travail intéressant. En tout cas, ce prix m'encourage à travailler sur des idées qui sortent des sentiers battus, des idées qui semblent différentes, même si elles sont difficiles à réaliser. »
Winner
Save a Bug
Official name of entry:
Save a Bug
Designer(s):
Marie-Sophie Fischer
Sauver la nature
L'idée était de sauver les insectes en les transportant de l'intérieur vers l'extérieur. La plupart du temps, les gens n'aiment pas toucher les insectes, alors ils les tuent en les écrasant avec un journal roulé ou une tapette. C'est pourquoi j'ai créé « save a bug ». Un piège à insectes en carton 100 % recyclable et facile à utiliser. Trouver un moyen simple d'attraper les insectes sans les blesser n'a pas été facile. La solution consiste en deux rabats pouvant se refermer l'un contre l'autre sans exercer aucune pression de manière à ne pas écraser l'insecte. Les propriétés du carton sont parfaites pour cet usage.
« Il a toujours été très important pour moi d'aider l'environnement et la nature. Je souhaite que mon idée apporte quelque chose de positif pour le monde. Grâce à sa simplicité de fabrication et d'utilisation, save a bug est susceptible d'aider beaucoup de gens et de sauver beaucoup d'insectes. J'espère que ce Prix contribuera aussi à favoriser ma carrière de concepteur à l'international. Je suis fière et heureuse qu'un jury aussi important ait su apprécier ma création. Avec l'aide de Pro Carton je serai peut être capable de réaliser mes objectifs et de transformer save a bug en réalité, d'en faire un vrai projet et un produit. Je veux faciliter la vie des gens tout en sauvant des insectes et en protégeant la nature et l'environnement. »
Finalists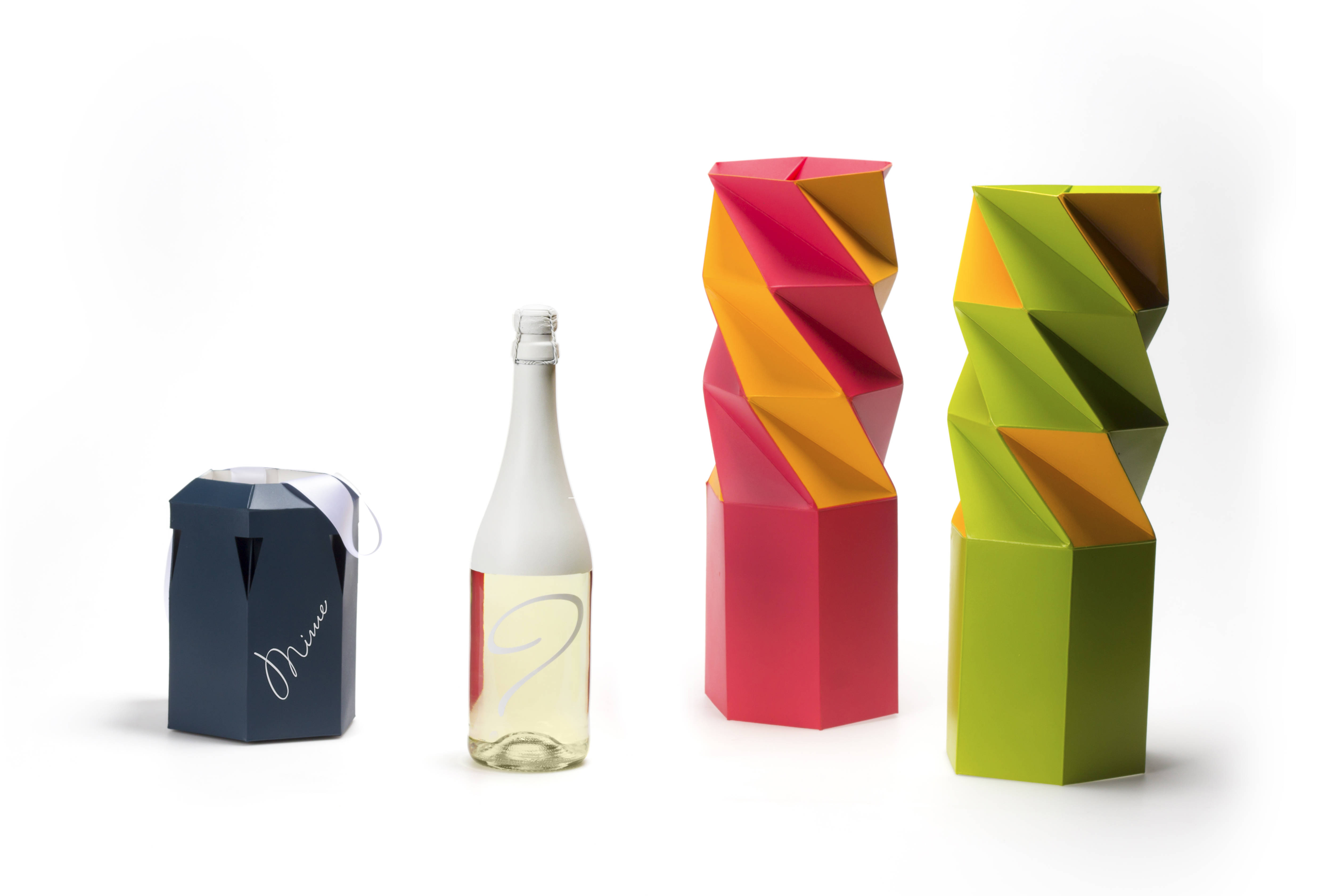 Official name of entry: Mime
Designer(s): Kalina Hristova, Simon Kallus, Roman Plaßmann, Simon Zimpfer
Champagne frais
Beaucoup de boissons peuvent déjà être achetées en magasin et consommées tout de suite. Mais, est-ce vraiment le cas pour le champagne ? La réponse est « Mime », un emballage pour le champagne vendu séparément au rayon surgelés qui, en une demi-heure, porte la boisson de température ambiante à température de consommation.

« Au cours de nos études, nous avons acquis un savoir-faire considérable sur les fibres en tant que matériaux d'emballage et nous avons appris à appréhender leur diversité. Pour nous, le congrès est une occasion unique de mieux comprendre les multiples facettes des emballages carton et de nouer des contacts avec de grandes entreprises. »
Official name of entry: The Penguin
Designer(s): Magdalena Witkowicz
Vitamines
L'idée principale était d'enseigner aux enfants à prendre des vitamines sans aucune crainte et en s'amusant. L'idée du pingouin est venue spontanément. La première difficulté a été de créer une forme de pingouin en papier sans utiliser de colle. Concevoir un emballage qui ressemblerait à un pingouin et aurait l'air sympathique et drôle tout en étant fonctionnel semblait juste impossible. Les deux autres difficultés consistaient à créer un système de dosage et enfin à trouver un moyen de fermer le pingouin.

« Plus tard, j'aimerais travailler dans le domaine des emballages et du papier, mais je pense avoir encore besoin de plus de pratique. J'aimerais mieux connaître les aspects de la phase de projet et de la production, non seulement en Pologne mais aussi à l'international. Le concours Pro Carton Jeunes Concepteurs est aussi une chance incroyable de se comparer à d'autres étudiants d'autres pays. Cela peut m'aider beaucoup dans ma carrière. J'aimerais remercier mon professeur, Agnieszka Andruszkiewicz, qui m'a encouragée à développer le projet. »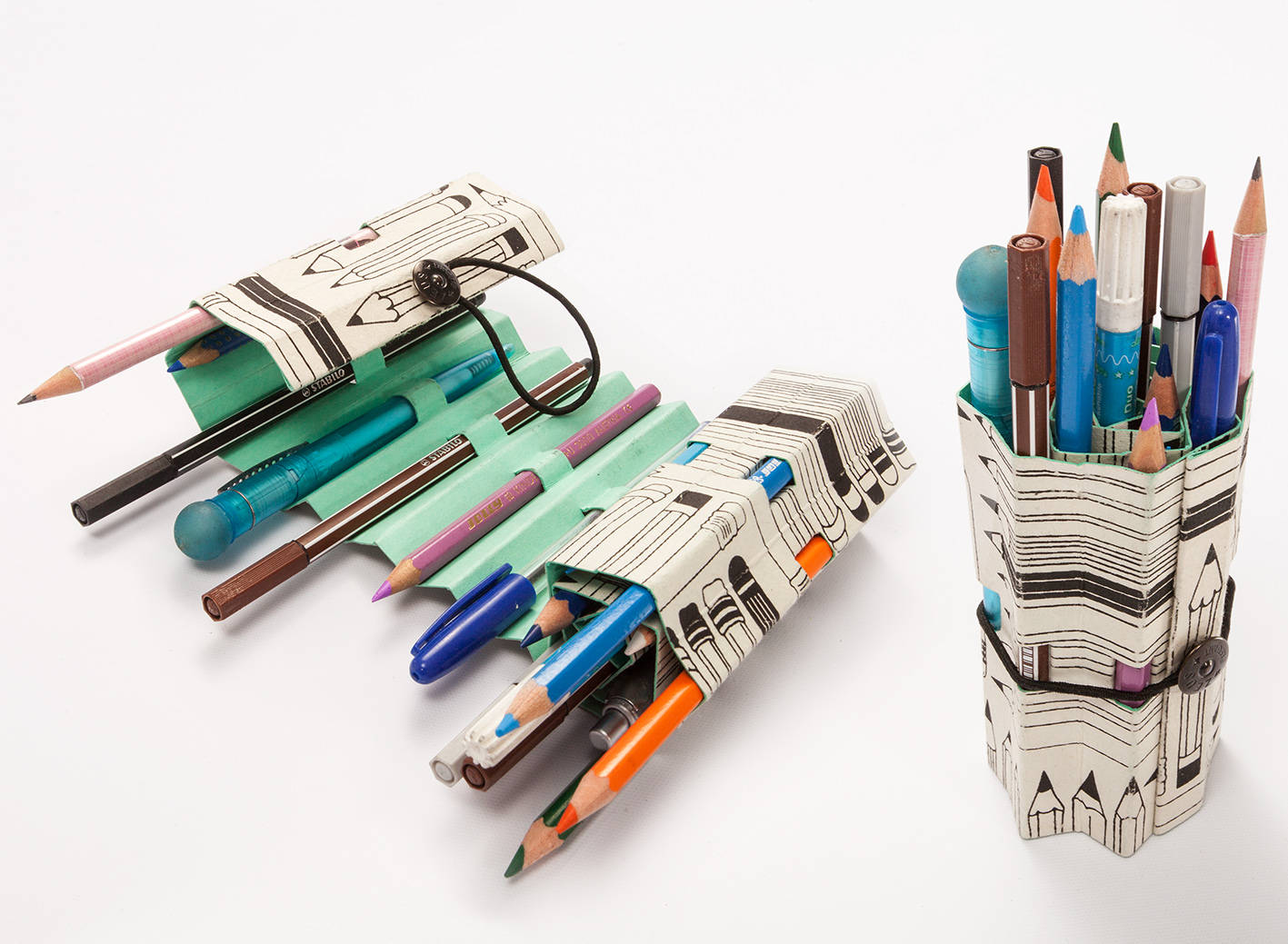 Official name of entry: The Scroll
Designer(s): Miriam Derler
Tidy Pencils
The idea was to create a new pencil case. The key challenge was to get the cartonboard to be flexible, as it had to be formed into a role. The concept of a concertina solved the problem.

"This competition is really fun and exciting for me. It is the first chance to present one of my ideas to a wide audience. I believe that taking part in the Pro Carton Young Designers Award will be a great reference for my work and I am really excited being invited to the ECMA Pro Carton Congress. We will see what else the future might bring. I really enjoyed working on this project. It was exciting to realize an idea with cartonboard and I'm really happy that others liked my idea too!"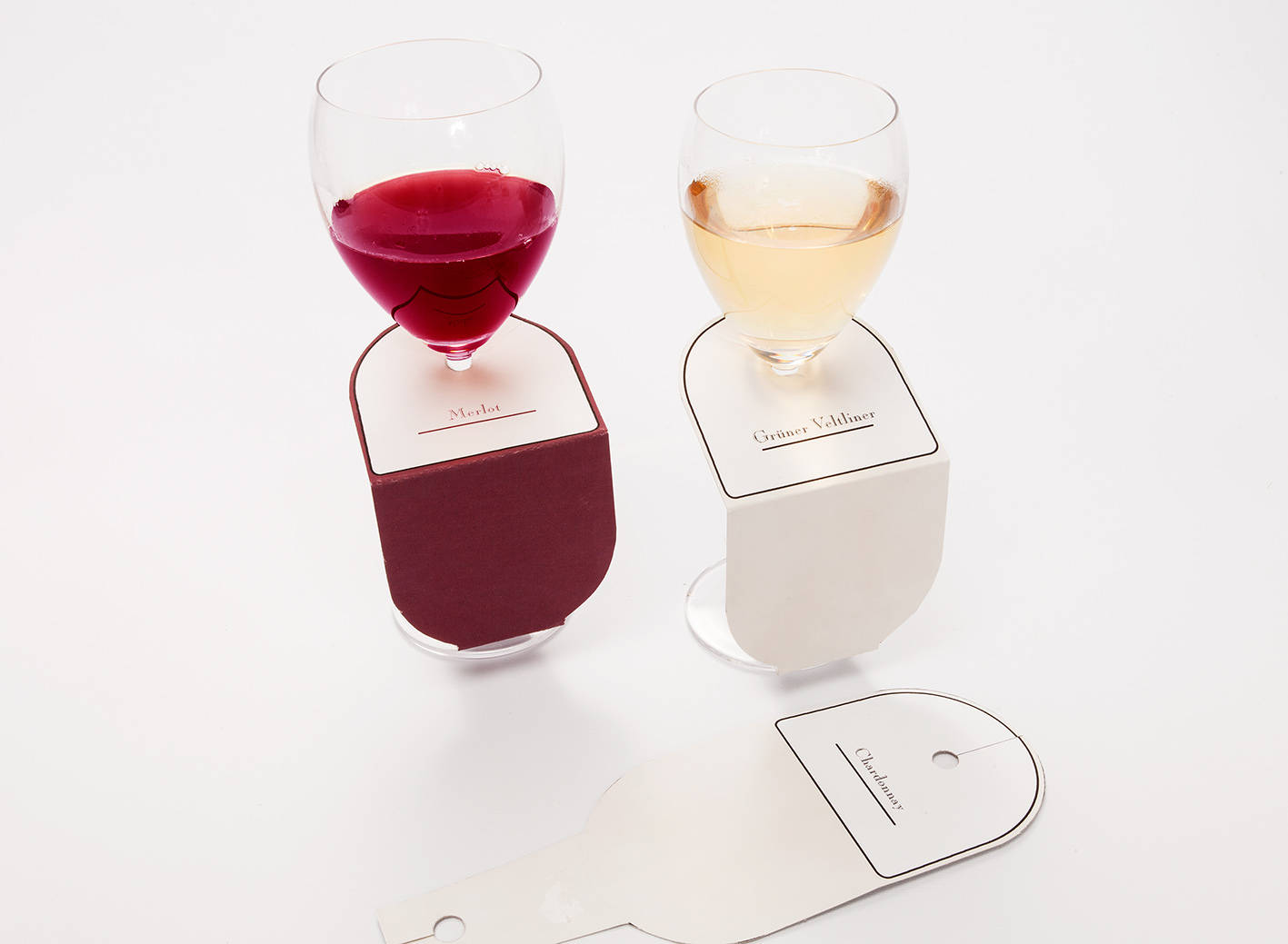 Official name of entry: Winebadge
Designer(s): Reinhart Glöckl
Vin sans tache
L'idée du badge à vin est venue en dégustant une bouteille de vin rouge avec des amis. Il n'y avait pas de set de table pour éviter de tacher la table et c'est comme ça qu'est venue l'idée de fixer un set directement sur le verre. Après plusieurs prototypes, un espace publicitaire réservé aux vignerons a été ajouté. La difficulté consistait à équilibrer la solidité et la forme du carton de façon à trouver une harmonie entre le badge à vin et le verre à vin.

« Le concours Pro Carton Jeunes Concepteurs est une expérience stimulante. Gagner le prix serait la reconnaissance de ma créativité et une bonne référence pour ma future carrière. »