Young Designers Award
Winner
Apple & Juice
Official name of entry:
Apple & Juice
Designer(s):
Alisa Feldhofer
Attraction
The idea was to look for a packaging that should be something different from the normal packaging design on the market, something that would attract attention, in general; something that you would like to buy simply because you like the appearance. The most difficult part was the cutting die. It took a long time of trying different samples to develop it. In addition, building the dummy proved also to be a big challenge.
"Nowadays there are many graphic designers who make great designs, therefore it is nice to see, that I too am able to design something special, which people would like to buy. Further, it is good for my career to be able to present something that is sophisticated but can also be used as a product and sold on the market. I hope that the success at the Pro Carton Young Designers Award will help me find an interesting job. It certainly encourages me to work on ideas which are not mainstream, ideas that seem to be different, even if they are difficult to create."
Winner
Save a Bug
Official name of entry:
Save a Bug
Designer(s):
Marie-Sophie Fischer
Saving Nature
The idea was to save insects by transporting them from inside to outdoors. Often people don't want to touch insects, so they kill them by slapping them with a rolled newspaper or a swatter. This is why "save a bug" was developed, a live trap for insects, completely made of 100% recyclable carton and easy to use. Finding a simple way to catch the insects without harming them was not easy. The solution were two folds that can be closed against each other, so there won't be any force crushing the bug. The properties of the cartonboard were perfect for this purpose.
"Helping the environment and nature was always very important to me. I hope that my idea might bring something good to the world. With it's simplicity in production and use, "save a bug" would be able to help many people and save many insects. I hope this Award will promote my design career also internationally. I'm proud and happy that my design has been appreciated by such an important jury! With the help of Pro Carton I might be able to actually achieve my aims and make "save a bug" a real life, project and product. I want to make people's lives easier and save insects at the same time and help the nature and environment."
Finalists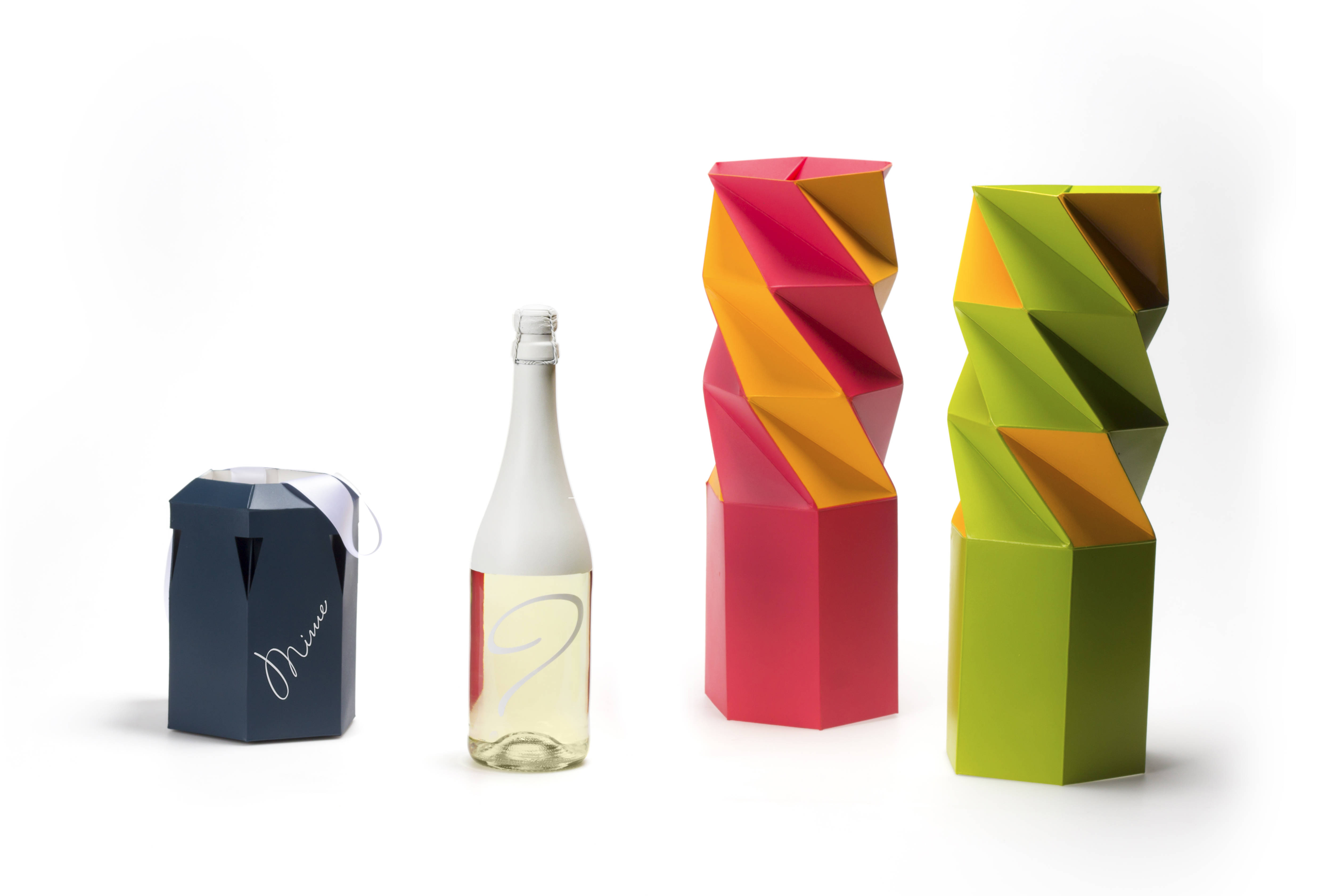 Official name of entry: Mime
Designer(s): Kalina Hristova, Simon Kallus, Roman Plaßmann, Simon Zimpfer
Cool Champagne
Many drinks can already be purchased in shops and consumed immediately. Does this also hold true for champagne? The answer is "Mime": a separately available champagne packaging from the freezer section which brings the drink from room temperature to drinking temperature in half an hour.

"During our student time we collected considerable know-how with fibres as packaging materials and learned to appreciate their diversity. For us, the congress is a unique opportunity to get clear insights into the multiple facets of cartonboard packaging and to network directly with important companies."
Official name of entry: The Penguin
Designer(s): Magdalena Witkowicz
Vitamins
The main idea was to teach kids how to take vitamins without being afraid – and also having fun. The idea of the Penguin came spontaneously. The first challenge was to create a form of penguin made of paper without using glue. It seemed hardly possible to design a carton that would look like a Penguin and look friendly, funny and be functional. Two further challenges were: to create a dosage mechanism and finally to find a way to close the penguin.

"I would like to work with packages and paper in the future, but I feel that I need more practice. I would like to see how the projecting and producing looks – not only in Poland but in the international area. The Pro Carton Young Designers Award is also a great chance to compare myself with students from other countries - this can help me a lot in my career. I would like to thank my teacher Agnieszka Andruszkiewicz for giving me the courage to develop the project."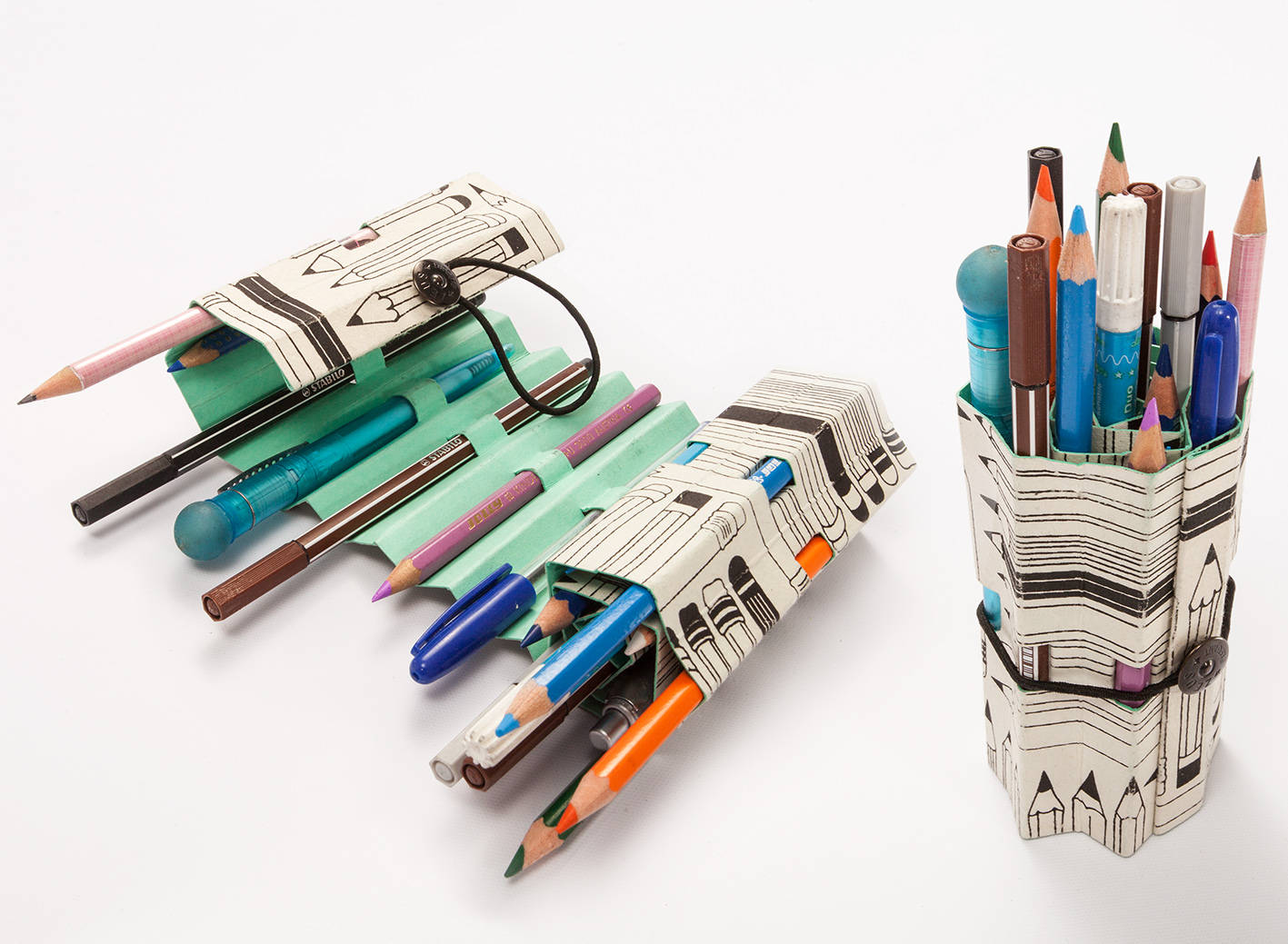 Official name of entry: The Scroll
Designer(s): Miriam Derler
Tidy Pencils
The idea was to create a new pencil case. The key challenge was to get the cartonboard to be flexible, as it had to be formed into a role. The concept of a concertina solved the problem.

"This competition is really fun and exciting for me. It is the first chance to present one of my ideas to a wide audience. I believe that taking part in the Pro Carton Young Designers Award will be a great reference for my work and I am really excited being invited to the ECMA Pro Carton Congress. We will see what else the future might bring. I really enjoyed working on this project. It was exciting to realize an idea with cartonboard and I'm really happy that others liked my idea too!"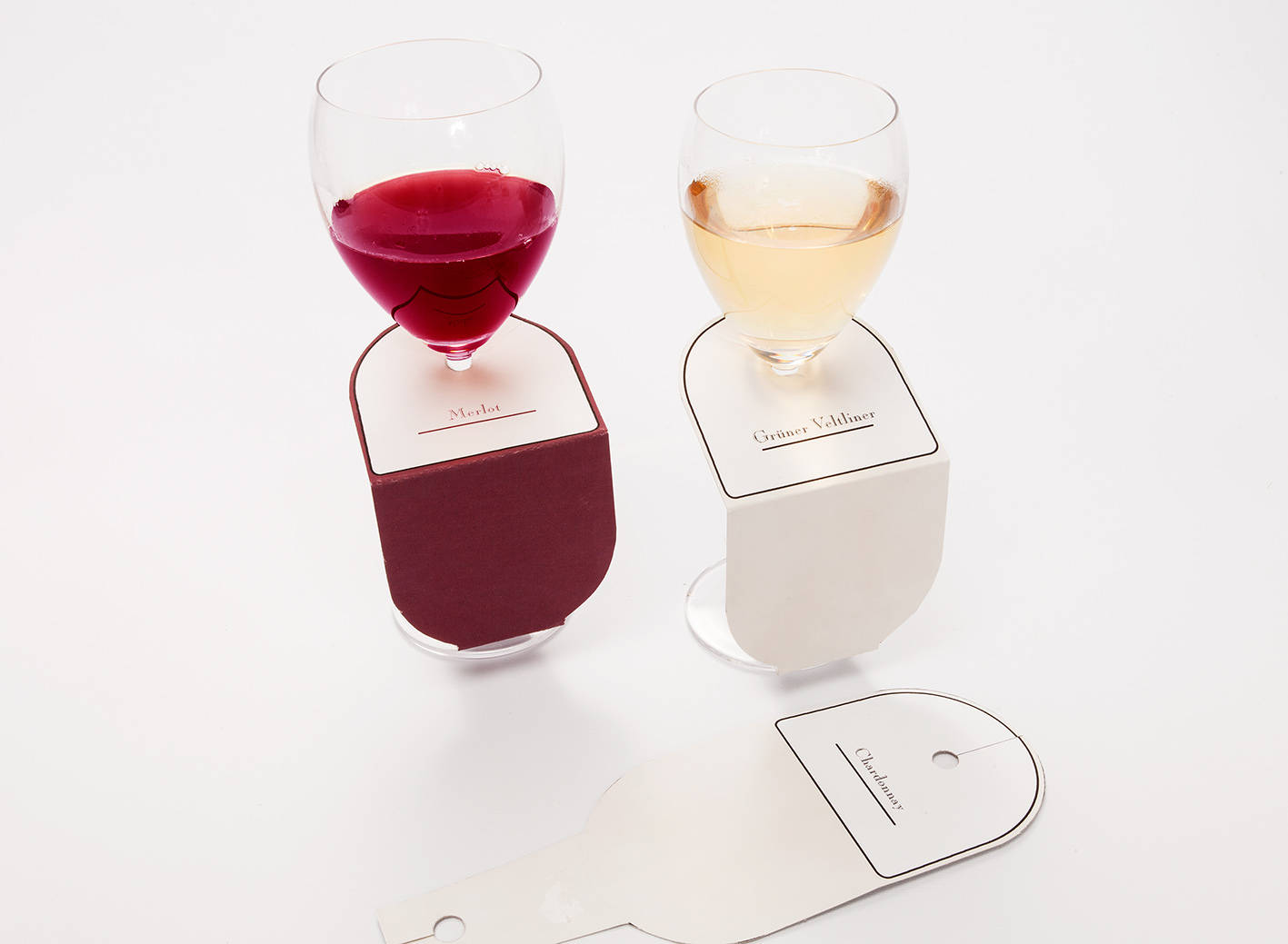 Official name of entry: Winebadge
Designer(s): Reinhart Glöckl
Dry Wine
The idea for the Winebadge originated whilst enjoying a bottle of red wine with friends. There were no place mats to avoid stains on the table and this led to the idea of fitting a place mat directly to the glass. After a number of prototypes, advertising space for the vintners was added. The challenge was to balance the strength and shape of the carton to harmonise the Winebadge and the wine glass.

"The Pro Carton Young Designers Award is an exciting experience. Winning the award would be recognition of my creativity and a good reference for my future career."