Shelf Ready & Display
Winner
Marti Paseo Cigarrenverpackung
Name of Entry:
Marti Paseo Cigarrenverpackung
Entrant: Brand Owner:
TMCC GMBH
Carton Converter:
Field Rotpack - Werk Melle
Structural Designer:
Whats-Up-Factory
Graphic Designer:
Jessy Philipp
Cartonboard Manufacturer:
Stora Enso
Jury comments
An excellent piece of display packaging that used a triangular shape to offer a round product. The two piece tubes fit neatly and securely into the display and the outer cover of the transport pack can be used as a base to raise the height of the display in store. different colour graphics are used to appeal to both men and women and the triangular shape of the individual packs is also used in the outer pack so offering a cohesive look to the whole product.
Finalists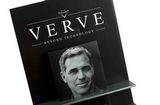 Gantenbein AG Offsetdruck und Kartonage
Name of Entry: Gantenbein AG Offsetdruck und Kartonage
Carton Converter: Gantenbein AG Offsetdruck und Kartonage