Food
Winner
BoB
Entrant: Brand Owner:
Unilever
Carton Converter:
Van Genechten Packaging
Structural Designer:
Unilever D, Werk Reken + VG Nicolaus
Graphic Designer:
Brewer-Riddeford
Cartonboard Manufacturer:
M-Real
Jury comments
The judges agreed that this entry provided an excellent solution to lifting the image of the product with the use of cartonboard over the flexible plastic bag whilst at the same time incorporating into the design the ability to hold a sachet of sauce to mix with the pasta. Visibility on shelf was greatly enhanced by the use of the cartonboard header and it also added to the overall stability of the product in a sector where stability is usually poor. The quality of the print on the carton section also gave a better brand image and brand recognition than many competing products.
Finalists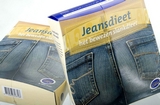 Van Gorp Vouwkartonnages BV
Name of Entry: Van Gorp Vouwkartonnages BV
Carton Converter: Van Gorp Vouwkartonnages BV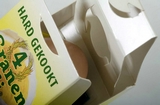 Name of Entry: Schut Hoes Cartons bv
Carton Converter: Schut Hoes Cartons bv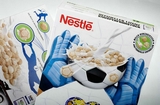 Mayr-Melnhof Packaging Austria GmbH
Name of Entry: Mayr-Melnhof Packaging Austria GmbH
Carton Converter: Mayr-Melnhof Packaging Austria GmbH
Name of Entry: Van Genechten Packaging
Carton Converter: Van Genechten Packaging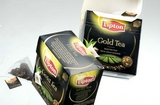 Name of Entry: Van Genechten Packaging
Carton Converter: Van Genechten Packaging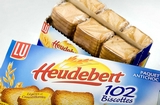 Name of Entry: Van Genechten Packaging
Carton Converter: Van Genechten Packaging