Beverages
Winner
Bag-In-Barrel
Name of Entry:
Bag-In-Barrel
Entrant: Brand Owner:
Export Union International Wines
Carton Converter:
STI-Gustav Stabernack GmbH
Structural Designer:
STI-GUSTAV Stabernack GMBH
Graphic Designer:
Export Union International Wines
Cartonboard Manufacturer:
Iggesund Paperboard
Jury comments
Whilst bag – in – box is a well used method of selling wine, this new approach appealed to the judges. They felt it gave the product an up market look and the clever use of embossing to simulate real wood worked well in the overall design to imitate a barrel of wine. The opening device worked well and the graphics echoed the traditional overall look. The carton had a good "feel" and would attract consumers, it was felt, on several different emotional levels. The fact that the overall design is so different from competitive products was thought to give it instant shelf appeal and recognition.
Finalists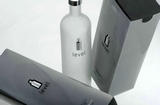 Name of Entry: Eson Pac AB
Carton Converter: Eson Pac AB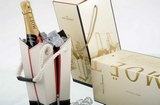 Name of Entry: Van Genechten Packaging
Carton Converter: Van Genechten Packaging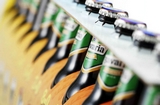 Name of Entry: Van Genechten Packaging
Carton Converter: Van Genechten Packaging