Beauty & Cosmetics
Winner
Adidas Originals Ltd Edition 2006
Name of Entry:
Adidas Originals Ltd Edition 2006
Entrant: Brand Owner:
Coty Beauty Europe
Carton Converter:
CD Cartondruck AG
Structural Designer:
Lutz Hermann
Graphic Designer:
Lutz Hermann
Cartonboard Manufacturer:
Iggesund Paperboard
Jury comments
A really inventive approach in a sector where shelf appeal is so important. The leather and "used" look came together to offer something entirely different in a market well known for excellent packaging. Whilst a simple structure, the combination of texture and graphic design made this carton stand out immediately and would, it was felt by the jury, attract consumers to make an impulse purchase. It will also appeal to consumers due to the retro look that will make it stand out of the shelf in a crowded and competitive market.
Finalists
Name of Entry: Edelmann GmbH und Co. KG
Carton Converter: Edelmann GmbH und Co. KG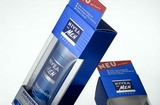 rob. leunis & chapmann gruppe
Name of Entry: rob. leunis & chapmann gruppe
Carton Converter: rob. leunis & chapmann gruppe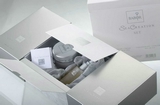 Name of Entry: CD Cartondruck AG
Carton Converter: CD Cartondruck AG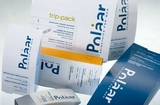 Name of Entry: Van Genechten Packaging
Carton Converter: Van Genechten Packaging