Text
The results of the Pro Carton/ECMA Awards 2010 are fascinating – that much we can already say as a result of the jury sessions which took place in early July. Even if the number of entries has dropped marginally due to the recession, the quality was at least equal to last year's – if not higher. The number of countries participating has increased. Most impressive was the excellent combination of structural and graphic design and the well-documented sustainability of the concepts.
For download in print quality, please click on the photo.
It was no great surprise that, with all the economic turmoil that has been affecting markets recently, the number of entries we received this year was lower than in the previous two years. With less new products being launched and lower investment levels fewer new developments have been done. However, the overall quality of the entries was high. New ideas, new shapes, changes of use, better runnability on packaging machines – all these elements were on display and once again the Judges had some difficulty in selecting the winners from the impressive display.
This year there were entries from fifteen countries which was higher than in any previous award and, with the difficult markets in which carton manufacturers have been operating. Sadly the entry level in the pharmaceutical category was very low this year and the Judges felt that there was no outstanding entry and so no award has been made in this category for 2010. Entry levels in all other categories met expectations and many demonstrate true innovation, flair and excellence.
Another most encouraging facet of this year's awards was the number of entries that clearly demonstrated the sustainability characteristics. Many cartons had been designed specifically to replace other materials or to use less material so that the products can now be packed in a more sustainable way. This is a most encouraging development that is gathering pace all the time and more and more packaging users and specifiers are seeing the benefits to their businesses of moving to carton packaging.
Satkar Gidda - Chairman of the Jury: "A small reduction in entries this year turned out to be irrelevant as the quality of cartons submitted was equal to and possible even better than in 2009. Those cartons that were fully thought through with graphics were most impressive as it showed that an integrated graphic and structural design can be extremely powerful as a piece of brand communication."
The Jury
Satkar Gidda, Sales and Marketing Director of SiebertHead Design, London
Pascal van Beek is Supply Management Director Europe Packaging, Unilever Supply Chain Company , Switzerland
Burgunde Uhlig works in Hamburg for Germany's biggest women's magazine, Brigitte.
Special Advisor to the Jury
Peter Klein Sprokkelhorst, Consultant in the packaging industry, former MD of Zedek Deventer Holland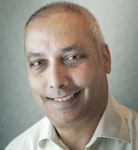 Satkar Gidda, Chairman of the Jury.

Pascal van Beek, Gidda.
Van Beek, Gidda, Peter Klein Sprokkelhorst, Burgunde Uhlig.

Van Beek, Gidda, Uhlig.

Sprokkelhorst, Uhlig, Gidda.